*Winners Announced* Curate Your Dream Gig & Win A Limited Edition Copy Of HUB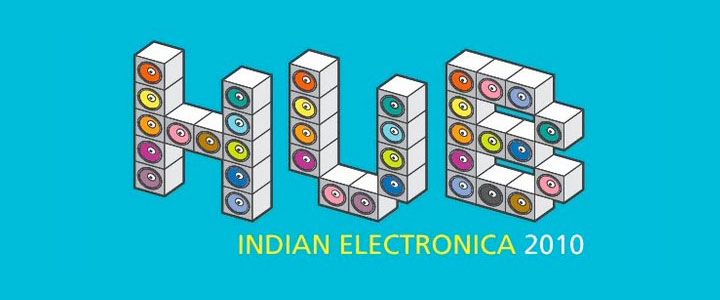 A couple of weeks ago, we hosted a competition for you to be in with a chance to win a limited edition copy of HUB.
We simply wanted to know your dream line up to see in India, making sure at least one artist in the lineup was Indian.
After a week of rules being broken and passions being reinstated, winners were chosen...
Here they are (in no particular order):
Guru Somayaji
Animal Collective, Xploding Plastix, Tempo Tantrick, Teddy Boy Kill
Utkarsh Bhandari
Autechre, Amon Tobin, Squarepusher, BLOT!
Karan Pillai
DMZ (Mala, Coki, Loefah), Youngsta, Photek, Nico B2B Ed Rush B2B Trace (Old school no U-turn set), Benny ill B2B El-B (Old school dubstep/dark garage set), Kode 9, dBridge, Flying Lotus, Ben UFO. Praxis B2B Unconventional Science (130-140 set)
Hosts : Sgt Pokes, Toast, SP:MC
Sanil Sudan
Chemical Brothers, Qbert, Beardyman, The XX, Portishead, Jeff Mills, Lee Burridge, Danny Howells, Bassfoundation
Mohammed S. Abood
Pretty Lights - Michal Menert - Gramatik - Paper Diamond - Break Science - Paul Basic - SuperVision - Dualist Inquiry
Congratulations to all the winners. We'll be in touch with you shortly with details of when you'll be receiving your copy of HUB.
For those of you who still want to get your hands on a copy. You simply can't! You can still however enjoy the beautifully crafted PDF version here: Download
A big thank you to the HUB team for parting with some of your last copies of this amazing book, a real treasure for the electronic music scene in India.
+
:: Original Article ::
If you have even the slightest interest in India's electronic music scene you'll want to get your hands on a copy of this fantastic collectors piece.
Developed by a collective of musicians, writers, artists, bloggers and music lovers, HUB is India's first anthology/bible exploring the evolution of electronic music and influencers from 1982-2010. It is the first anthology of its kind in India with information about influential artists, music trends and the impact of technology on music in India.
It serves to increase awareness of Indian electronica, a genre that is generally thought of as having Western origins, however, the journey of the HUB begins with an artist that contradicts this very theory.
It is an absolute must read for anyone with an interest in contemporary Indian music culture. A stunning, visually engaging masterpiece with a limited edition print of just over 1000 copies. You will want to keep this as pristine as your favourite vinyl!
Win A Copy
Tell us your ultimate gig line-up and you could win the limited edition electronic bible: HUB
We have five copies of the HUB to give away to lucky electronic music fans.
All you have to do to be in with a chance of winning is post on our wall your dream line-up for a gig in India. This can be a maximum of four current bands/DJs from both India and abroad. The people that we think have curated the best gigs will win... simple! To keep things interesting we'd like at least one of these names from your dream line up to be from India.
Keep your eyes peeled as artists featured in the HUB will also be posting their ultimate line-up on our wall!
And the best thing is, everyone is a winner. Even if you don't win a hard copy of the HUB, you'll be able download it as a PDF for free, following the competition.
HUB is a joint collaboration with Max Mueller Goethe Institut New Delhi, Samrat B and Music Gets Me High. Edited by Simar Puneet, printed and compiled at Bug Eye Design and Rakesh Press in New Delhi. Native Instruments Gmbh (Berlin) and C.o.pop (Cologne) along with a host of affiliated partners such as Serve & Destroy (Cologne) - Submerge (India) and Head Fun (Switzerland) are associated with the venture.
The HUB contains:
A brief synopsis of electronic music trends and impact of technology on music in India.
Artist Profiles
Features written by scene experts and emerging talent
A comprehensive database of record labels, artists, managers, media services, websites, venues, sound vendors...
A CD with 11 tracks from emerging artists
Nitty Gritty
Entering is easy! You just need to post your ultimate gig lineup on the Wild City facebook wall or on your own wall tagging @Wild City (so we can see your answers).
The lineup can consist of max 4 current bands/DJs with min one Indian
Deadline is Wednesday 14 September
Wild City will decide the five best lineups and announce these. Wild City's decision is final.
The winners will get a copy of HUB posted to them, please note, we can only post copies to addresses in India but if you live outside of India please still take part!
Tags
Join Our Mailing List