Review: Jatin Puri - Purify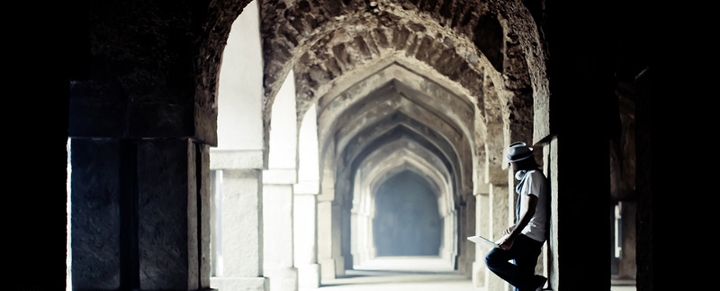 Jatin Puri has recently burst onto the New Delhi live-music circuit, quickly gaining a reputation for his original and innovative take on electronica. Although influenced by trip-hop, breakbeat, underground hip-hop, bass-heavy and even pop genres, Jatin Puri's eclectic sound defies easy classification and is all self-produced, composed, performed and sung.
Our guest writer Anthony Victor, an avid music lover from Delhi, shares his thoughts on Jatin Puri's latest album Purify:
To confess that Purify was not the easiest album to listen to would be a feeling easily shared by those who will allow time to let their soul wander between Jatin Puri's lyrics, deep vocals, trip-hop sounds and sugar coated piano-like gimmicks.
It was not easy to enter the universe of this album as Jatin's essence seems to crossover many musical genres, with a subtle yet dominating presence of trip-hop, electronica, and forms of rap - with Jatin scanting poetry as opposed to rapping.
I listened to Purify more than once, trying to let go. I found it interesting to have songs that create very different atmospheres united on the same album. To me there is a huge gap between some of the songs that are more pop influenced and those that are products of his darkest inspiration, flirting with the roots of various forms of underground bass music.
While Connecting Souls and Savior have the Christian aspects of the first Solace Seeker looking for repentance, songs like Monster Awake reach a kind of enlightenment. Another group of songs led by Life is Good are more pop influenced, smoother to the ear, however not easier.
This all sounds a bit negative. Don't get me wrong, I generally like the album but would make a point that the vocals are sometimes unnecessarily blurred by the use of effects; sometimes, bare is beautiful.

Jatin Puri's Purify left me thinking that he maybe should have created two albums. One more focused on his pop inspiration and the other giving free access to the shadows of his bass imaginarium - I'm not implying that synthesis isn't a good idea. I just feel one is not enough.
Completely contradicting myself, I do however think it's also a good thing he made only one album. The results are a mesmerising crossover of pop, rock, trip-hop and bass - melting and producing an invigorating ear candy that needs to be heard at least a couple of times before unveiling its real flavours.

If Jatin keeps writing and singing like this, I'll be making one cruel wish... Hopefully the Solace Seeker will not find his peace too soon allowing him to explore more of his inner contradictions, suffering from them. His music, the beauty of his music, seems to come from there. An inner fight between the poet and the rapper, the candy maker and the true artist, the man he is and the man he wants to be.
Maybe it is this last point that gave me the true anagnorisis; the voice expressing the contradictions I was listening to - wasn't it actually mine?
Tags
Join Our Mailing List