B.L.O.T: Top 5 Tracks Of The Moment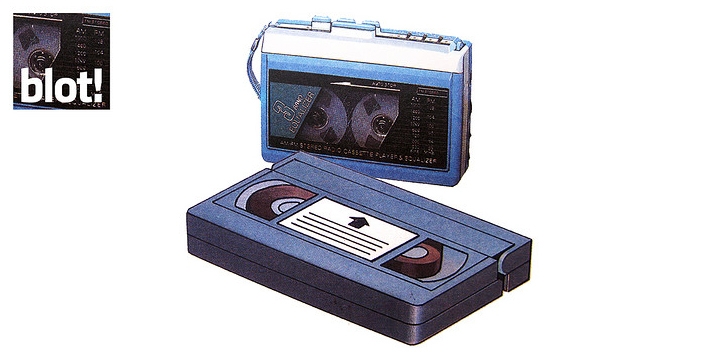 For those of you not in the know, B.L.O.T is an acronym for the Basic Love of Things. It's also a multidisciplinary project helmed by Gaurav Malaker and Avinash Kumar, with the sole objective of creating alternative and experimental sound and vision experiences.
Avinash Kumar is a designer, visual artist, filmmaker and VJ. He's also a founding member of the two design and research firms Quicksand and BOX. Gaurav Malaker on the other hand is a DJ, producer and a founding member of Qilla Records.
Together they blend sound and music using traditional filmmaking techniques as well as motion and stop-motion graphics to visually manipulate their performance spaces.
We're very much looking forward to their forthcoming Wild City mix. To get us warmed up, they've kindly put together a list of their top five tunes of the moment.
In no particular order then:
"Massive remix by the 22 year old Canadian prodigy Neon Steve. Big, fat, filthy bass at 110 beats per minute. Hip-hop? Dubstep? Or both? You decide!"
"We've remixed the James Blake cover of Feist's original, giving it a sub-heavy rolling bassline, melancholic bells and space design with a bunch of delays and reverb. Wait for the drop 57 seconds in."
"A Dark cinematic intro that goes into an infectious syncopated groove. The selection of tones and sounds show us why Dutch producers NOISIA are consistently pushing the envelope in whatever they're doing."
"Eric Estronel, the man behind Maetrik & Maceo Plex delivers yet another slammer in collaboration with Paneoh for John Digweed's latest compilation. The funky groove beneath the unapologetically vocoded samples lashed with screaming sfx make this my current 4 x 4 favourite."
"Swarm is the product of a one off collaboration between two highly regarded, chart topping electronic dance music producers - D-Nox from Germany and SQL from the Netherlands. A MONSTER of a tune with an knocky, hypnotic bassline tempered with percussion on a 16D swing . Look out for this one on the Beatport charts!"
To keep up to date with all of B.L.O.T's upcoming dates, head over to our events page here.
Tags
Join Our Mailing List