Wild City Singled Out: February 2021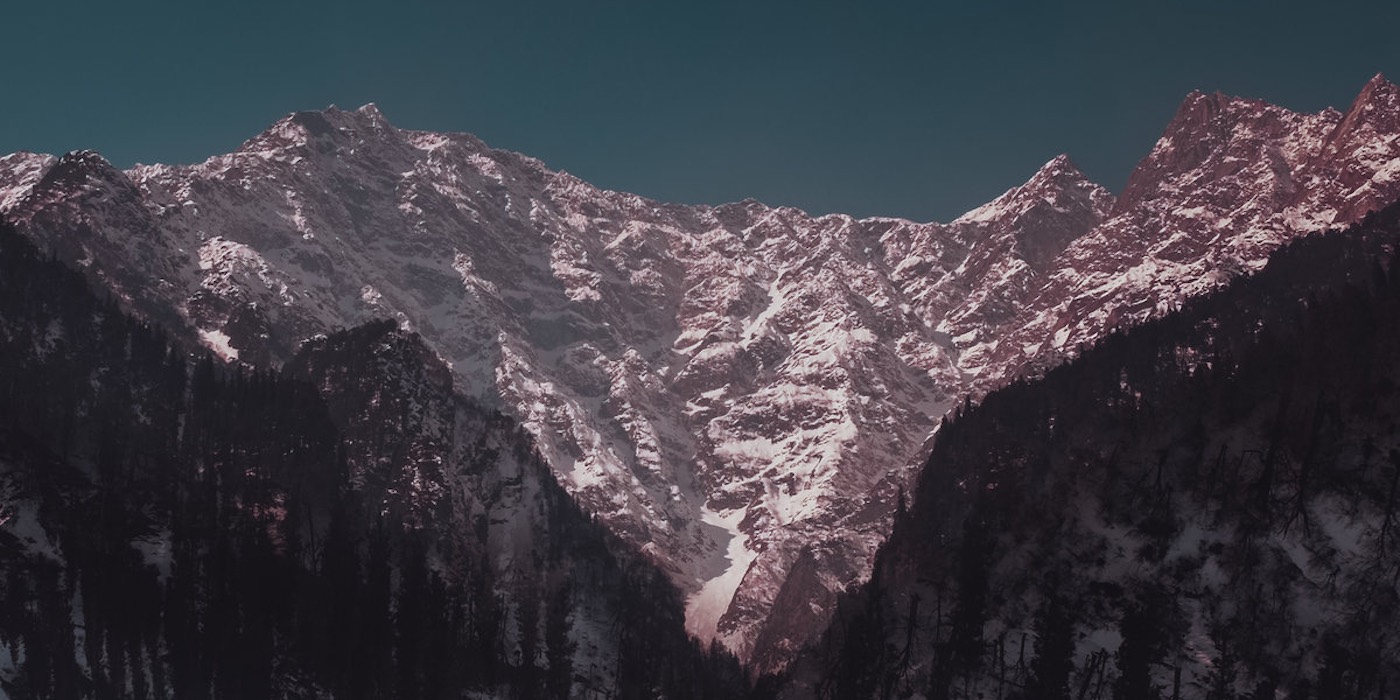 30 March 2021
Wild City handpicks the most interesting tracks released by artists of South Asia and its diaspora in our monthly feature - Singled Out. If you'd like us to listen to your music, send the relevant info to music@thewildcity.com.
'chennai bliss' By versus
Known for his beats in online communities of rappers and beatmakers, and recently also as a "youtube producer", U.S.-based act versus has dropped an entirely fresh and unique number for his discography with 'Chennai bliss' by going through his mother's old cassettes to create a melange of sitar lines, saxophone melodies, vocal warbling and lo-fi piano to take the listener deep into their hazy memories.
'Cherry Orange' By Smokey The Ghost & Aerate Sound
The pair of Bangalore-based rapper Smokey The Ghost and electronic duo Aerate Sound continue to milk their seminal collaborative work 'The Human Form' with a new music video, which might be one of the best on the indie music landscape in a while. The eye-catching dystopian visuals work well as standalone but combined with the music, bring out the ambient details underscoring Smokey's sing-song-meets-anthemic hip-hop verses and composition.
'Iravukal/Nights' By Pina Colada Blues & XACHINA Feat. GWS
Another eye-candy on the alternative music scene arrives with Pina Colada Blues' 'Iravukal/Nights' with the visuals adding intense motions to an otherwise languid balance of hip-hop and downtempo which is elevated by the Malayalam vocals of XACHINA and GWS. Beyond the swagger of the beat, the track comes drenched in romanticism and longing, successfully embodying its purpose of being a modern "ode to fading memories and unhealed wounds of love."
'Idaho State Of Mind' By Mohit Mukhi Feat. Banat
Mohit Mukhi and Banat's collaborative track 'Idaho State Of Mind' the kind of emotionally charged tune you expect to hear at the conclusion of an emotional sitcom episode. In its slowly evolving instrumentation and lilting melody, it packs the weight of not just the moment of its playback but also the heavy past that it serenades both for its creators and listeners.
'Namastute' By Seedhe Maut
The February release 'Namastute' by meteoric Indian hip-hop duo Seedhe Maut has already gone down as a favourite among the act's following, and we credit it's vocal energy for it. Easily one of the duo's grittiest release, but it's roughness isn't reflected in the production, which remains unremarkable for most parts, and is delivered solely on the back of Calm and Encore ABJ's unmistakable delivery.
'Fear Of Alienation' By x_p
Indore-based producer Siddharth Upmanyu aka x_p functions at the confluence of ambient, IDM and hip-hop on his EP 'Hope', treading through one genre at a time on the opener 'Fear Of Alienation' before bringing them together with a cinematic and glitchy flair at its conclusion.
'Just The Same' By Reverse Osmosis
Delhi-Jaipur act Rohit Naik aka Reverse Osmosis has found a middle ground where fans of techno and progressive and deep house can come to dance on his 7-track EP 'Winds of Change'. Rightly signified by its artwork, the music melts at the edges of its repeated symmetry for an abstract and psychedelic result that pushes the boundaries of the work's parental genre. 'Just The Same' is but the best example out of the 7 tracks of that quality, most explicitly packing a sense of immersiveness in its spaciousness.
'Forever' By Raj
New Delhi artist Rajkanwar Sodhi's 3-track EP 'Safe Space' mostly remains just another take on the lo-fi hip-hop genre save for the added twist of quirky voice sampling. The opener title track however offers a moment that can potentially sweep you off your feet as the guitarist-producer's falsetto vocals sit surprisingly intimately close to you before morphing into a rhythmic interplay of samples against the languid drums.
'Trac B' By Fr4ctal, Himay
Another February offering for the lovers of dance music's formative palette of its classic synths, Mumbai-based talents k and Himay record live jams and clean them out for a 4-track EP 'Trench'. 'Trac B' sits at the right spot outside the structures of a four-on-the-floor beat without getting too abstract.
'Align 2.0' By Shilpa Ananth / ARKTKT Remix
ARKTKT's remix takes U.S.-based talent Shilpa Ananth's rising melodies on 'Align' before their eventual cascade and speeds it up over a building beat, honing on the composition's key qualities and infusing them with a sense of urgency – resulting in a more contemporary offering just set unique by Ananth's singular phrasing style.
'Quarrel Times' By Shreyas Iyengar
While most modern jazz works from the sub-continent fall in the trap of being desperately too clever or forcing an Indian element to stand apart, Shreyas Iyengar's 8-track release 'Tough Times' avoids it all, keeping itself focused on simply offering boisterous performances of emotive compositions chronicling the mindset of a musician during a pandemic. 'Quarrel Times' is simply the easiest entry point into the saga.
'Black & Blue' By PA System
'Black & Blue' is another example of things being effectively dialled down to the basics as Chennai-based PA System forgo any unnecessary musical flair to keep the focus firmly on melody, lyrics and a backbeat-driven energy. The track combines the pristineness of modern-day productions with the palette of the 80s while maintaining a 60s-inspired feel-good sunny quality in the songwriting.
'Kigali' By Pluto Monkey
While New Delhi talent Antriksh Mohapatra is more accessible on 'Honey It's Over', a collaborative track with Dhruv Visvanath and Fat Yellow Moon, it's his more abstract take as Pluto Monkey with 'Kigali' which wins us over with a simple brief ride of soft piano chords, melodic basslines and manipulated samples of African field recordings.
'I Don't Wanna Go' By Parallel Highway
Kochi-based Amal Ramesh and Arjun Venugopal, aka Parallel Highway's 8-track release 'Dreaming Of Electric Sheep' is all about maintaining the right balance within the puristical grounds of ambient music, perfectly enough to stand out without venturing into idiosyncrasies. Preceding the exceptional 'Life In Cryosleep', 'I Don't Wanna Go' embodies that overarching quality of the EP perfectly, rewarding patience with its gradual but definitive growth.
'All This Time' By Krameri (Sleek x UD Flip)
The artist collective Teesri Duniya has practically accrued its own cult following of listeners with their consistent offerings that are primarily rooted in Hindi electropop and lo-fi hip-hop. In February, Sleek and Udbhav aka UD flipped 'All This Time', the single from indie contemporary Krameri from her album 'Hampstead', dropping a fresh take with the R&B emotive fragility that Krameri's vocals bring to the mix.
'Against The Tide' By Pacifist
The main problem with a Pacifist release is that it makes you ache for witnessing the music live, feeling the limitation of the recorded format in containing the brimming energy of the post-hardcore band. The band's single 'Against The Tide' is one of the two latest affirmations by the band to prove they are still the cream of their crop, going down as one of the most infectious works of their discography.
.
.
Words: Amaan Khan
Image: Cover for Parallel Highway's 'Dreaming Of Electric Sheep'
Tags
Join Our Mailing List