Moving Forward: India's Live Music Through The COVID-19 Pandemic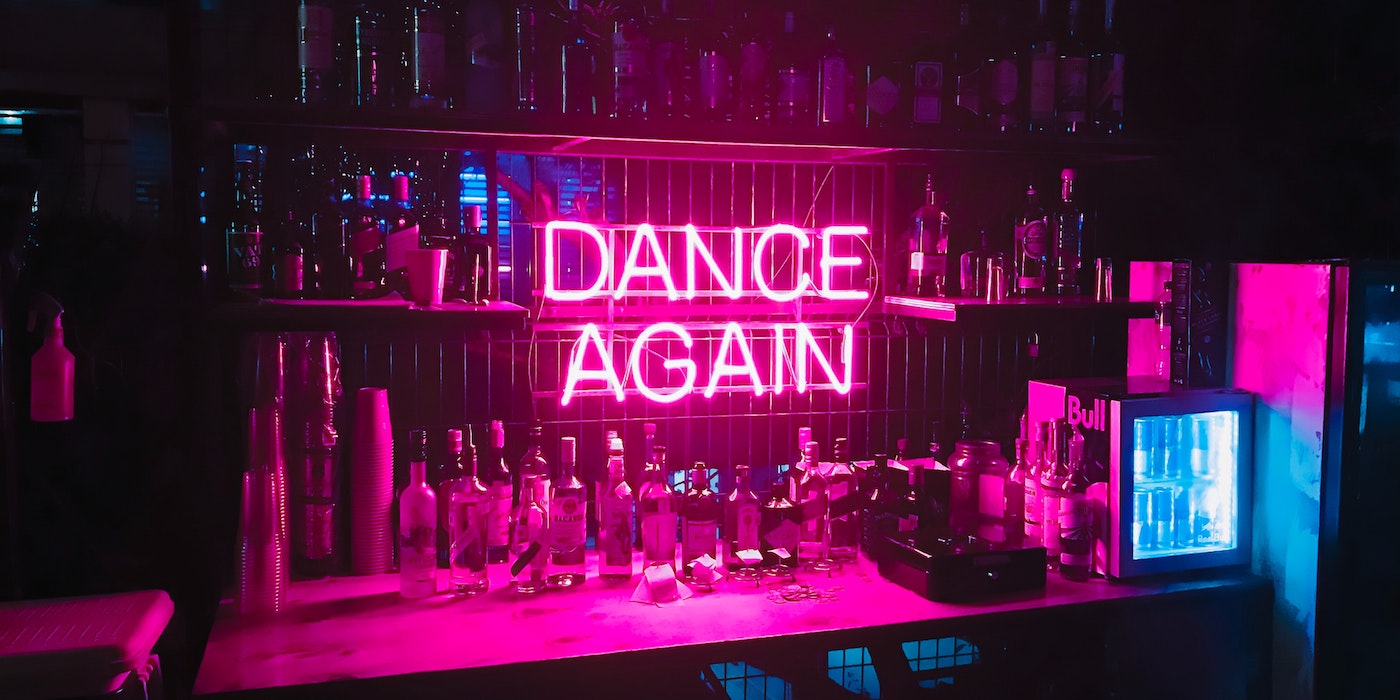 15 May 2020
There's a part of me that wants to go back to grabbing myself an overpriced beer during some gig at the once-frequented haunts, the very first chance I get. Then there's a part of me that feels like it will remain apprehensive about touching publicly used doors, bar surfaces and guardrails, or even towards a friendly handshake for a good while. Which of these instincts will finally dominate, is something that won't get tested any time soon.
Healthcare experts have long predicted that large gatherings like sports events and music concerts will be the last to return when the world emerges out of the necessary lockdowns and restrictions. With South Korea having to close its bars and clubs once again after a resurgence of infections was directly linked to people who visited these re-opened venues, the day live music returns seems farther away. It is widely agreed that a fully functional live music ecosystem won't return, at least, before 2021 – and for what it's worth, the Indian independent music industry's current limited agency will need to be accepted as it's "new normal" till then if it's to weather the storm.
After the rollout of event cancellations following the virus outbreak, 63.1% of the live event companies in India have reported upto 1 crore rupees of revenue loss, which has rippled across the board to impact businesses of all sizes in varying ways. "On the business front, revenues have definitely dried up. The live industry across the globe is facing the same challenges [...] We are also constantly discussing what and how we can evolve what we do when things ease up a bit, because we don't see a fully functional ecosystem for at least 12 months," mentions Anirudh Voleti of Big Bad Wolf who represent artists like Indian Ocean and Prateek Kuhad. "We've had to downsize the company significantly and are likely going to need to give up our office soon, especially if we can't use it because of the lockdown," reports Tej Brar, founder of Third Culture, a company that manages artists including Raja Kumari and BLOT!, and brought the likes of Kamasi Washington and Mura Masa to India alongside inaugurating Neon East Fest in 2019. The independent music scene's large strides towards establishing itself into a promising and sustainable ecosystem alongside expansion with new festivals and adventurous live productions have been stopped in their tracks. Instead it has been offered a moment to re-evaluate itself and iron out some, hopefully many, of its kinks.
Whilst the fate of the upcoming season and calendar-highlight festivals remain hanging in the balance, almost every industry professional contacted for the purpose of this article, though fully acknowledging direness faced by the parts of society that do not share the same privilege, remarked at having made their peace with the losses. UnMute's Dev Bhatia mentioned during our conversation as part of 'Wild City: Together', that he is utilising this time to work on more detailed riders and a handbook to accompany the inevitable updation of sanitisation policies by the music venues for when the live industry reconvenes. "For the first time, everyone is affected by one common problem. I see massive collaborations happening and that's the only way forward," says Dev.
The sudden jolt to the livelihood of artists, promoters and managers bared the cracks of the ecosystem. It has been no mystery, that ever since the slow death of CDs (the last dominant physical medium for recorded music consumption), musicians have depended on live shows for most of their revenue. This has led artists, promoters and labels to explore and expand different income streams. For instance, Third Culture is amping up its distribution services and opening it to artists outside of its rosters, while Dhruv Singh of Pagal Haina, the management company representing the likes of Peter Cat Recording Co., Lifafa and Ditty, informs: "We're working on release plans whilst also focusing on revenue streams we've been wanting to explore more deeply. Our aim for the next 12 to 18 months is to get to a point where live gigs generate 50% or less of our artist's total revenue, without compromising on their individuality."
Meanwhile there has been a deluge of releases and livestreams from music-makers, with a great chunk of the former getting processed via CD Baby, a digital distribution service that's headed in India by educator and music professional Ritnika Nayan. "I think a lot of indie artists weren't looking at themselves in a 360 degree view. They either focused on gigs, or making music and a lot of them neglected their social media, while others didn't work on recording and releasing music," mentions Ritnika. "I feel the lockdown is like a wake up call to these artists. They now have to get all their pieces in order and start doing things like being active on social media and recording new music."
From among the reactionary activities surrounding social-distancing like producers engaging each other in vibrant beat-making and sample-flipping challenges, as well as increasing the turnover of releases – further promoted by platforms like Bandcamp waiving off their administration fee on first Friday of every month to support artists; the most notable development has been the rise of livestreams. Almost as a knee jerk reaction, artists took to various platforms like Facebook Live, Instagram Live, Zoom and Twitch to remain active and connect with their fans. The virtual venturing out allowed musicians to get candid and up-close with their audience through performances, skill-sharing, conversations and even vinyl-auctioning while exploring the online communities of platforms like Twitch and Mixcloud more deeply. Most of the livestreams successfully dedicated themselves to raising funds for primarily COVID-19 relief work, with bigger ventures like 'I for India' and Beatport's 'ReConnect' raising around INR 5 crores and INR 2 crores respectively. The online shift of live music also allowed for more global collaborations. Besides Indian techno force Arjun Vagale taking part in 'ReConnect', BFR SoundSystem's Delhi Sultanate found himself in an online, livestream battle of sound systems presented by Walshy Fire, Major Lazer, Mad Decent and Warrior Sound, with Quarantine Clash 2020. Mumbai-based music agency Gatecrash also ran an online crowdfunding campaign raising more than INR 7 lakhs to support some of the NGOs it has worked with as part of 'Music Mulakatein'. "As part of this initiative, the French band Electrophazz, who toured in India last January, made this amazing video, getting more than 70 musicians together, who want to support NGOs in Mumbai," reports Gatecrash founder Emmanuelle de Decker. "Nothing will ever replace a full band live but the video Electrophazz did for our fundraiser is a good example of what live musicians could do together, and they've still managed to make it very moving. Musicians are magicians, right?!"
Notwithstanding some of the new opportunities presented by the trend, the flurry of online performances had to compete with the high production values of long-established streaming giants like Boiler Room and Mixmag LAB as examples, and no sooner did the charm of virtual concerts start to fade, music professionals began asking the question: is anyone getting paid?
With the exception of some of the bigger brands paying artists, most of the online bookings take place on a "pro bono" basis, and even paid engagements seem to favour artists who are further along in their career. "It's only the larger artists that are making any real money live streaming. This is because they have significant reach through their social media channels and that's really what the brands, platforms or venues are hoping to access through these live streams," says Tej. "With that being said, even with our top artists we're only making a fraction of what we'd typically be earning at this time of the year." UnMute's Dev Bhatia adds: "It's probably the only way to keep the ecosystem going until we discover the next avenue. There is some basic income for artists which then trickles a small percentage down to us, but it's not enough to even cover basics like salaries."
To allay some of the disparity, platforms like SoundCloud and Twitch have partnered to allow artists to monetize their live streams, while Facebook has announced that it will allow performers to charge their audience to access live streams, essentially allowing them to paywall a lot of the content that is being currently offered for free – a bargain that's unexpected to thrive substantially in a country where music spaces had to double as food and beverage hubs to turn any profit. "The Indian audience largely speaking is not in the habit of ticket buying. We already see this with on-ground events, so thinking they will pay equivalent (or slightly discounted) rates for an online event is a big stretch," continues Tej. "Even with the largest streaming platforms in India, they have all had a very difficult time converting their audiences from their free services to paid subscriptions – and this was going on well before Coronavirus."
Even the announcement by Mixcloud, regarding the launch of Mixcloud Live which will allow performers and music creators to monetise their performances and music, is likely to meet with its own set of limitations within the country. While Mixcloud Live intends to identify the music played during a DJ set "via a legal and licensed platform ensuring the underlying artists and songwriters who get played, get paid", India's collecting societies like IPRS that are supposed to compensate creators for performances of their work, have remained controversially inefficient for years – to the point, where the mere mention of IPRS is met with disinterested silence which has further propagated an ignorance around licensing and its revenue among young homegrown musicians. "We need to consider ramping up our infrastructure when it comes to monitoring and aiding different revenue streams. That means working towards a stronger publishing, PRO system," says Manojna Yeluri, an IP lawyer working extensively in India's alternative music space and founder of Artistik License.
The complications around Mixcloud Live due to India's inept publishing and rights administration infrastructures come on top of the already existing problems posed by the sudden move of music performance to digital spaces. Online platforms often take down or mute parts of live streams due to copyright infringement from the performer playing an unlicensed piece of work, while without an effective collection society, the appropriate creators lose on the revenue they are owed for the performance of their music. "The entire livestream conversation has really erupted in a big way. I think that while so many artists and promoters have been quick to be onboard, we're only now beginning to question some of the nuances of it. For eg,. there's the question of tackling infringement and rights clearances in live streams. There's the idea of ownership, especially of original content that's being released on livestreams," adds Manojna. "There's a lot of grey areas currently, and we're still in the early days of understanding rights and monetisation. But this is an important piece of the conversation that we ought to understand before moving full steam ahead."
How nightlife will finally reboot itself as restrictions begin to ease up is still up for speculation. "I think a lot of the venues will book local acts only – not even national acts, but from their city – and use that as a litmus test to see if the crowd begins to come back," mentions Tej. Going by the restricted 30 people capacity at which clubs in countries like Spain and The Netherlands are allowed to open, it is likely that even those local acts will be met with largely empty dancefloors.
While none of this warrants financial optimism, it is likely we'll see many brands and organisations disappearing from the cultural landscape by the end of this. However, if you need something positive to hold on to, nightlife will eventually survive and remerge as it has in China, the first country to suffer from the virus outbreak and the first one to have come out of it. Anirudh chimes in: "From what I hear, Independent music is seeing a listenership surge as there's no film music coming out. So, they are being given the support, push and visibility by all the streaming platforms out there. Hopefully, this leads to us discovering some amazing artists."
If history is an indicator, both the 1918 pandemic and 2008's great recession were followed by an increase in quality and quantity of music, which is ultimately the heart of this industry. As Pagal Haina's Dhruv Singh puts it: "One thing that won't change irrespective of the times is the need to put out quality records that stand the test of time because that is what ultimately creates connections, builds community and enables long term relationships. In my view, that's the bedrock of an artist's career."
Words: Amaan Khan
Tags
Join Our Mailing List