Sonic Souvenirs & Music Expeditions: Maribou State On Their Creative Process, 'Kingdom In Colours' & Its Indian Influences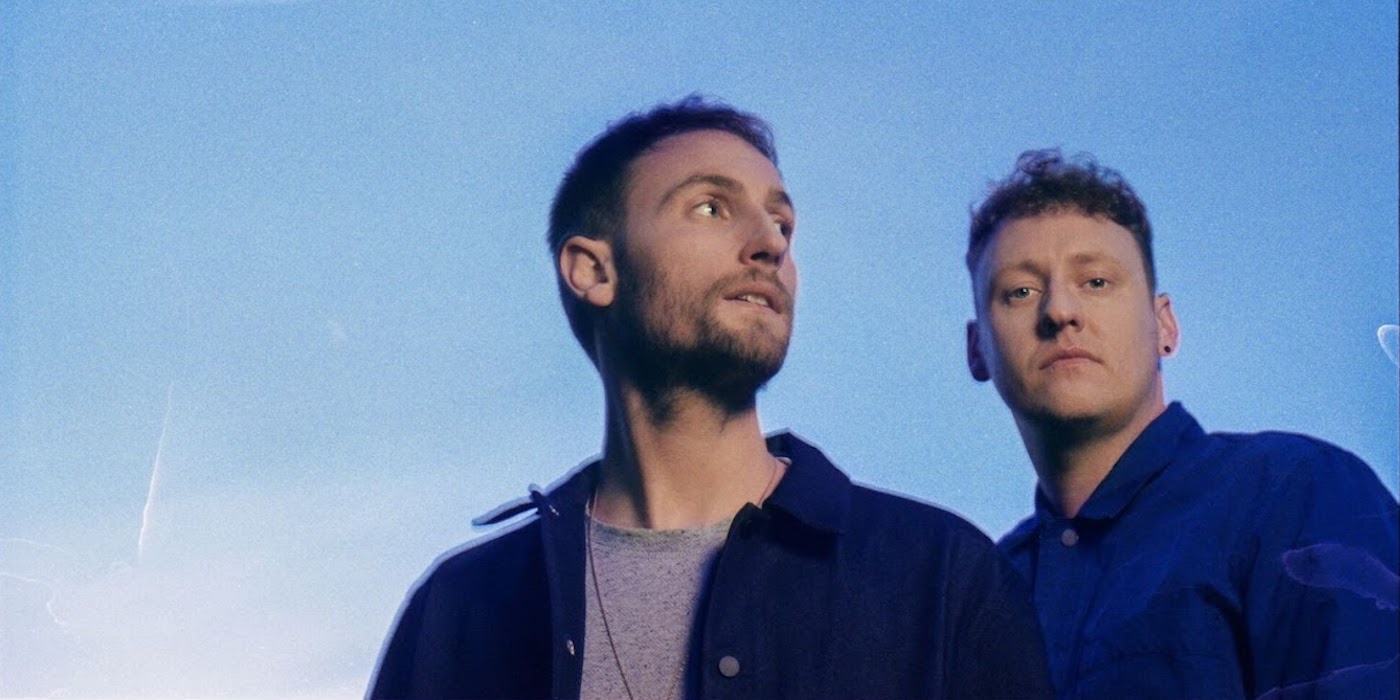 11 December 2019
"The music you create, or anything for that matter, is a product of what you consume," Maribou State's Liam Ivory tells me over email. In the case of Maribou State, what that created music is, has always been hard to pin down. "There's an old skool trip-hop feel to Maribou State, but also with a modern, bang-on-the-money dubstep fidget," quoted Ivory to Clash Magazine, recounting some of the amusing attempts made to identify the group's sound.
To avoid falling into the same trap, I'll keep the labels I attach basic: I know their music is electronic and I know it's rich, with a global mesh of melodies and textures. I'll go on to say the sound is very unique to the duo of Liam Ivory and Chris Davids, and the fact that the gatekeepers of music have struggled to label it just testifies to the same.
"We just want people to have a dance and have a good time. We want to create a journey sonically that people can get lost in, with real dynamism throughout," Ivory tells me, in an attempt to help me discern the sonic vision that has driven Maribou State's live shows, EPs, singles, remixes and two highly-acclaimed albums. "It's just about finding the right balance for us, so if a track is feeling too heavy on the electronic side, we'll try and incorporate more acoustic elements to realign the soundscape. That being said, it's never been a rule of ours that there has to be this perfectly divided balance… the balance we strike is really just a reflection of our own tastes in music."
While almost all artists create music that reflects their tastes as listeners, Ivory and Davids seem to have a natural ability to effortlessly incorporate the sounds from their travels into their electronic collages – never exoticizing them but utilising them as just another colour on their sonic palette. "We've both always just loved to travel. It's been a big part of our growth and something we've done since our teens. Naturally our eyes were opened to other cultures and music from across the globe, which started feeding into our music," says Ivory. This quality at its best with their latest album 'Kingdoms In Colour', featuring field recordings and samples from across the globe and eras for a musical kaleidoscope made out of two globe-trotter's collection of sonic souvenirs. Though containing recordings from places around the planet like Australia, Japan, USA and Morocco, the most pronounced geographical influence on the record comes from India – which also happens to be the country where the album's promotional campaign comes to an end as the duo heads to Alsisar as a 5-piece live band for a headlining performance at Magnetic Fields Festival 2019.
According to Ivory this will be the first show in India that they've done with their full live band, as opposed to just a DJ set. "So it's really a special moment for us to be playing at Magnetic Fields, especially because it also marks for us the last show of the 'Kingdoms In Colour' tour," adds Ivory. "In terms of the show itself, we've reached the point with this set where we're incredibly comfortable and confident with it. We've been refining it for 18 months now, so we're just going to deliver what we consider to be the best version of the set so far."
Maribou State's live shows are set apart from their contemporaries due to their dissatisfaction with the common approach most other electronic acts use in their live sets. "There are quite a few acts out there that consider their show to be live, but it's really just kind of a controller and a laptop. Which is fine, that works for them. But for us…we really wanted to be a live band," Ivory told Red Bull. Consequently, the band has continued to strive for the most dynamic renditions of their emotive compositions for their live shows, helped by their abilities as multi-instrumentalists and their accompanying set of collaborators.
"It's been a long journey indeed, and the live show in our eyes has come on leaps and bounds compared to the early shows," says Ivory when I ask him if there has been a change in the band's approach to live sets. "We take real pride in creating our live show, striving for something that is heavy in electronics but awash with the human feel. More recently we've started to pull back a bit from doing every single part live and consider more the overall soundscape of each song. We've incorporated a fair amount of midi into the show to help with this and added some extra backing track stuff. It's still very much a live live show, just with a few little extra bits added to serve as the icing on the cake."
Though it's the first time Maribou State is touring the country as a live 5-piece band, it won't be Ivory and Davids' first excursion to the subcontinent, having performed DJ sets across the country back in 2016 off the back of their first album 'Portraits'. The equally acclaimed and appreciable 2015 release seemed to come from a band that had already fleshed out a clear identity for themselves (one that was already ripe with samples from various places). But at that point the identity was routed in a blend of relaxed British countryside soulfulness laid over the rhythms of the country's dance music traditions. Even then, the duo reflected their surroundings in their work, channelling the spirit of their old home studio The Shack In The Back. "The Shack in The Back is a very humble space to work in. Essentially, it was an old shed in my parent's back garden, unfathomably small in size. Barely enough room for 2 people and a few keyboards. We worked out of that space up until the release of our first LP, 'Portraits'… Our window faced out into my garden, with lots of trees, backing onto a woodland area. We were regularly greeted by my Mum with cups of tea, we didn't really have a care in the world at that point."
After the album's success, Maribou State advanced out of the comfort of Shack In The Back toward larger studios and extensive tours around the world – all of which they embraced with great potency, even utilising their 2016 India debut for the follow-up record. "Chris had visited once or twice before and drawn inspiration from there himself previously. We both visited in December 2016 for our first tour of the country and for a few weeks post-tour spent some time travelling around. I quickly began to recognise how colourful and inspiring India is and I think we both just started to realise that there was so much of the country's culture that we could draw from and weave into our record," recounts Ivory.
The influence presented itself through both field recordings and the basic musical composition, lending itself to the lush string arrangements and catchy guitar riffs of 'Kingdom In Colours'. In the track 'Glasshouse', the main guitar melody permeated through to Ivory and Davids as they floated downriver on a houseboat in Kerala, getting inspired by the surroundings and the music that was being played along the riverbanks and by the villages – resulting in a final product that's just as rich as the scenic moment. "We've always been captivated by the inventive and unusual melodies that a lot of music from India holds, so we would either try and recreate those moments or sample the originals in our productions. As far as field recordings go, in general have always been important to us. They allow us to attach tangible moments and feelings into our music, so naturally India was a great place to capture these," says Ivory.
Now returning to the country again for work, the group's fascination with the land hasn't faded. "It just feels otherworldly to us and continues to draw us back," claims Ivory. "We do actually have plans to stick around. We're taking the band down to Varkala for a week in between the festival and the start of our three-city DJ tour. It's going to be more of a holiday and just a chance to say farewell and thanks to the band for their dedication and for giving us so much of their time over the past two years. No doubt we will end up capturing some stuff but there's no real plans other than to celebrate the end of the campaign."
.
.
**Maribou State will be performing at the BUDx South Stage at Magnetic Fields Festival 2019 between December 13-15, at Alsisar Mahal, Rajasthan.**
Words: Amaan Khan
Image: Alexandra Waespi
Tags
Join Our Mailing List