'I would like to float in the air': Yosi Horikawa On Shaping Sound, 'Spaces' & Borrowed Scenery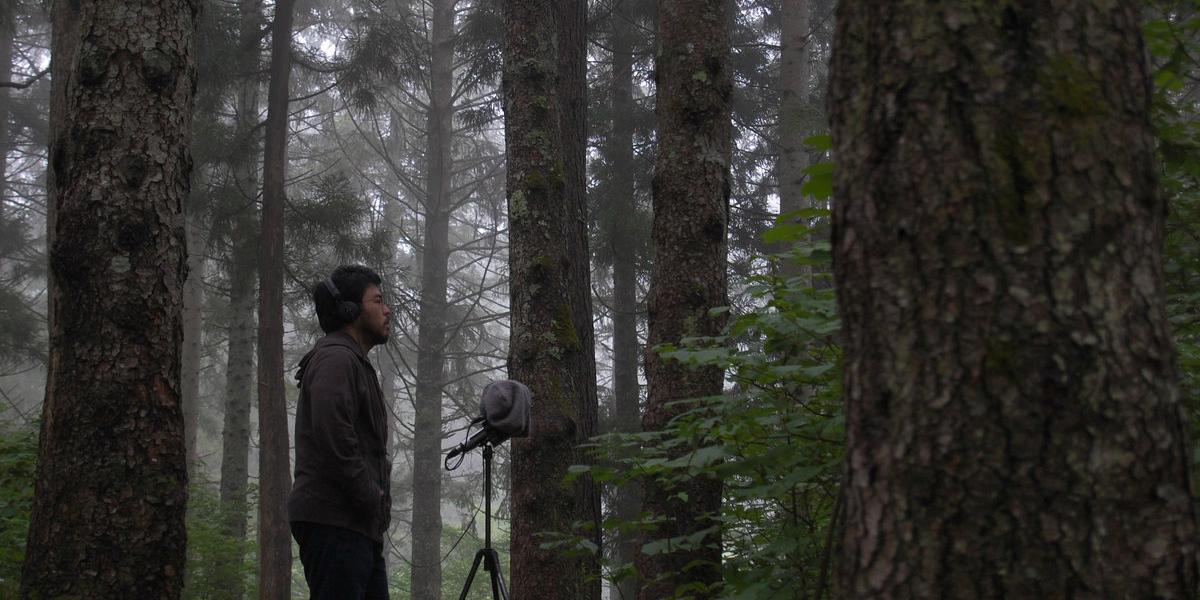 25 July 2019
Moldy vinyl. Bicycle bells. Steam engines. Kitchen utensils. Goats, leather seats, pen scribbling on paper, scratches of paint brushes, beds, waterfalls, birds, raindrops: trickle, ripple, drizzle, drip – these are just a fraction of the field recordings and sounds that feature on Yosi Horikawa's productions. Over email, he recalls a story from a trip to the country-side in the Philippines. "I was recording with [fellow Japanese producer] Daisuke Tanabe-san. We found people who were using the log boat to go down the river, and we really wanted to get on and record on it," he tells me. After a hard time negotiating and convincing the locals to let them borrow it, they finally did get a chance to get on the boat. Only, it repeatedly kept sinking – along with them on it. "We got soaking wet, down till our underwear," he laughs, "but got amazing sound."
In another interview with Red Bull Music Academy, Yosi recounted how he set off to record some birdsong, lost his way in the dark and, just as he was on the brink of panicking, was found by the birds and guided out of the forest; a different story finds him melting his microphone trying to record the sound of fire. The amusing absurdity of these adventures, a meticulous, obsessive attention to detail, and that firm resolve are part of the reason Yosi is one of Japan's most original producers; the rest can be attributed to the atypical ingenuity of his sound design and production, and his desire to make everything himself.
Such a desire might prophesy narcissism or an inflated sense of self. But Yosi's intentions are much too nuanced and, in keeping with the Japanese tradition of honour, too humble and pure to invite such conjecture. Around the release of 'Vapor' (his widely acclaimed 2013 release) he mentioned in several interviews that his aim was to recreate the experiences and memories of the listeners, that his role lay in simply "layering memories" and allowing the listeners to become the protagonists of his mesmeric, immersive soundscapes. "I wanted to tell how uncertain the expression is […] We might be able to speak a half of what we wanna tell, but I think the remaining half is important. It might not come out forever, but we can imagine the existence. That imagination is most creative I think. I think it's like to catch the vapor," he told Groovement.
Now, six years later, before his debut India tour promoting 'Spaces', he tells me he just wants people to feel free and enjoy the music. "Japanese and Indian people have a different culture and life, but we can still share a really good time with music. That's the most important thing for me," he says.
Released in May this year on Yosi and Daisuke Tanabe's newly launched label Borrowed Scenery, 'Spaces' is Yosi's follow-up to 'Vapor', which propelled him into the global limelight and tagged him a producer and sound designer worth keeping an eye on. Keeping with his tradition of using vibrant field recordings, organic rhythms and eclectic, layered electronica, Yosi showcases a deepening maturity and sophistication on this record, transcending to a deeper, more cohesive sound. The musicality of the various "found" sounds and the aching humanity and realness of the acoustic instrumentation (taken from his now-vast collection of percussive instruments – both physical and online) reaches its very peak here, fluidly melting with the intricacies of his production to form whole living, breathing organisms – rather, ecosystems. At times, it may feel like you're listening to microcosmic sonic recreations of entire cities or environments or moods ('soundscapes' feels too easy) set to the rhythms and and physicality of hip-hop, IDM, and ambient dance music; whether the sounds you hear are field recordings, or instruments, or synthesisers becomes instantly insignificant.
"The experiences of the world tour were a big thing for me. When I made the last album 'Vapor', I didn't have any tour experience, so I was imagining [what the sounds will sound like] when I play on a large sound system," says Yosi, when I ask him how his sound has evolved. "But after 'Vapor', I knew what kind of sounds are good when I play loudly. And of course, my mind has been changed little by little over the long period... It's not perfect, but it's fun to know that my new sounds, sound better than before."
Interestingly, a lot of the sounds on 'Spaces' were recorded while Yosi was on tour across the world; expected, since his microphone and recorder never leave his side. He says, with a touch of humour, "Now I can bring out the new music [from 'Spaces'] for the tour, record new sounds on tour, and make new music with those sounds again. That's a beautiful loop in my musical life!"
Yosi's process for recording, at this point, is completely organic. While earlier he would decide on a concept or theme for the recording and go out with a particular intention, he soon realised that was an inefficient and usually unfruitful method. "Since recently, I decide only the place where I'll go to record, I follow nice sounds, and just push the record button," he explains. Plus, once he actually gets down to production at his studio in Chiba (where he is based) his mood largely dictates the direction the music would take. Usually, the process starts with finding rhythmic or percussive sounds from his field recordings; other times, it's the background scenery that steers the sound; always, the field recordings come first. Often, if he can't find a sound or recording that fits his mood at that particular moment, he'll set out to record new sounds, or record in his studio, setting out a rhythmic framework, at which point the concept or story of the track finally enter the picture.
It's clearly evident from Yosi's music, from his debut EP 'Touch' to the latest 'Spaces', that rhythm and percussion are intrinsic to the production, and the primary driving force, the very soul of the music. It's for the same reason that African percussion appeals so much to Yosi – "I just love the sounds and primitive feelings" – and why his famed kalimba, which he designed himself from scratch, is so important to him. Even when he's listening to music, Yosi's attention is arrested first by the texture of the sounds, the rhythm patterns, depth of mixing and so on. "When I listen to music, mostly I analyse the sounds. Especially when the music is good, I always search the reason why it's so good. It's a habit since I started to make music. I wish I could simply enjoy the music, though," he confesses.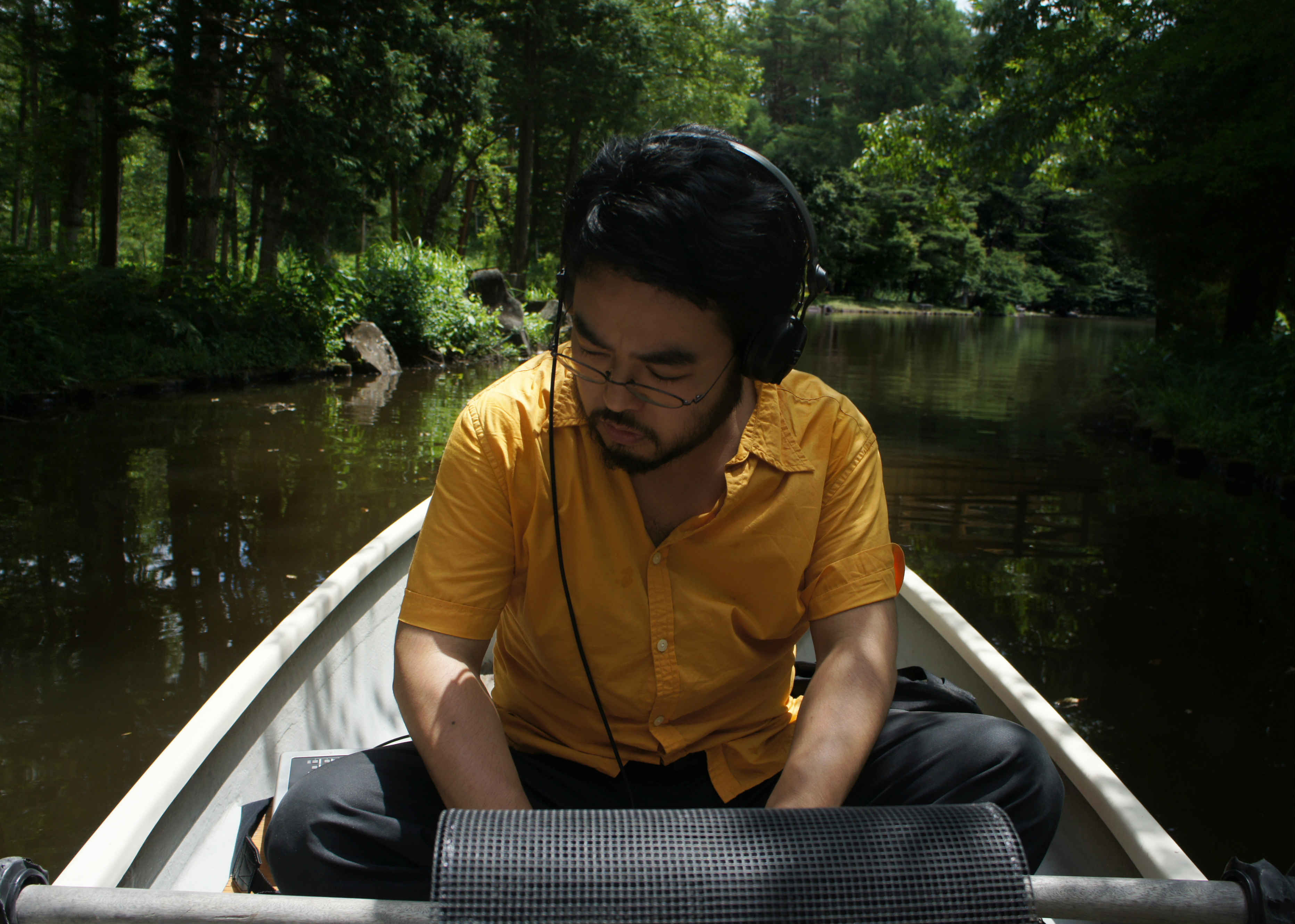 The latter could explain why Yosi remains largely mum about other artists he listens to, or finds inspiration in. When I enquire about the same, he admits he's been inspired by many artists, but that primarily, he's "always trying to find [him]self". It's the day-to-day, daily life that inspires him these days, with the change of seasons rendering him sensitive "to many things".
It's this very human, and incredibly humble quality – absolutely free of any sort of pretence – that drives Yosi and, consequently, his music. It's almost as if he possesses a distinct propensity for the (sounds of) human experience, which reflects in his nuanced approach as he reimagines and reconfigures it for the listeners. There are no lofty delusions or artistic ambitions that drive him, it feels more like compulsion. It's the sounds that take centre stage and emerge as the ultimate heroes. Even with Borrowed Scenery, Daisuke and Yosi possess no elevated objectives – their primary aim is to freely think and make music, release whatever they want, and keep doing their own thing. "That might sound weird, but it can exist in this era," he demurely adds.
In hindsight, I should have expected his response when I asked what his dream show would look like: "I would like to float in the air, in a place that has no reflected sound from the ground, walls, ceiling. The place where there is total, complete silence. It might be one of the ideal acoustic places."
Words: Satvika Kundu
**Yosi Horikawa will be touring India between July 25-28, with live shows in New Delhi, Mumbai, Bangalore and Hyderabad, courtesy Gently Altered. Find his tour dates below**
Tour Dates:
July 25 – OddBird Theatre & Foundation, New Delhi [w/ Uday Dass & Ethnica]
July 26 – Le Vantage Cafe Bar, Hyderabad [w/ Musifix]
July 27 – Foxtrot - House of Subculture, Bangalore
July 28 – Savage Bar & Kitchen, Mumbai [w/ Three Oscillators & SPRYK]
Tags
Join Our Mailing List