Review: '1011' By BK x Hashbass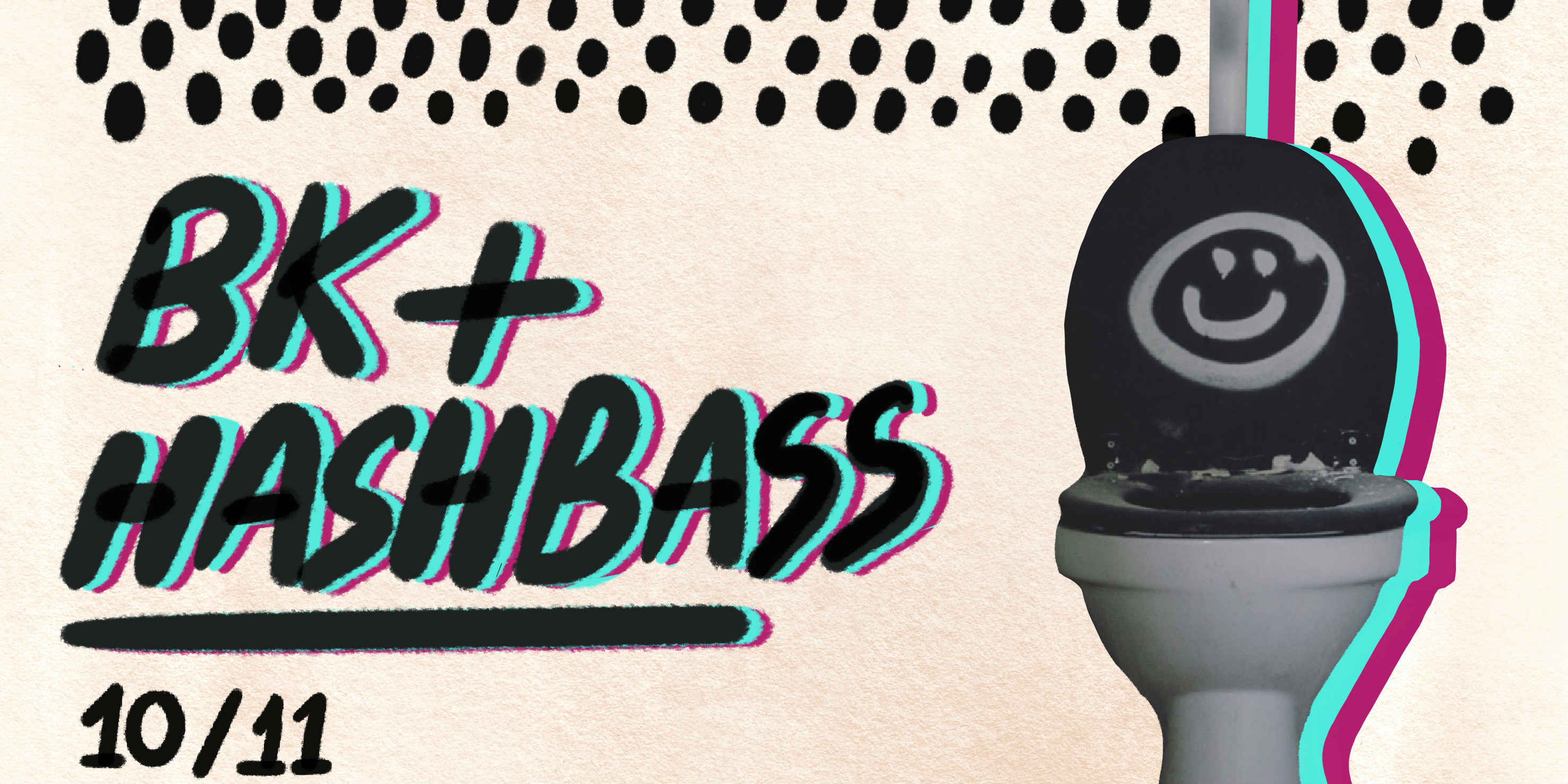 3 July 2019
If there's one thing I dislike about lo-fi hip-hop, it's the genre's obsession with sampling speeches and dialogue from films. Of course, that's only my personal opinion, and just because I dislike the fad doesn't mean it's necessarily bad. On '1011', an EP released by Bharath Kumar and Harshit 'Hashbass' Misra in June, I'm almost willing to excuse it. Kumar, however, says the pair wanted the EP to be personal, and that 'Embrace It', the opening track, and 'Questions', the melancholic closing track, reflect their philosophical learnings. Admittedly, the speeches do summon a pensive, reflective mood, but then again, that's a quality that could also have been achieved purely by the music itself, like on 'Growing Up'.
'Growing Up' does lead in with a very brief speech, but one that appears to have been created specifically for the track itself, which incidentally is a dedication by Hashbass to his mother. Here, now, is an example of a speech/dialogue sampled well, and with deliberation and restraint. And credit lays with Hashbass, whose dexterity with the bass is exceptionally apparent on this funky track, also the EP's most emotional.
What seemed most remarkable to me about '1011' was the fact that it's the result of a 2-day jam session, and was essentially created from scratch and finished over that period – June 10 and 11 (which explains the title). It helps that the two have been playing together for a year and a half as part of the trio DCF_Shapes, along with Lindsay D'mello. Kumar said over email, "Hashbass and I have been toying with the idea of doing a 2 day lock-down session and then seeing what we get out of it. But since we are from different cities, and play with different artists, our schedules rarely match and when we did find a little window in June, we blocked our calendars and locked ourselves in my home studio in Bangalore for 2 days. Trusting in our ability of being able to feed off each other's ideas, we hoped that we would be able to pull something original and exciting out of these days."
Laden with the sounds of classic synthesisers, arcade sounds and samples, '1011' surely is exciting. What really stands out is the interesting topography of the record, which brings a fresh perspective and a refreshing change with each track. According to Kumar, their intention with the EP was to carry the listeners through "different spaces and moods in a somewhat impressionistic way" and, they aptly reflect their aesthetics through its sonic landscape.
While 'Embrace It' primarily caters to the overall lo-fi aesthetic of the release, its slow-burning, introspective atmosphere gives no indication whatsoever of the vibrant 'Push Start' that follows, which makes the track an even more pleasant surprise. Taking palpable inspiration from arcade games, the track playfully harkens nostalgia, dedicated to "childhood evenings spent glued to cartridge games running on CRT TVs". Its skittish charm also brings a certain zing and flavour to the record, shooting a brief reminder that these are the same producers who have a toilet on their album cover.
While it takes a certain level of flippancy to make fun of oneself like that, it also projects a level of confidence in their project – that they feel they can afford such joviality without coming off as kids just "fucking around". As producers who have delivered 'Neon Dreams' and 'Do Not Disturb' (the most commendable track, in my opinion), both tracks that imbibe hip-hop and retrowave – or "retro-future" as BK and Hashbass put it – with touches of contemporary jazz and neo-pop, I don't think anyone will be doubting their integrity anytime soon.
Words: Satvika Kundu
Album Art: Ruchira Singh
Tags
Join Our Mailing List