Singled Out: November & December 2018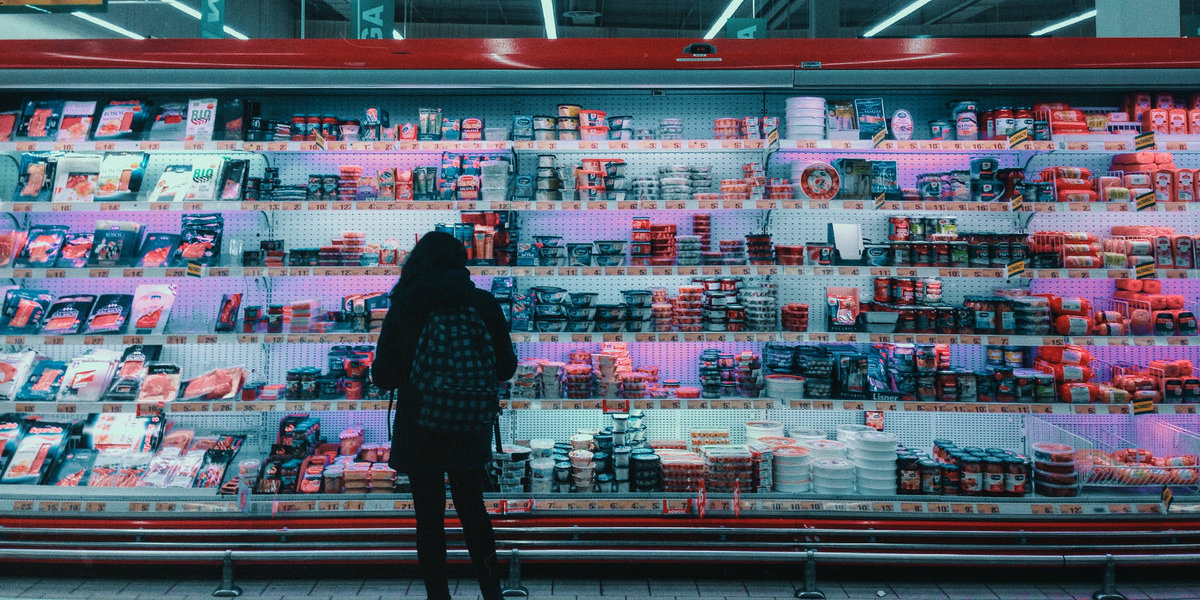 23 January 2019
Wild City handpicks the most interesting one-off singles released by artists in South Asia in our monthly feature - Singled Out. If you'd like us to listen to your music, send the relevant info to music@thewildcity.com or contact us privately on SoundCloud.
'Eden's Whales' By Six Flying Whales
The person behind Six Flying Whales doesn't believe their identity or persona is relevant to the music, and we agree. This producer's whimsical tracks sound like they were constructed in a vintage toy shop, or somewhere up the Faraway tree. There's a magical quality about Six Flying Whales' productions that you'd expect to find in a Wes Anderson film, or at a carnival. It's just so overwhelmingly good, it had to be our first pick for the November and December Singled Out.
'Liberal Slavery' By MC Manmeet Kaur
MC Manmeet Kaur is widely considered to be India's best female MC. You only have to listen to her new album 'Neophilia' to see why she earned that tag. Both her lyrical poetry and her easily distinguishable voice and delivery, combined with Fatbabs' production, make this album both vital and a standout. Make sure to pay attention to the lyrics (especially on this track) so you don't miss her scathing critique of, and perspective on, society.
'Beyond The Horizon' By Eskapist Feat. Daulat
The most poignant piece from Eskapist (aka Karthik Pai) and Daulat's album 'Introspect', this downtempo, ambient track crafts a tranquil atmosphere, right from the chime laden intro to the string suffused section. It'd be a pity, though, if you didn't listen to the entire album in one go, because that's where the beauty of their electronic soundscapes really reveals itself.
'Can't Get Enough' By National Animal
This track and video offer a glimpse into the deep, dark Delhi limbo that informed National Animal's debut self-titled album (he is now based in Kolkata). Held together by a glitchy bassline, which is chock full of the deadpan angst of someone losing his sanity and getting disillusioned with society and the reality of life, while giving way to ennui.
'700 Rupees' By Corridors
Rijul Victor aka Corridors knows how to keep his listeners engaged. He started as a drummer for a heavy metal band, then he began producing bright, layered soundscapes which eventually gave away to heavier bass sounds, before finally culminating in this EP 'In Transit'. If you've been following him, you can literally watch him bloom and mature on this track, which is filled with an emotive ambience and intricate beats.
'One' By Janoobi Khargosh
Synthwave and retrowave are in fashion, not just in India's independent music sphere, but also in Pakistan. This retro video and delicious synth pop comes from Janoobi Khargosh, a Karachi band that should now be on everybody's radars.
'Hypnos' By 4lienetic
You can always count on Sugam Khetan aka 4lienetic (he also goes by the moniker 2 A.M. Talk) to create haunting future garage, with crunchy beats and dark atmospheres. 'Hypnos' is an exemplary track from his album 'Inure', capturing the producers' prowess with both ambient and future garage productions.
'Flirt' By Angana x The Mellow Turtle
Kolkata-based vocalist Angana Ghosh and The Mellow Turtle, aka Rishabh Lohia from Ranchi, recorded this track in Ranchi, after a series of jam sessions and a 3-city tour. It could have gone dangerously downhill and landed in the generic indie-pop bubble, but there's something about Angana's raw, unpretentious vocals and Tre Ess's heavy beats and rhythmic production that salvaged it into (really) good indie-pop.
'Northern Lights' By Hybrid Protokol
This Kolkata electronic duo loves their synthesisers and DAWs, and it shows. Ranging from techno to progressive house, their new EP 'Kolslaw' belies a dark energy that is a culmination of their frustration, and an overt desire to make people dance (or so it seems).
'Flash/Crash' By That Boy Roby Feat. Mohit Maini
This was taken off the debut album 'Four Pair of Jeans' by a psychedelic rock band from Chandigarh called That Boy Roby, whose claim to fame is a theremin they often use in their performances. Listen for the switch as the track segues into an electronic soundscape halfway down the line.
'FAQ' By Larry T Hill
'Diasperado' the second EP from Sri Lankan artist Larry T Hill chronicles his experience with casual racism and diaspora in Australia. He, of course, tackles it with humour, weirdness and spunk, though don't let that distract you from the outrageous poignance of his lyrics. Incidentally, the track sounds were all created with his voice, by live vocal looping.
'Knee' By Akrti Feat. Jeevan Antony
Akrti was nominated for the Toto Music Awards 2019, and with this track we can see there was good reason for it. Downtempo and melancholic liquid beats with Akrti's chilling vocals make for an emotionally resonant track.
'Antahkarana' By Nkshtra
If you think the name of this track is a mouthful, wait till you hear it. Divyesh Gholap aka Nkshtra flawlessly combines ominous, evocative melodies with classical Indian choirs on this folk electronica single, while brilliantly evading the dark void where most "fusion" tracks go to die.
'1st Cross Road' By Majithian (prod. by Chir Pine)
Can you believe this is the first track ever by Majithian, the moniker of Nihal Singh Majithia? Granted, most of the charm comes from Chir Pine aka Rishabh Iyer's production, but let's not trivialise Majithian's smooth vocals. We want more.
'Controlling You' By Nikhil Posé
A fine amalgamation of electronica with raw, organic instruments, 'Controlling You' comes as the highlight from Nikhil Posé's 'Depth' EP, which allegedly tells the story of a mysterious man who appears in a city and helps everyday folk realise the nature of their existence and how one can transcend the physical dimension to a dimension of higher possibilities. Did the eerily whimsical track take us to a higher dimension? No. But it did make us glad to be in this human dimension which is responsible for so much great music.
'Neon Demons' By Solarein
This was probably the most difficult pick for Singled Out. Not because the track isn't worthy of belonging here, but because its creator Solarein aka Vru Patel released two cinematic albums – 'Neon Demons' as Solarein, and 'Psychosis' as Vru Patel – which both warrant a mention. The ambient, experimental electronic release 'Neon Demons' contains surreal elements of vaporwave, whereas 'Psychosis', released via Dhaka-based label Akaliko Records, reveals the producer's tendencies for darkwave. Point is, you should listen to both the albums, and listen to them at a single stretch to really appreciate them.
'Odd Ways' By Slowspin
'Dreamfolk' would best describe the sound of this EP by Pakistani producer and singer-songwriter Slowspin. Her previous tracks leaned more towards synthesised, electronic sounds, but 'Odd Ways' (uploaded as a single track on Bandcamp) is defined by a washed out, hazy quality that creates a dreamy, intimate environment.
'Frail' By Mero
Shillong producer Gillian Kharshiing, who goes by the moniker Mero, creates music that's organic and bright, and all kinds of 'chill'. His latest EP 'Cumulus' is an intricate blend of upbeat melodies with a laidback atmosphere, verging on the line of ambient deep house.
Image: Vru Patel aka Solarein
Tags
Join Our Mailing List