2018 In Review: The Artists That Defined The Alternative Music Sphere In India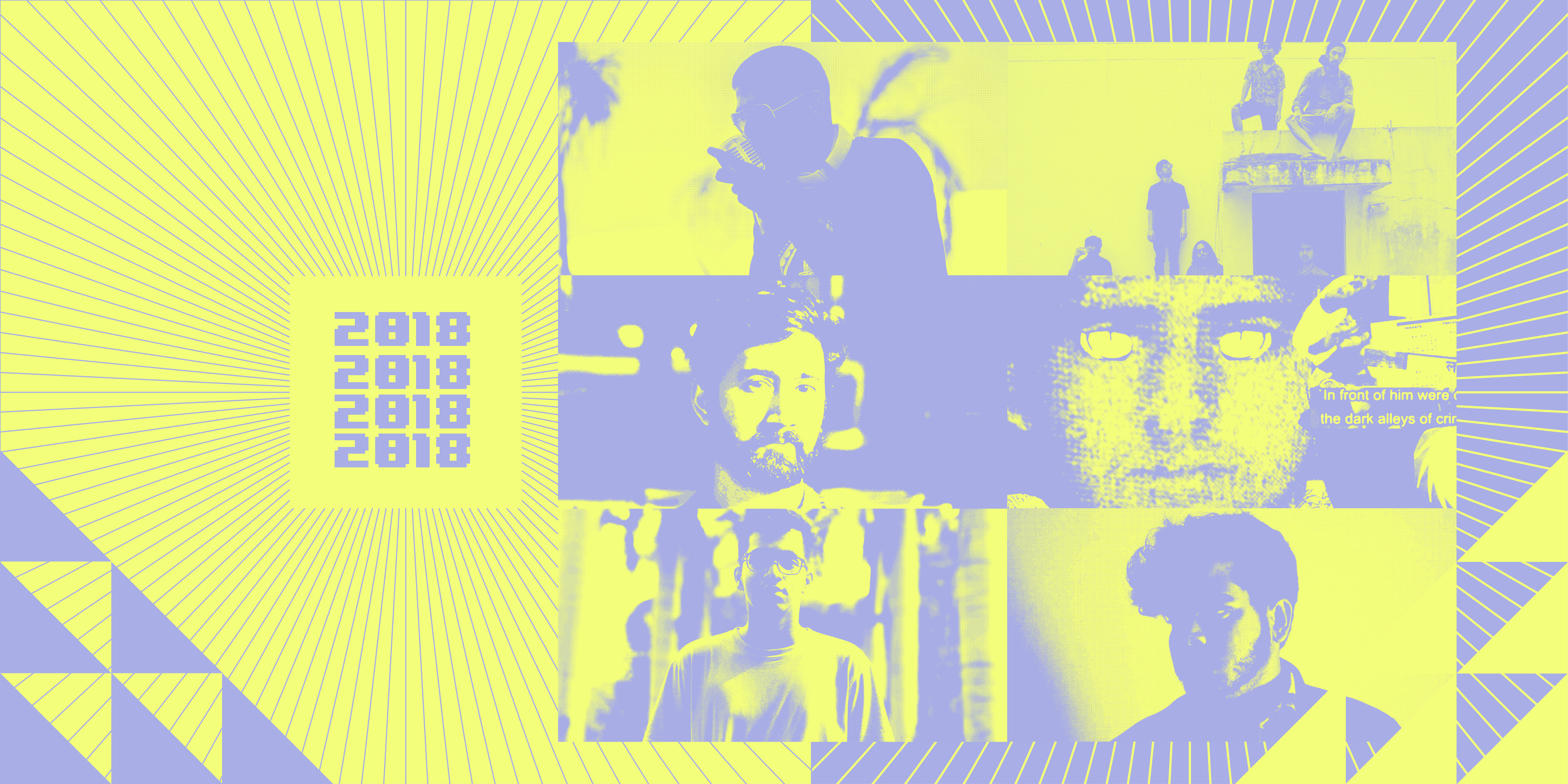 14 January 2019
2019 has barely taken its first steps, and there have already been a host of exciting releases, events and music festivals.
Before we launch ourselves into the new year, we wanted to take a moment to reflect on 2018. Last year was a big one for the alternative, independent music scene in India: there were a lot of vital releases, plenty of new and upcoming artists and a general upsurge in terms of growth and output.
It wouldn't be possible for us to touch upon everything notable - but there were some acts and events that definitely stood out. Here are the artists that helped define the alternative music sphere in the country last year:
Azadi Records
2018 has been the year of Azadi Records. Their politically and socially aware brand of hip-hop brought about a much needed wave of change to Indian hip-hop and how its perceived. Azadi Records was instrumental in breaking the tropes that have come to be associated with hip-hop, with vital output from Tienas, and releases like Prabh Deep's 'Class-Sikh Maut Vol II' and Seedhe Maut's 'Bayaan'. The real hero that emerged, however, was Sez on the Beat, the man behind the productions.
Plastic Parvati
Based in Kolkata, Suyasha Sengupta is fast emerging as one of the most promising electronic producers. After a successful Border Movement residency, Plastic Parvati was nominated for the Toto Music Award 2019 based on her debut EP 'Songs About Lovers' which explored themes of gender and sexuality.
babloo babylon
In spite of making public appearances, including one at Magnetic Fields, the identity of this elusive producer, allegedly from Jhumri Telaiya, remains a mystery. But that isn't the sole reason for the hype surrounding babloo babylon – he also has a distinctive knack for blending vintage Bollywood with beats to create something exciting and unusual.
Sandunes
Indubitably one of the most successful electronic producers to emerge from India, Sanaya Ardeshir aka Sandunes' diverse, eclectic landscapes of sound took her distinct blend of electronica across the globe in 2018 - from a tour opening for George FitzGerald, to playing at Roskilde Festival. She also released a stunning EP titled 'NOLA Daydream'.
BLOT!
For a man who needs no introduction, this has been an exceptionally big year. Not only did Gaurav Malaker finally launch BLOT!'s elusive 3-hour live set 'Paradise Lost', but he also joined forces with pianist Sahil Vasudeva to create 'Natural Selection' at Magnetic Fields.
Sarathy Korwar
After a dazzling debut, the jazz drummer and electronic producer returned with 'My East Is Your West', a monumental record that flawlessly blends Indian classical with western jazz (without being cheesy). Sarathy claims he's working on something entirely different this year – and we can't wait.
Minister of the Interior
Samar Singh Grewal only created the instrumental project Minister of the Interior this year, under which he released a gorgeous 3-part album 'Sounds are waking dreams to guide us in a sleeping world'. New to the scene, he created immersive soundscapes with ambient, downtempo tracks flecked with strains of experimental noise. It's an important release because it's symbolic of the increasing emergence of experimental producers in the alternative music scene.
Brij Dalvi
Little known and rarely seen live, Brij might be the underground scene's best kept secret. Responsible for the prolific SoundCloud accounts zzz, brijplease & Three Oscillators, you can always count on this jwala member to maintain a steady output of lo-fi, glitchy beats, while keeping it fresh.
Dee En
We don't know who to blame or thank, but the dream-pop revolution has finally hit India, and New Delhi band Dee En are riding that wave to glory. Their debut LP 'Whoopsie Daisy' was replete with psychedelia, nostalgia and sugar coated melancholia, qualities that define their sound, and the genre as a whole.
Sub-Z
Hailing from the deep, dark trenches of sub-zero sounds, New Delhi's bass collective Sub-Z has been fiercely attempting to pioneer the heavy side of the spectrum. After their debut collective release 'Breach', we had to concur that they've succeeded.
Debojyoti Sanyal
This Siliguri producer is championing India's retrowave and synthwave resurgence as Dreamhour, with delicious '80s inspired pop, evident in his debut album 'VLLNS'. He also explores his contrasting dark, dystopian side under alter-ego Debo.
BFR Sound System
Not only did the Delhi Sultanate & Begum X owned sound system go through an upgrade, but the duo took the hand-built reggae system, with all its political and social connotations, for invigorating sessions all over smaller cities in India, including Srinagar!
Coven Code
Though they're not technically producers (at least not as a collective), this femme collective is one of, if not the most exciting projects to emerge from the electronic music scene in 2018. Comprising of over 20 women, Coven Code was ideated and birthed as India's first all-femme DJ collective in early 2018 during Wild City x British Council's Selector Pro production workshops for women. Coven Code and its members are already paving a formidable path for themselves and acting as aspirational role models for women across the country. Aiming to build a creative culture around sound and a safe, inclusive and multicultural community, this collective has grown immensely in a short span, from their first showcase at Auro Kitchen & Bar in May, to their rooftop residency at Boxout Wednesdays, to their own curatorial event 'The Shift'. We've watched them evolve with pride, and can only hope that these pioneering young women inspire more such collectives in India.
The Year Of Festivals....
There was a lot of cutting-edge music that was released in 2018 and a whole host of artists who emerged in the industry last year. But what truly stood out about the year was its festivals - both old and new - and its curatorial events:
Notorious underground event series REProduce Listening Room outdid itself last year. While sessions from the previous years were largely limited to larger cities (like most gigs), REProduce held over 30 sessions in 2018, targeting smaller and lesser known cities and demographics.
Just like its music scene, festivals in India are booming like never before - we couldn't possibly mention them all but Echoes Of Earth and Mixtape's Disrupt returned for glorious second editions; Ziro and Magnetic Fields Festival were surreal events as always; we also saw the emergence of several new festivals: Far Out Left, Mysa, Lemonade Festival, to name a few.
2019, here we come.
Artwork by Rohan Sinha (aka Dolorblind)
Tags
Join Our Mailing List