Twin Tape Decks, Detective Hunts & Cassette Digging: A Portal Into Awesome Tapes From Africa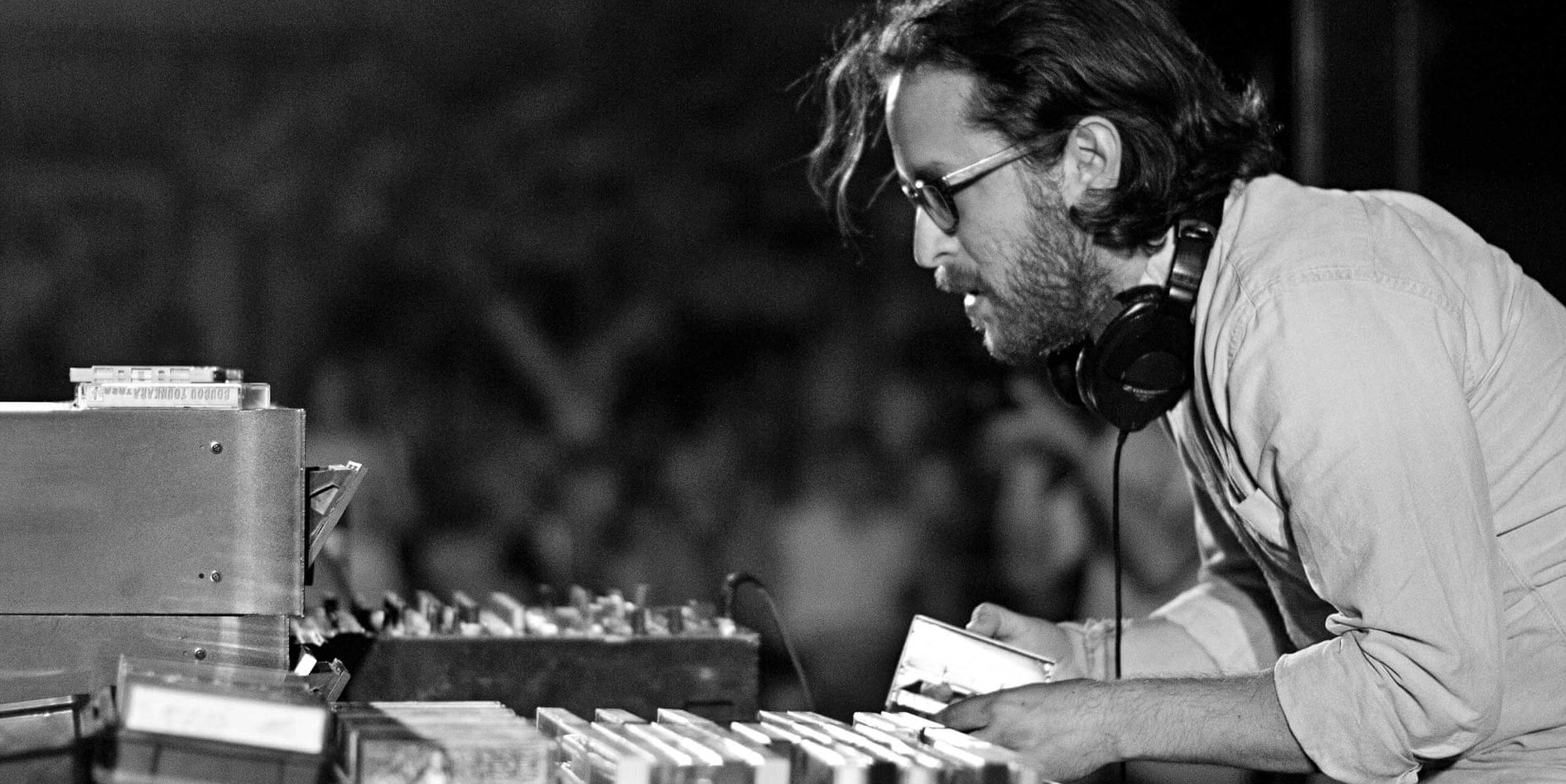 30 November 2018
It's 10 am on a Friday morning when I call Brian Shimkovitz. He answers the phone from California, where it's still Thursday night. I politely inquire how he's doing and what he's upto, and realise with awkward dismay why the interview was originally slated at the ungodly hour of 6 am – from thousands of miles away, I've somehow managed to intrude upon his family gathering for Thanksgiving. He reassures me, that it's as good a time as any and that he's relaxed and done with festivities.
Shimkovitz is the founder and sole operator of the iconic blog turned website and record label Awesome Tapes From Africa. He's based his entire legacy around collecting, well, awesome tapes from Africa; and if nothing else, just the very title of his project should offer clues to his laid back persona.
To really understand what Shimkovitz does and why he does it, we'd have to trace his life back to 2001, when the then-34-year-old was studying ethnomusicology at Indiana University on a Fulbright scholarship. Shimkovitz was already an avid collector of used records, CDs and cassettes, which he bought as and when he could from record stores in Chicago. His musical excavations had inevitably introduced him to African music, "but that was just dipping my toe in it", he says. It was when he finally visited West Africa – specifically Ghana – for his research that he really dove headfirst into this whole other world of music, and discovered the diversity and variety it had to offer.
"The first time I traveled to Ghana was in 2002 and at that time tapes were still the dominant thing in the marketplace. So any music shops and any outdoor street markets and stuff, they would have some people selling music," he said. In a country where, much like India, they have so many different languages and ethnic groups, all making different kinds of music, Shimkovitz discovered the inherent vibrancy and dissimilitude of the music as he immersed himself in the cassette culture. As he continued to collect tapes and explore music, from highlife and indigenous music to African disco and obscure local pop, the inadequacy of academia to translate this vivacity dawned upon him.
Ultimately in 2006, after subsequent trips to Africa, and a year spent living in Ghana, Shimkovitz found himself in Brooklyn with a vast collection of tapes that mirrored the dynamic nature of African music. "I had collected a lot of cassettes on my trips to Africa while doing research. I was also sort of looking for a hobby and at that time, it was fun to do blogs – it was still kind of a new thing. So I just decided to start Awesome Tapes From Africa," he says. "I wanted to show people what African music sounds like in Africa – stuff that you actually hear over there, not just music that record stores here in America sell as world music or whatever. And that was pretty much it."
After that, it was just a matter of digitising and uploading his favourite discoveries, along with unique descriptions of the music that he wrote himself – and Awesome Tapes From Africa was born.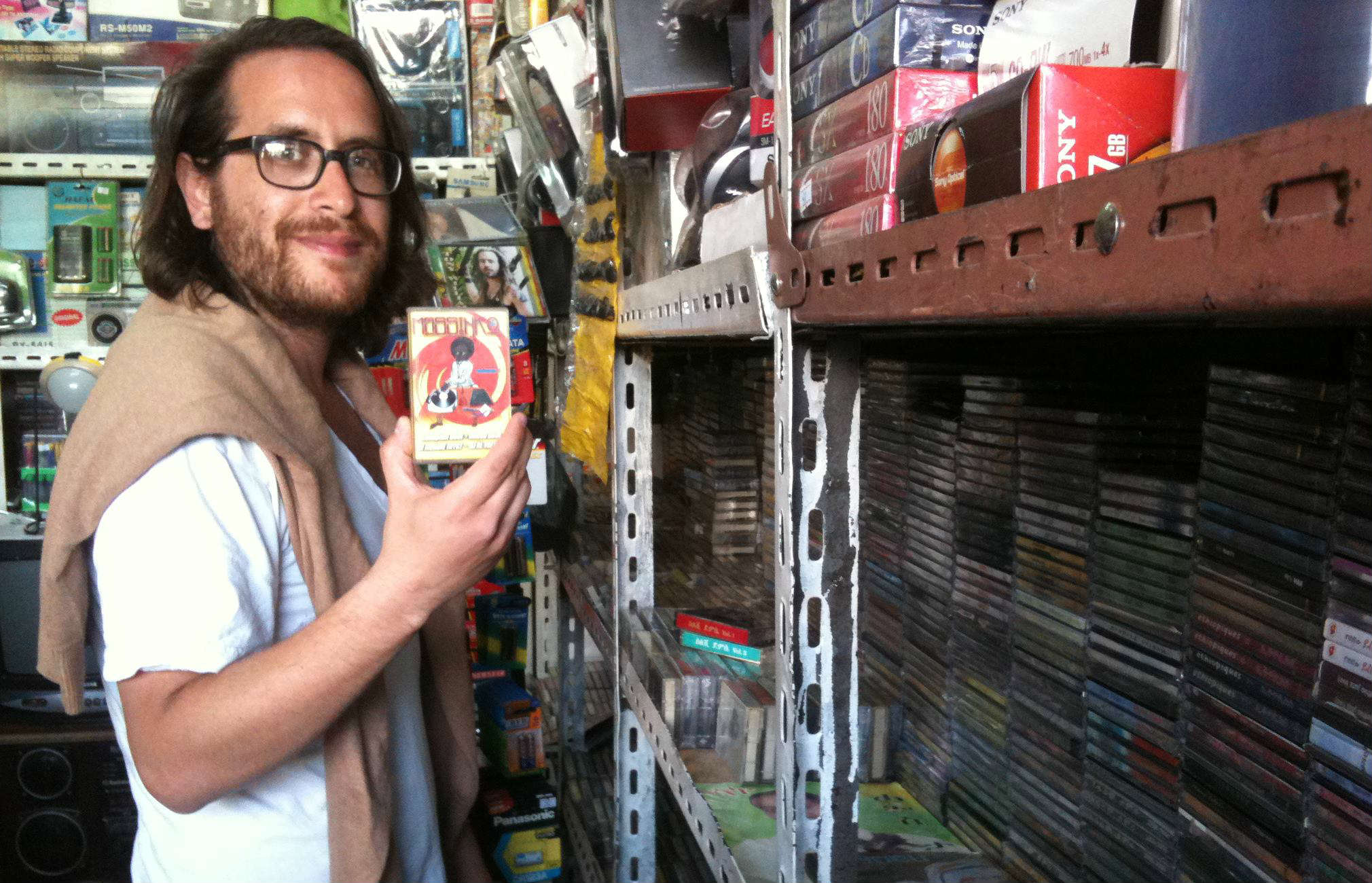 ATFA's audience developed on its own, without any promotion of any kind, and his listeners readily immersed themselves in sounds they had previously heard little of, if at all. Shimkotivz told Irish Times, "I was actually really surprised by how popular the blog became, because I didn't think so many people would be so interested in music that's so different to what they're used to, and in languages they'll probably never learn." But in hindsight, it made complete sense, for as he put it, "the blog evolved parallel to a wider evolution in people's tastes in music".
Before he knew it, the blog was being flooded by messages and inquiries from listeners, all eager to explore what ATFA had to offer. And they weren't passive listeners either – a lot of them even opted to contribute to Shimkovitz's effort, sending him cassettes to help further expand his collection.
"Ever since I started the blog and people found out about it, I've gotten a lot of helping hands from totally random people all over the world," says Shimkovitz. "People hook me up with lots of cool tapes, like their collections sometimes. Recently I got a huge box of tapes from Mauritius and the guy just asked me to pay for the shipping. He sent me like 100 tapes and didn't ask me for any money."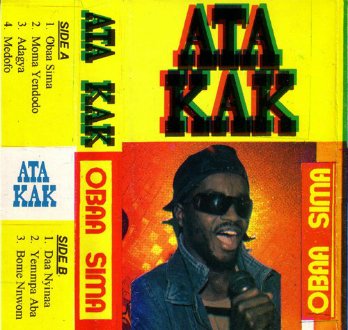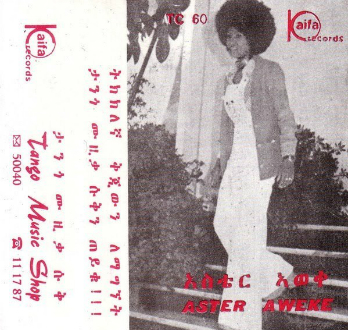 Of course, with the onslaught of technology and online streaming, it has become increasingly difficult for Shimkovitz to find cassettes. Where he earlier used to find tapes across markets in plain sight, he now has to ask around, actively explore places and rely on older people to help him find cassettes. This shift in technology has posed as a significant hurdle to Shimkovitz's endeavours but again, he always manages to find friends, acquaintances or strangers across the globe to help him build his vast collection.
Now, 12 years later, Shimkovitz collection has come to comprise over 5,000 tapes. And ATFA is now a record label, Shimkovitz's alternate identity as a DJ, under which he explores these regional sounds on twin tape decks, and a mini-portal into a whole other world of music.
In spite of the extent to which ATFA has evolved, Shimkovitz's vision for the blog and record label has remained unwavering. "The vision has always been to present music that's surprising to people and to kind of make the artists themselves more opportunities," he says. "So I just continue to keep finding music that reflects what the blog's musical mission has been and to try to release records that make sense for an international audience, yet are still relevant where they come from. I don't want to just focus on foreigners i.e non-Africans and what they idealise as good African music – I want to focus on music that is actually really important and relevant where it comes from and find a way to communicate it to people outside."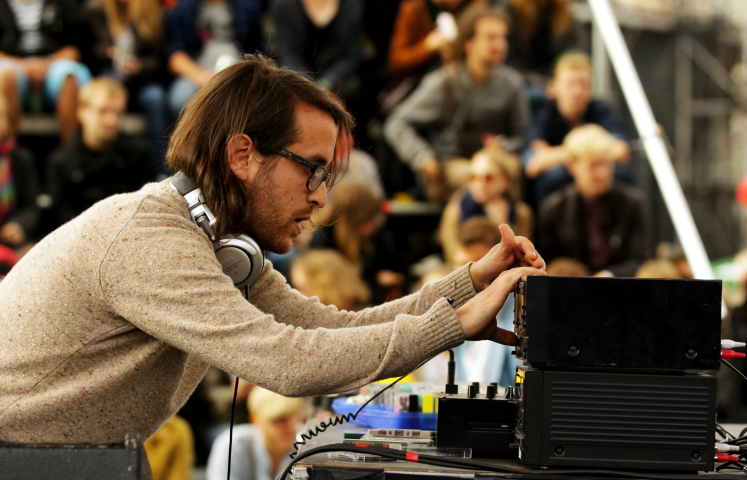 Shimkovitz's ultimate aim, thus, is to take music that is local and broadcast it to the rest of the world. Part of this effort was Shimkovitz's foray into DJing, a decision that was prompted just a few years into establishing the blog. "I never had the idea to do it (DJ). Some people hit me up in Germany and said 'hey, you wanna come out and do a panel discussion?' I said yeah, and they said, 'You wanna DJ?' I told them I never DJed before, but they told me not to worry about it and just do it. I said okay, I'll try. So I tried and I kept on trying," Shimkovitz laughs.
The decision to use tapes to DJ right from the first time came naturally to Shimkovitz, because that's what he'd been dealing with from day one. It was a challenging task that took him a while to master – he initially thought it would never work – but a single look at any of his sets from festivals around the world betrays a mastery of the art. "The music from ATFA is meant to be, in most cases, enjoyed publicly, with a group of people dancing. I think it's a much more interesting way to bring the music out there than to just have it on the website, and a really good way to spread interest in the artists that people don't know about," he says.
And it's true. Awesome Tapes From Africa has helped promote quite a few of the artists, whether its via invigorating DJ sets, through the website or courtesy the record label. But that doesn't shirk criticism or critical glances away from Shimkovitz, whose intentions are often questioned, with respect to his identity as a white, privileged foreigner benefitting from music by African people.
No stranger to the sensitivity of the subject, Shimkovitz thoughtfully responds: "It's a complicated place to be and there's no clear way of looking at it. I think the project comes from a place of deep enthusiasm and reverence for the music and the artists, and the person behind the project is less relevant to me because the project is meant to build up focus on the artists and what music may or may not be easily available to people where they are. My main aim is promoting the music or finding ways to actually create revenues or opportunities for the artists that get featured on the website or the ones that I'm doing deals with to release their records. I feel pretty strongly that the activities of the project in general and the results of the artists' work around the world kind of speaks for itself. And I do respect that some people are turned off by a white guy dealing with African music but I feel like the world's a complicated place and there's a lot of different things going on and it's impossible to restrict the flow of culture and ideas in 2018. More or less." This philosophy is reflected in Shimkovitz's record label, which he started in 2011.
After spending 5 years running the blog primarily as a hobby – until he started DJing, Shimkovitz had a full-time job as a music publicist – Shimkovitz realised that there could be a way to try and get money and opportunities for the artists, by not just offering their music for free on the website, but actually selling it and finding a way to contact them and reproduce or release new music, so they could get money directly. He then partnered up with a music distribution company with a firm disclaimer that all profits would be split 50/50 between him and the artists.
Starting a record label meant Shimkovitz had to spend time seeking artists and building a relationship with them, before getting their music out to people. "Over the years I've been trying to build an audience of like-minded listeners," says Shimkovitz. "Music was also changing so much with regard to the structure of the industry, that it was getting easier and easier for smaller artists to sell records. So the way things have been democratised helps smaller niche artists like the people I work with to find people who want to listen to their music."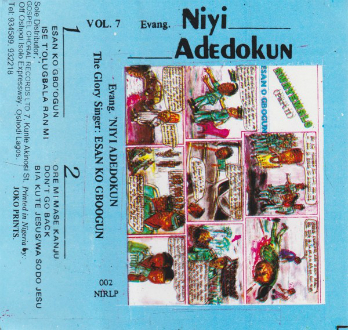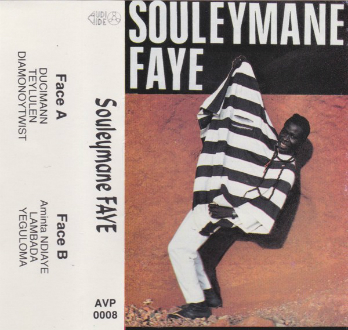 Distribution and selling records was the easier part. The hard part was tracking down the artists in the first place – a task that has taken Shimkovitz weeks, months or even years at a time for a single artist, as in the case of Ata Kak and Penny Penny. Seeking the artists takes up most of Shimkovitz's time, a tedious process that starts with simple Google and social media searches, and often ends up in detective-like scenarios where he's contacting journalists across the world, cold calling on Skype, or even hunting around local grocery stores. "For a long time I was searching for various people and it took years and years, but I feel like in the last 2 years I've had a lot of luck, more than I did previously," says Shimkovitz.
But the entire process still takes him several months, from the time he actually manages to contact the artists to the time they actually come to terms, make a contract and get the actual music out. "They're all long term projects. It takes chunks of time and you really have to focus and try to figure out different problems during the process, like getting the right audio, traversing language or translation difficulties and so on. But it's a very fun labour of love," he quips, and one that usually ends up hosting a bunch of opportunities for the artists themselves, such as bookings, exposure, and, of course, the profits from the sales. Shimkovitz proudly adds that in the past month, ATFA had 4 or 5 artists on tour in places all over the world.
Unlike its namesake, the record label distributes on every possible platform, from vinyl to online streaming. In this day and age, there are listeners in every nook and cranny in the world, regardless of the format, and Shimkovitz aspires to reach out to as many people as possible. But he fails to deny the charm and appeal of formats like cassettes, claiming that digital listening and streaming have encouraged a more superficial style of listening, owing to shorter attention spans and an ease of access – "you know, you can flip around". He explains: "You know, with cassettes for example, you have to fast forward, you have to rewind, you can't flip around, you can't change the tracks very quickly, you can't change from artist to artist so quickly. Back in the day, of course, you had to buy each cassette, each CD or each record, and you couldn't just buy ten at a time. But like with Spotify, YouTube, and so on, you could just listen to as much music as you want. Therefore, maybe you don't listen so closely, maybe you don't cherish it so much."
For this reason – which is one of many – Shimkovitz actively continues to look for and collect tapes. At the end of the day, he identifies himself primarily as someone who enjoys listening to all kinds of music, and collecting it. That's also something he plans to do on his upcoming trip to India, which will see him perform one of his fabled sets at Bangalore's Echoes of Earth Festival this weekend, as well as shows in New Delhi and Mumbai in the following days.
"I am so stoked to play in India for the first time, so I'm going to try to play lots of surprising music and things that are hopefully welcoming to a totally different set of ears than I'm used to playing for," he quips. "I'm going to try to play stuff that hopefully people that don't know African music can grab on to; a set that starts at one place and ends in another place, and hopefully it can bring a lot of people along."
Words: Satvika Kundu
Banner + Thumb Image: Jaime Massieu; Inline Images: Awesome Tapes From Africa; Album Artwork: Original Cassette Artwork via ATFA
Tags
Join Our Mailing List