Tom Trago: Breathing Music Into Life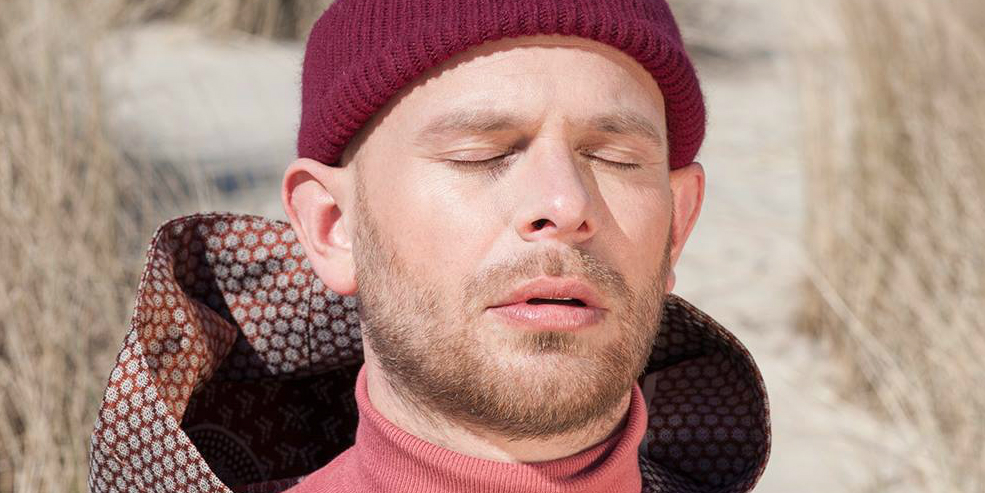 12 September 2018
Bappi Lahiri's gilded, gaudy charm isn't strictly limited to India. His affluence spreads as far as the glint of his gold chains, and it found its way across channels and continents; all the way to the Netherlands, where it landed in the music collection of a then-budding young Dutch artist.
Back then, before he'd found his signature sound, Tom Trago was listening to a lot of soul and disco, especially from the early 70s, which Bappi Lahri pretty much defined in India – most people hadn't discovered Charanjit Singh yet. Tom always had an insatiable greed for collecting records and exploring music from across the globe. You can see it in the worldly influences in his discography, which reveals a distinct fondness for percussive and jazz sounds from Africa and South America.
The Dutch DJ and producer, who's often referred to as a pillar in the underground Dutch scene, inadvertently launched his career when he was a child. Intrigued by his parents' far-ranging, offbeat collection of records, he entertained himself by making his own home-made radio shows. This musical legacy continued as a teenage Tom sank into an inviting sinkhole of skateboarding and hip-hop. He even gave graffiti art a shot but ultimately, when he was 15, he made up his mind and bought his first turntable.
It'd be unfair to say Tom decided to delve into music as a career, or to call it a choice. As Tom is quoted saying in his extensively-quoted artist bio, "I couldn't imagine life without music. I feel this physical need to make music every day. It's like my body needs it as much as it needs food, water or sunshine."
You might question such an intense statement. But then you don't really know Tom, do you?
Read about Tom or, if you're as lucky as me, talk to him, and you'll realise there is nothing hyperbolical or exaggerated about his statement. Tom's life revolves solely around music, whether he's DJing, producing, performing live shows, managing his record label or artist agency Voyage Direct and Voyage Select, or just breathing.
"When I go to the cabin, the first thing I think is music. And when I go to sleep, the last thing I was thinking was music. Only when I eat I don't do music," he tells me over Skype, as we have a chat about his career, his latest album 'Bergen' and his upcoming India tour.
Though Tom is internationally recognised for making contemporary house rhythms like 'Use Me Again' and his debut 'Live With The BBQ' he strays from his trademark style in 'Bergen', which exposes an introverted, esoteric side to the producer. The LP is a preview of what can be expected from Tom in the future, who's no longer confining himself to making dance-able tracks or catering to the club crowd. "I think dance music is just a little part of all the music that's around," he says, "It's interesting to also work with music that's not necessarily produced for the dance floor."
This foray into music other than dance and a deep yearning to produce music for films and theatre runs parallel with his move from Amsterdam to the coastal town Bergen an Zee. Amsterdam undoubtedly played a pivotal role in Tom's life and career. This was the city he was born in and grew up in, where he spent years eking out tunes in small coffee shops before he was discovered. It was on the canal where Tom and his friends took over an abandoned newspaper building and converted it into a creative space, before the Volkshotel took over. From his close-knit relationship with the iconic club Trouw to impactful trips to the Rush Hour record store and developing a thriving music community via his record label and artist agency, everything centred around Amsterdam.
"I think the freedom that Amsterdam has, had a lot of impact in my life. I really think everybody should live as freely as possible. That's something that has always been really important to me. It's just a shame if you have too many rules and too many borders that you cannot cross," he says.
However, living in a big city, especially one as vibrant and popular as Amsterdam, can take a toll. Tom realised the city was taking too much of him, and moved to Bergen to focus on his own energy and the people around him. It was for the same reason that he isolated himself in a cabin in the forest while recording 'Bergen' and his 2013 release 'The Light Fantastic'.
"I think it always works really well to minimise input and to really dedicate a certain time to one project," he says. "You're doing an interview here, you go to the shop there and you take care of your daughter here – it's like without knowing, your entire week is gone already."
The cabin in the middle of the forest offered solitude, but it was during long walks to the beach where Tom really found peace and solace. He spent most of his time walking through the forest or the sand dunes on the beach listening to ambient music (which he compiled into a mix for The Vinyl Factory, below) to clear his mind. And finally, when he was at peace and not in a headspace where he was making judgements about music, he'd listen to his demos. Usually, by the time he reached back home, he'd already know exactly what to change.
Of course, it isn't so much about the physical space when it comes to doing anything as it is about the state of mind. But Tom does have a point – "I think the place you're in, your surroundings, they have a very big impact on you and how you do things. You can make music all over the world but it has to have a certain zen vibe going on there, you know, to really not be distracted with other things on your mind," he says, before he pauses the interview to receive a delivery; it's his passport, now ready with the visa for India.
It's easy to see why Tom would want to avoid distraction – he's a busyman. At the moment, apart from the ongoing process of production, developing his skills, touring and playing at events and festivals, Tom is producing for other artists, making music for film and theatre, collecting music and bringing together artists for Voyage Direct and Voyage Select, and contributing the the ever-evolving music scene in Amsterdam. He also recently designed a curriculum for the newly introduced electronic music programme at Conservatorium van Amsterdam.
This 3-city tour of India won't be Tom's first trip to India, though it's the first time he's playing here. He visited Kerala a few years ago and spent three weeks doing yoga, getting Ayurvedic massages and recording music with local musicians. He also plans on doing the latter this time round, in keeping with his tradition of recording with artists and taking the music back from wherever he visits.
This time, however, his focus seems elsewhere. "I am a big fan of Indian food. I'm planning on gaining a few kilos of extra weight – I will just be eating, eating, eating," he laughs.
Words: Satvika Kundu
---
Tags
Join Our Mailing List