Boxout Soundsystem, MC Soopy & Shama Anwar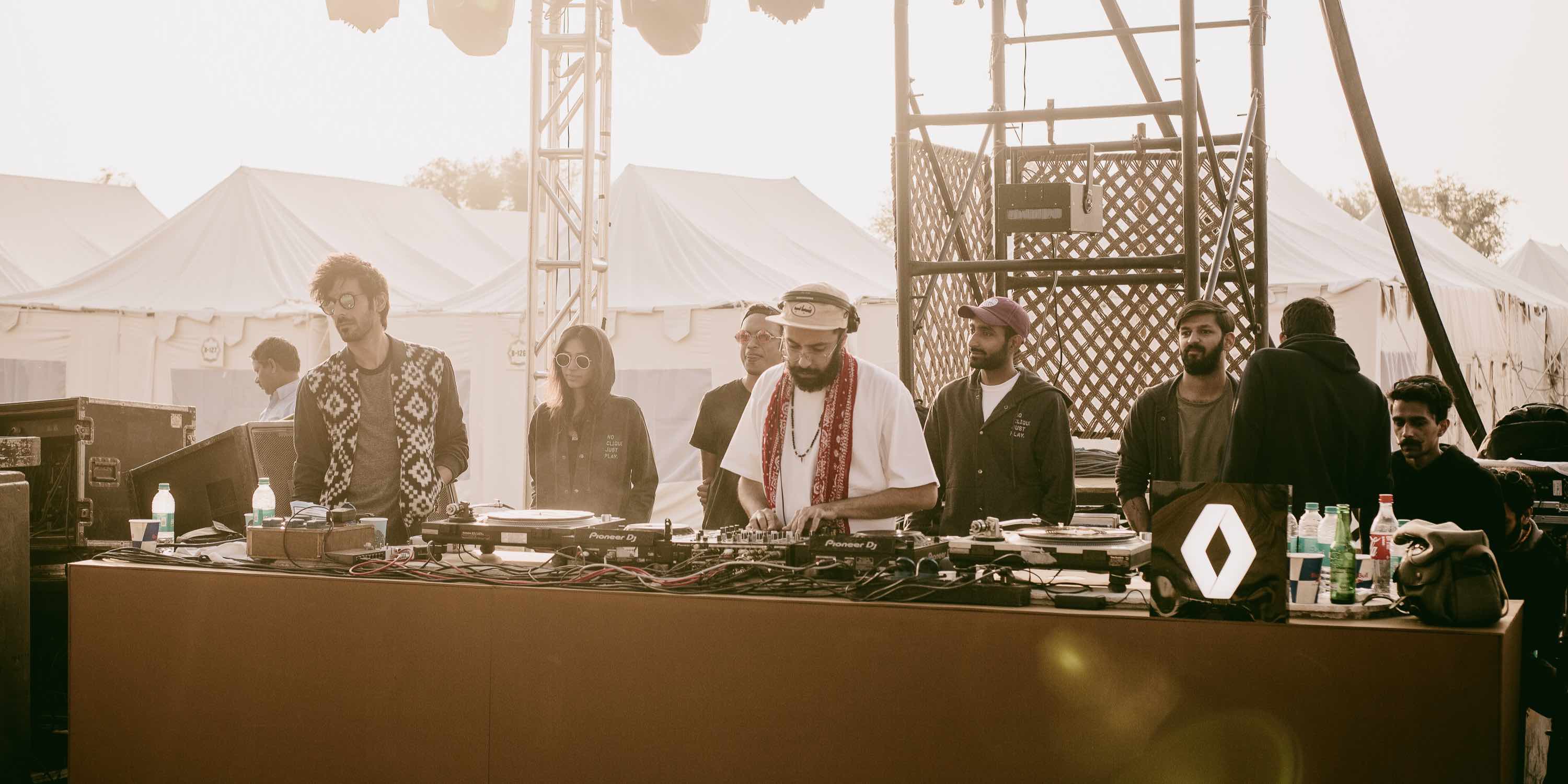 Shama Anwar
An East London native, DJ and party-starter, Shama Anwar is known for her sweeping and eclectic take on hip-hop, a result of her upbringing among different cultures, ethnicities and sounds. Shama comfortably juggles between both old and new school hip-hop, future beats, low-slung R&B, booty-shaking trap music and more.
Artists
It's a resolute, take-no-prisoners approach that guides the group of selectors who make up Boxout Soundystem, unquestionably the result of years spent digging the deep crates to find and champion the sounds of the true underground.
Comprising boxout.fm co-founders DJ MoCity and Dualist Inquiry, in addition to the New Delhi community radio station's innermost crew-slash-resident DJs - MadStarBase, Abhi Meer and new entrant Manaalina - Boxout Soundsytem offers a refined, 360-degree take on music in all its forms. It's only routine to expect an extra-rich palette, from dubby electronics to experimental hip-hop to blistering electro and much in between. Each DJ in the crew brings with them years of experience both behind the decks and in front of the music, setting the stage for the ultimate takeover in any setting.
MC Soopy is the alter ego and stage name of New Delhi native Siddhant Roop Rai. As an MC , MC Soopy adds an element of surprise and break neck energy to DJ sets of any genre across the country. A combination of improvised grime infused rapping, high energy hyping and an overall mic prowess, enables MC Soopy to add a fresh sense of dynamism into the new and bourgeoning wave of underground music in India. As a DJ, MC Soopy traverses the sounds of hip hop, soul, trap, house, disco, italo and techno.
Tags
Join Our Mailing List