Watch: 'Shaktimaan' By Seedhe Maut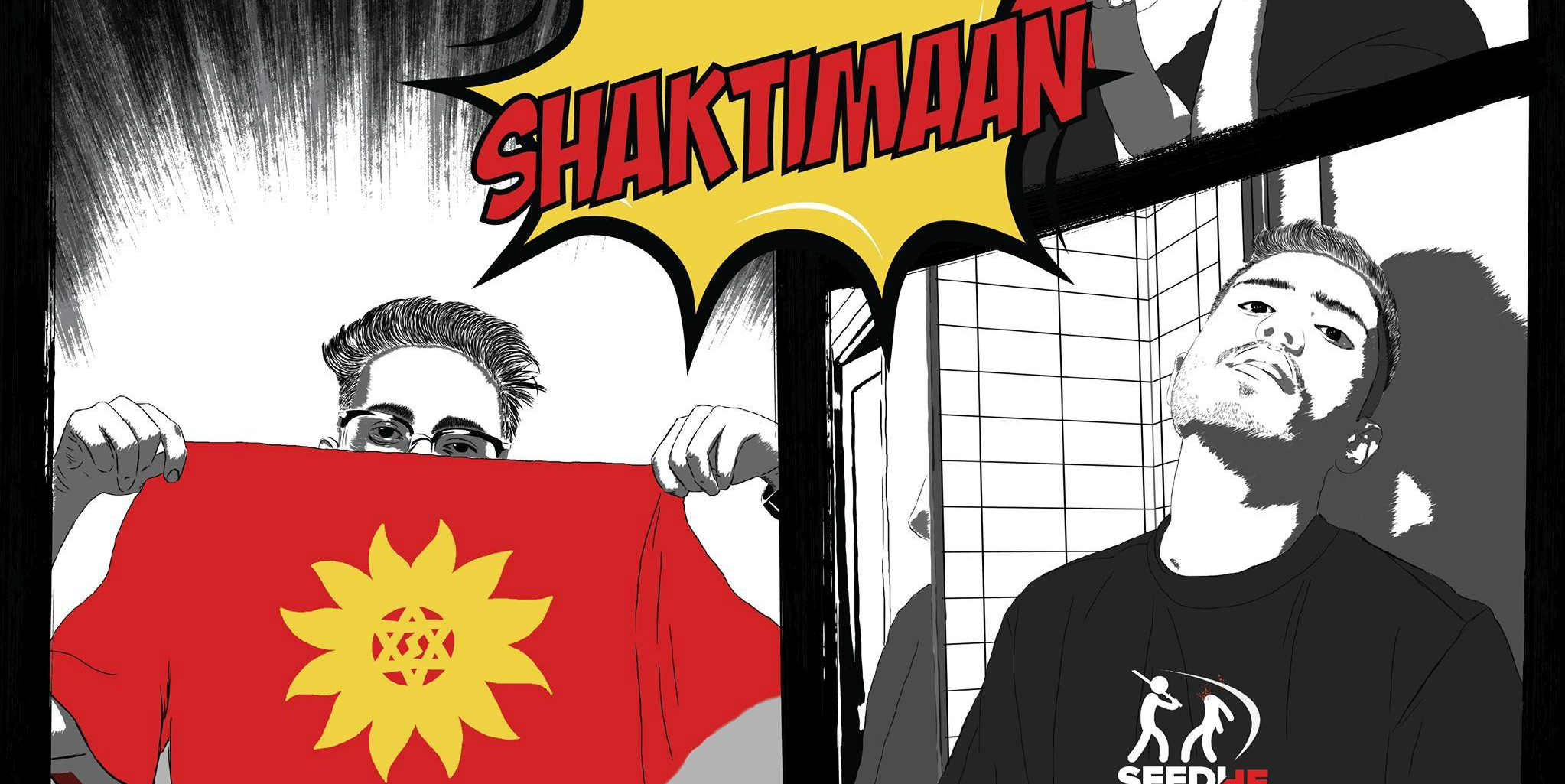 31 August 2018
You'd be hard-pressed to find someone who grew up in India in the 90s and doesn't remember homegrown superhero Shaktimaan spinning off to fight evil and corruption. Shaktimaan was India's answer to Superman, except that instead of belonging to an alien species, the TV series was about a common man (actually) named 'Pandit Gangadhar Vidyadhar Mayadhar Omkarnath Shastri' who attains superhuman strength through meditation and attaining control over the elements of life.
Hip-hop duo Seedhe Maut don't wear a questionable red costume, nor do they possess Shaktimaan's intriguing spinning ability or superhuman strength. What they do have, however, is the innate power of hip-hop and rap.
'Shaktimaan' is the titular track from Seedhe Maut's upcoming debut album due out on Azadi Records. Taking inspiration from the cult superhero, the song is a fervent manifesto expressing the frustrations and, inversely, the power of the common man.
The duo's pugnacious delivery and their razor sharp, intrepid rhymes for 'Shaktimaan' are backed up with production by Sez On The Beat, whose beats continue to be the force behind most notable hip-hop releases.
Accompanying the single is an appropriate video directed by CanFuse, which depicts a demotivated bank employee reeling under the tyranny of an abusive boss.
Watch the video below:
You can follow Seedhe Maut on Facebook or Bandcamp for further updates, and track new releases by Azadi Records here.
Image Credits: Album Artwork
Tags
Join Our Mailing List