Galaxian In India For 2-City Tour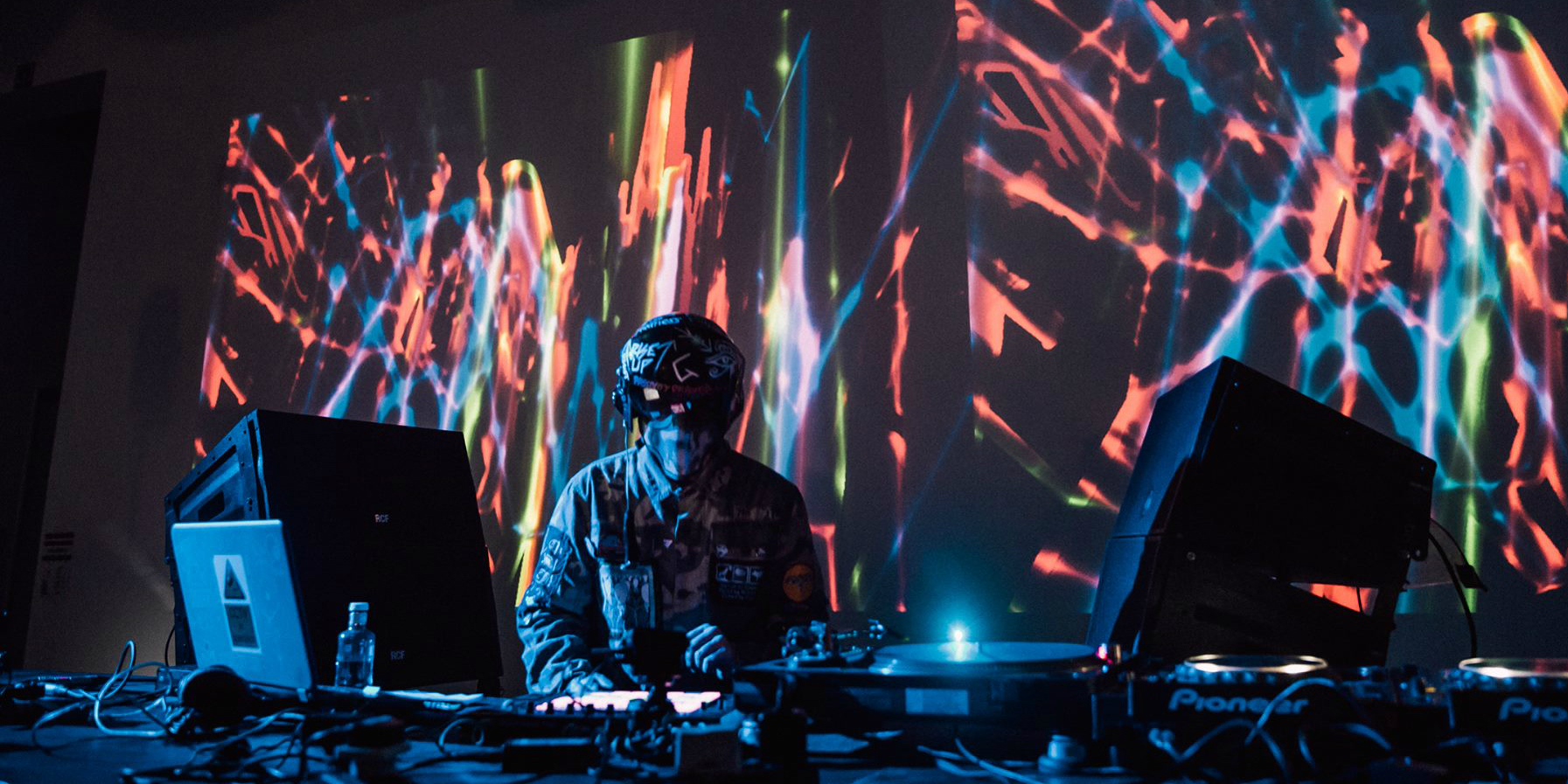 29 August 2018
Glasgow-based DJ and producer Galaxian is kickstarting his 2-city tour of India this week.
Galaxian doesn't use the term anarchy lightly. His philosophical and anarchistic beliefs are embodied in his flavoured and largely undefinable electro sets. Equally important, they scream from the unorthodox outfit that he wears for every performance: a military suit, mask and a customised pilot helmet with the words "Passivity Distortion Unit" emblazoned across it.
His music is as elusive as his presence – a jarring, idiosyncratic and dystopian symbiosis of intricate percussion, organic textures and hallucinatory ambiences. Mark Kastner, the man behind the mask, channels his subversive vision – one of resistance, of course – with his evocative genre bending sets; what he defines as "cinematic vistas twisting into militant ground electronics".
Stagnancy or confining within conventions isn't Galaxian's cup of tea. And his releases on labels such as Helena Hauff's Return to Disorder imprint, Last Known Trajectory, Shipwrec and Lower Parts have cemented his uncompromising approach to music.
Listen to Galaxian's Boiler Room set below. You can follow him on Facebook for further details.
Tour Details:
31 Aug – Drop, Mumbai
6 Sep – Auro Kitchen & Bar, New Delhi
Tags
Join Our Mailing List