Re:Translate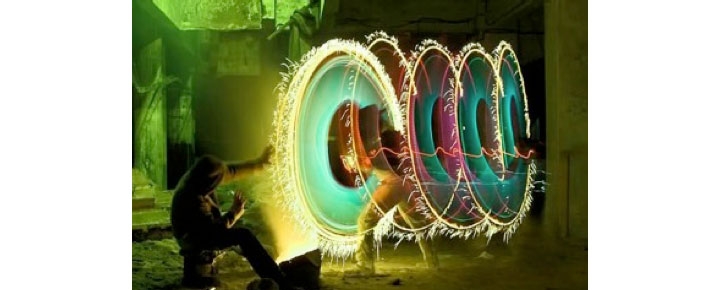 14 November 2011
Tomorrow (Tuesday 15 November) Hauz Khas village hosts the launch of an exciting series of events that introduces a contemporary take on cultural festivals in India. Re:Translate is an innovative project that offers a platform for young Indians to celebrate cultural festivals with media and rituals that are closer to their own subculture, but in the spirit of greater Indian culture.
The first instalment of Re:Translate has taken inspiration from Diwali; the festival of light. Several artists and performers from a diverse range of media disciplines are showcasing their work on Tuesday, 15 November 2011 for Re:Translate 01.
Curated by BLOT and supported by the Red Bull Music Academy, this program brings together leading artists from the creative scene, including BLOT, Guru Jayalakshmi Eshwar, Nucleya, Sattyananda (Audio Aashram), Turmeric Design and more. The programme will take place over one evening in Hauz Khas Village with multiple locations and experiences mapped out on the schedule, culminating in a live cinema performance by New Culture Mash Up.
The programming focuses on expressions of Indian mythology and culture through the juxtaposition of old and new forms of creative disciplines.
Full schedule can be viewed below:
Architecture and Projections By: BLOT
Video Projection Mapping is an exciting new projection technique that can turn almost any surface into a dynamic video display. Specialized software is used to warp and mask the projected image to make it fit perfectly on an irregularly shaped screen. A building/structure in Hauz Khaz Village is intended to be chosen for mapping, content will be themed around the festival of lights and specially created for this project.
Venue: Public Space
Time: 6:30pm onwards
Lightwriting Exhibition By: BLOT / Turmeric Design
Light writing is an emerging form of stop motion animation wherein still images captured using the technique known as light painting or light drawing are put in sequence thereby creating the optical illusion of movement for the viewer.
Venue: Flipside Cafe
Time: 7:00pm
Dance, Movement & Technology By: Jayalakshmi Eshwar / Sattyananda / BLOT
Bharatnatyam performance themed and based on an interpretation of the festival of lights cut to originally produced electronic music and overlaid with live classical music.
Venue: Whats Up Bharat Gallery - Cafe
Time: 8:00 - 9:00pm
Food & Light By : The Grey Garden Supper Club Venue
Venue: The Grey Garden (Reservations Required)
Time: 9:00pm onwards

New Culture Mash Up By: BLOT + Nucleya
This performance slices and recomposes Bollywood cinema with electronic music overlays and VJ style AV techniques with the intent of creating a new form of Indian cinematic experience.
Venue: Whats Up Bharat Gallery - Cafe tbc
Time: 10:30pm onwards
Tags
Join Our Mailing List