Superheavy Unveil New Single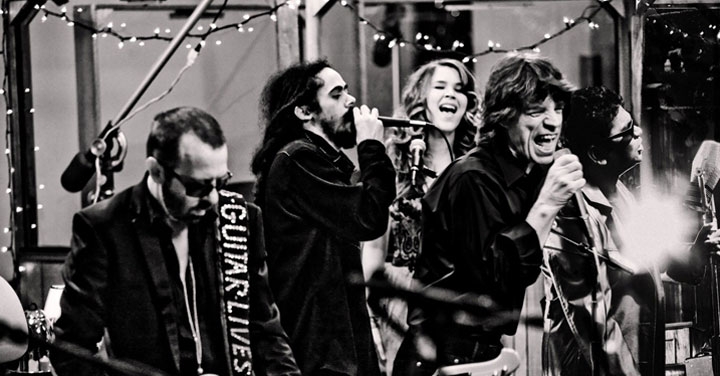 International supergroup featuring Mick Jagger, A.R Rahman, Joss Stone, Damian Marley and Eurythmics founder Dave Stewart have finally unveiled music from their new project and to our surprise, their debut single is a straight up reggae track called 'Miracle Worker'.
The track is available on iTunes and fans in India can now download the track here
An official release states that the album will be released on 19th September and is co-produced by Jagger and Stewart.
Recording in various studios around the world - France, Cyprus, Miami, India - the majority of the tracks were laid down over three weeks in Los Angeles earlier this year and the quintet wrote 22 songs in their first six days together. The term "SuperHeavy" was inspired by Muhammad Ali.
Jagger and Stewart have already worked together on the 2004 soundtrack to the film "Alfie," and Stewart produced Stone's last album. Both wanted to bring in a Jamaican musician and this is where Damian Marley entered the picture with his rhythm section, bassist and composer Shiah Coore and drummer Courtney Diedrick. They met Rahman while recording in Los Angeles.
According to the band's bio, SuperHeavy came together after Jagger and Stewart wondered what a band of musicians from different genres would sound like. Jagger had his doubts it would come together.
One of the first tracks on the album is Jagger singing in Urdu. He takes a lead on Rahman's song "Satyameva Jayate," which translates to "the truth alone triumphs."
Click here to keep up to date with SuperHeavy news and for a sneak peak at what's to come watch the guys in action below:
SuperHeavy debut album released 19th September. Pre-order your copy here
Tags
Join Our Mailing List