Design Fabric Announces Fourth Edition Of WIP Sessions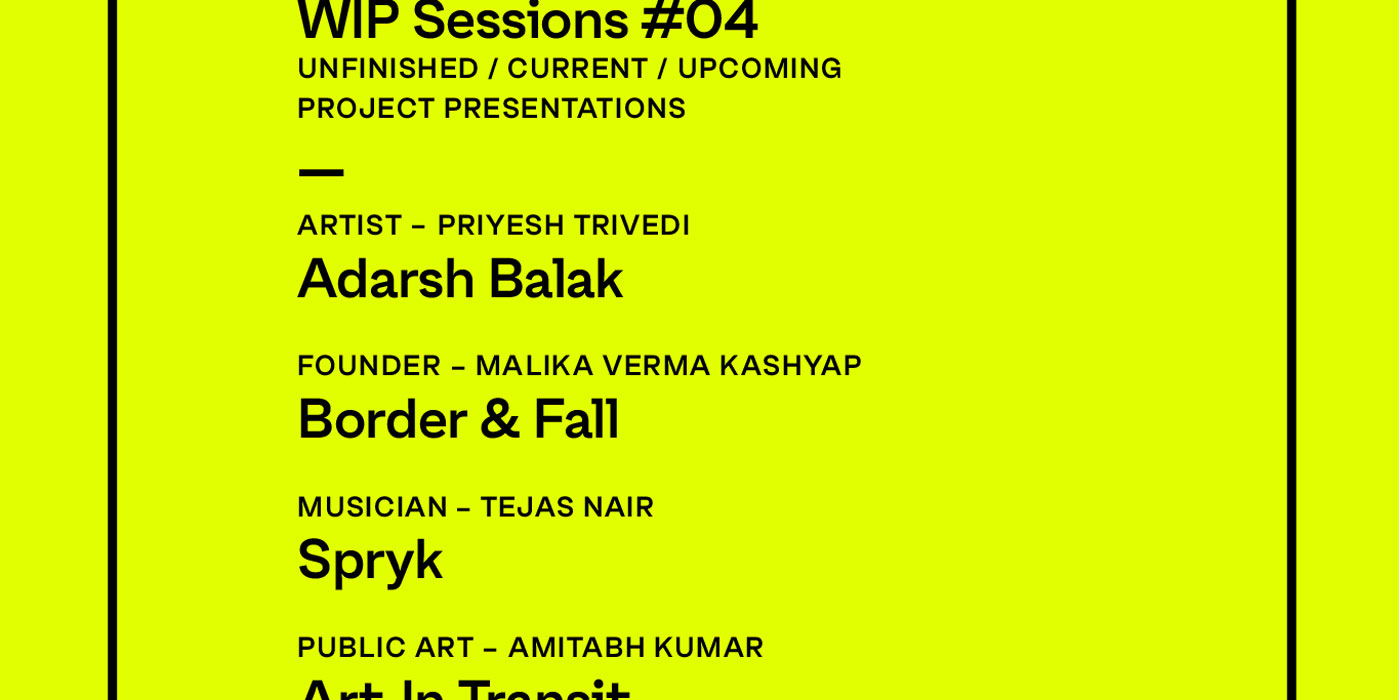 17 November 2017
After 3 successful editions of WIP sessions, Mumbai-based publication Design Fabric have announced details for its latest event. WIP Sessions invites artists and designers to talk about their unfinished, current and upcoming projects in an intimate setting.
Taking place on 22 November above the Habitat in Khar, Mumbai, the event will feature acclaimed visual artist Priyesh Trivedi whose series Adarsh Balak is nationally renowned; future-facing producer Tejas Nair aka Spryk will give a talk about the transition between being a classical percussionist to designing modern music; Border & Fall founder Malika Verma Kashyap will speak on and premiere 'The Sari Series' - a cultural film documentation of India's regional sari drapes. Lastly, Amitabh Kumar will be tracing the evolution of the Art in Transit project.
Design Fabric is a Mumbai-based arts and design publication that launched in February earlier this year. They collaborate with artists and designers to produce stories on various themes and host exhibits and workshops.
Tickets for the WIP Sessions #4 can be bought here.
Follow Design Fabric on Facebook to stay up-to-date with their events and check out their work here.
+
Details:
22 November 2017: Above The Habitat, Khar, Mumbai
Tags
Join Our Mailing List