Akshu Packs Acid, Breakbeat, Dub & More On New EP 'Brace For Impact'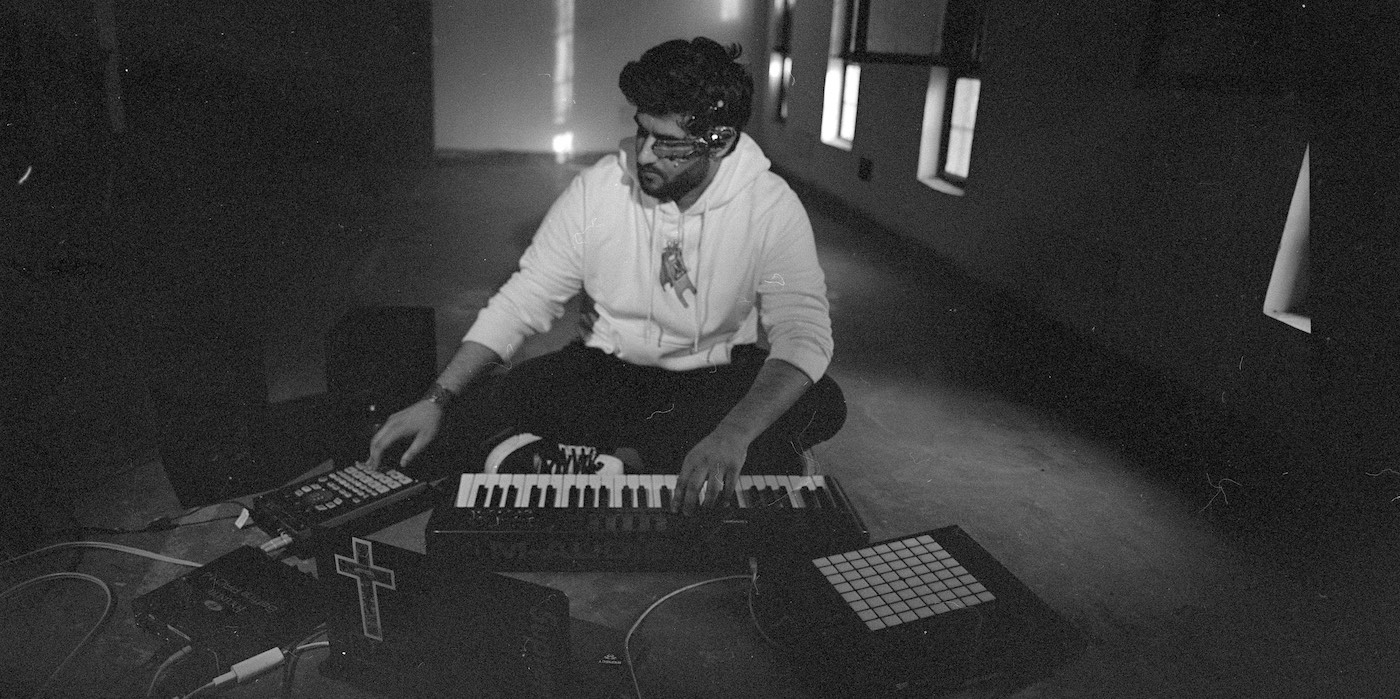 19 August 2022
Jammu and Kashmir-born and raised musician Akshay Sharma aka Akshu recently released the EP 'Brace For Impact', presenting it as "the first-ever Acid, Breakbeat, Ambient, Dnb, Lo-fi, Jungle laced tunes out of J&K". Previously a producer known more for flipping Indian samples for hip-hop tracks and as a radio host on boxout.fm, Akshu reinvents himself with the dance EP, consolidating a variety of influences over just 4 tracks.
The opener 'Digital Audio Fantasy' begins things slower, featuring melodic acid house that reflects the musical legacy of Charanjit Singh with an added ambient touch before the rest of the EP plunges into the frenzy of breakbeats. The DJ and producer offers a fresh light-hearted take on the latter, supplementing the breakneck rhythms with playful subdued basslines on the standout 'Cranium Cleanse' and grittily delayed vocal samples on 'Duht-E' as he takes pages out of dub music, before the more puristical offering of jungle on the closer 'The Rush'.
Listen to 'Brace For Impact' below and follow Akshu for more information.
Tags
Join Our Mailing List