Komorebi & Curtain Blue Are Joined By OAFF & Okedo On EP 'Birds And Bees'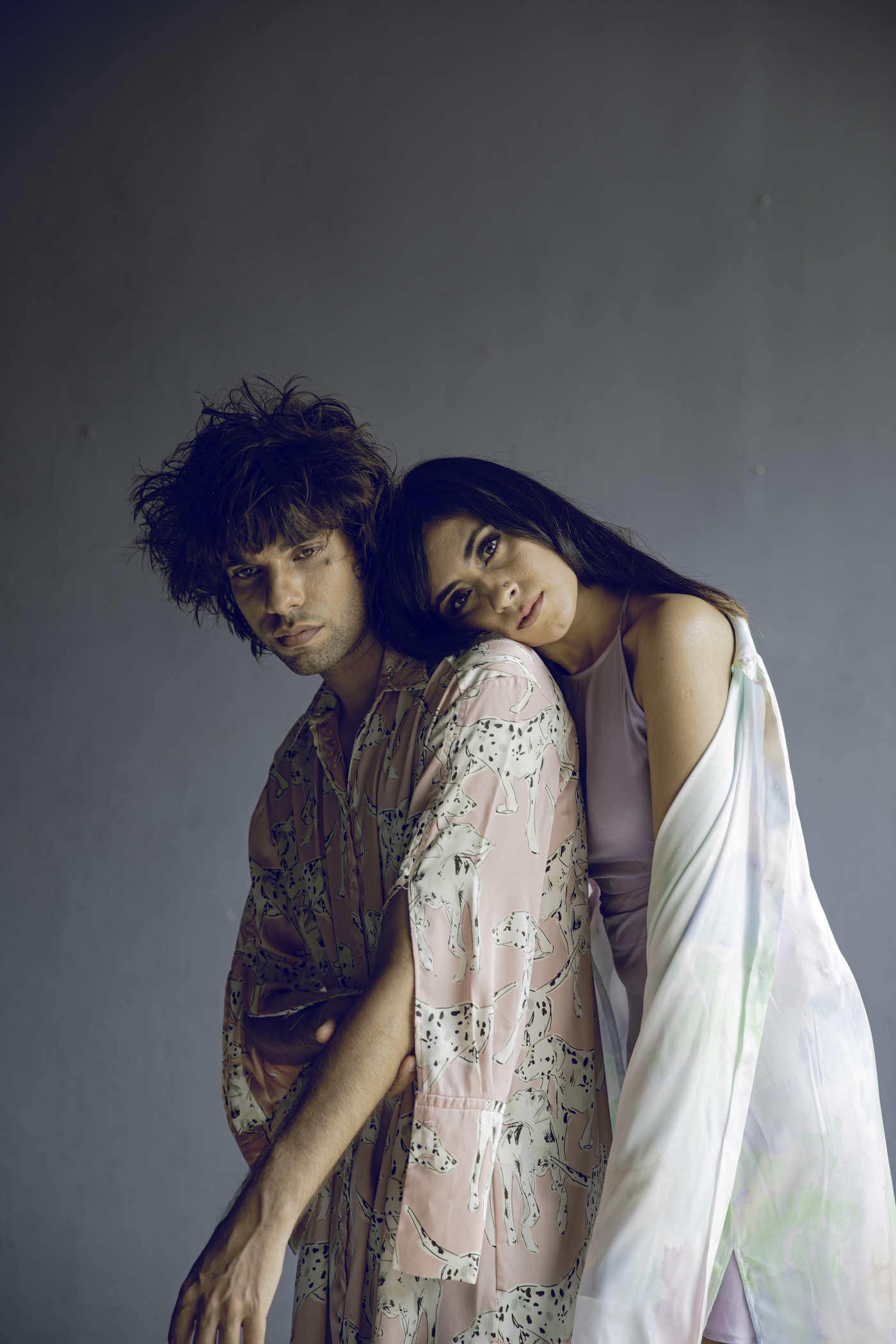 15 March 2022
New Delhi artists Tarana Marwaha aka Komorebi and Abishek Bhatia aka Curtain Blue just released their collaborative EP 'Birds And Bees'.
Partnering once again since their 2020 single 'Green Tea', the pair overtly and contrastingly shift from meticulously layered to simpler analogue-sounding synths whose rhythms and hooks provide the defining energy of the title track. The kitsch lyrics and tabla-led break attempt to add a more contemporary dynamic to the work but end up taking away from the lustre of the production's creative use of voice as an instrument or as a component driving the intensity of the groove to exciting levels. It also does little to help Kabeer Kathpalia aka OAFF's remix of the track, which presents an instantly impressive and immersive soundscape but hardly feels in needing of the song's hooks.
Though being the title track, 'Birds And Bees' would have provided an entirely incomplete impression of the EP as the other original number on the 4-track release (which includes 2 remixes), Komorebi's solo number 'I'll Be Your Someone', stands in stark stylistic contrast. While still basing itself on analog synth sounds, the song doesn't shy away from being strictly honest to its post-2000s electronica influenced alternative pop-rock influences. Singing about "the instability of relationships and chronic dissatisfaction that comes with having Borderline Personality Disorder", 'I'll Be Your Someone' also features Komorebi's most authentic and polished work as a songwriter, which gets further recontextualised on Okedo's more laidback remix of the same.
Listen to the EP below and head to the artist profile of Komorebi and Curtain Blue.
Image by Puru Mehta
Tags
Join Our Mailing List