Teerath Majumder & Sabrin Kriti's 'Mouno Shonchar' Reimagines Bengali Classics By Rabindranath Tagore & More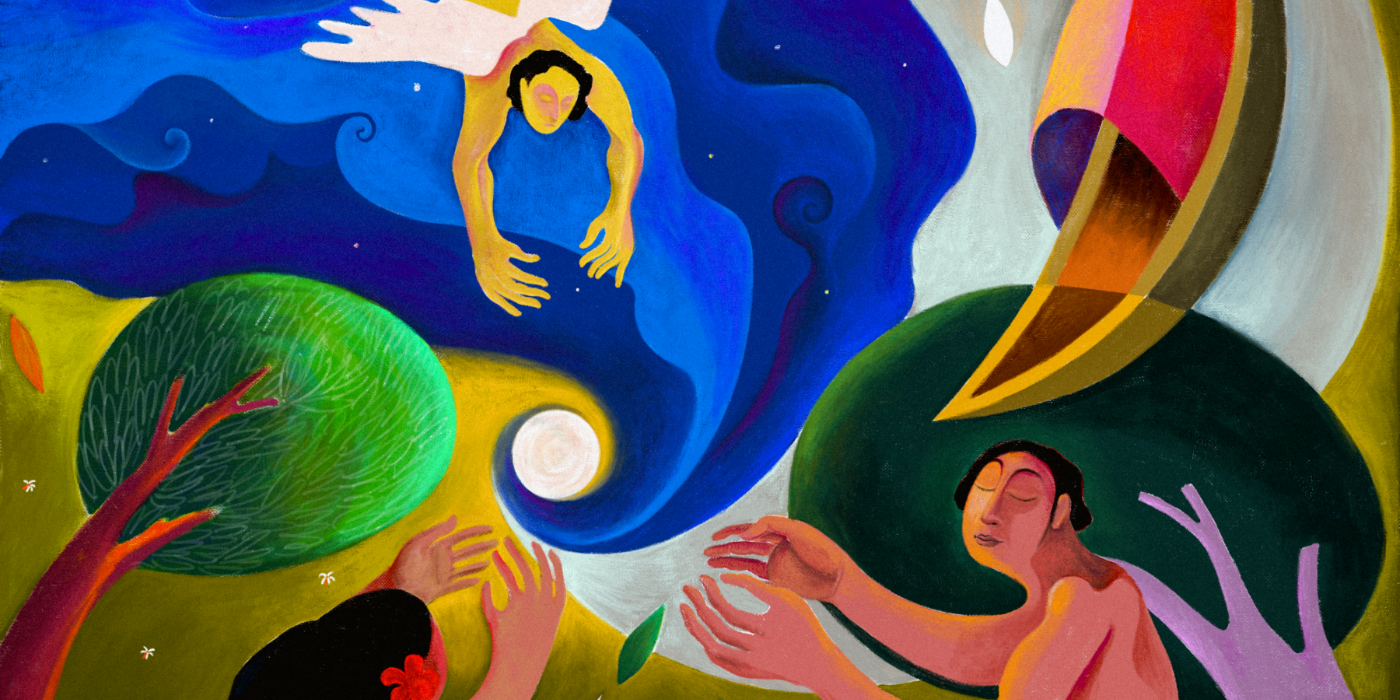 23 December 2021
The compositions of yesteryear greats like Rabindranath Tagore and Atul Prasad Sen receive a uniquely contemporary treatment with the 'Mouno Shochar' EP, produced by Bangladeshi artist and PhD scholar Teerath Majumder.
Three years in the making, the producer teams up with artists from his native Bangladesh and beyond to breathe new life into the traditional Bangla compositions. With vocalist and fellow PhD scholar Sabrin Kriti lending her vox, kamancheh instrumentalist Niloufar Shiri from Iran and Palestine's Jiryis Ballan on buzuq lend a distinctly globalized flavour to the six-song collection.
"Both [Sabrin and I] have had the good fortune of growing up with the rich and diverse musical traditions of Bengal", said Majumder, adding how the EP began with Kriti recording several of the songs she had learned over the years without any instrumental accompaniment. "We analyzed the words and the melodies to better understand their significance and the ambiance we needed to create. Then I began designing the electronic sounds, recording the instruments, and putting the pieces together."
Majumder deftly blends his Indian classical training with his prolific sensibilities as an electronic producer and sound designer, carrying the tracks from their cinematic outros to orchestral turns and cacophonic swells. The EP's highlights comes with the sweeping highs of the propulsive 'Bipul Torongo' and the understated washes of meditative synth and tender kamancheh lines of 'Ami Badhinu'.
With the release, the Karkhana Collective member adds another feather in the cap of the Dhaka-based collective known for bringing together artists to engage with sound critically and help explore issues of identity and inclusivity in Bangladesh's electronic music scene.
Check out the EP below and head here to download the tracks, and follow Teerath Majumder to stay updated with future releases.
Tags
Join Our Mailing List