Releases Of The Week: Seedhe Maut, Water & Rum, Rudoh & More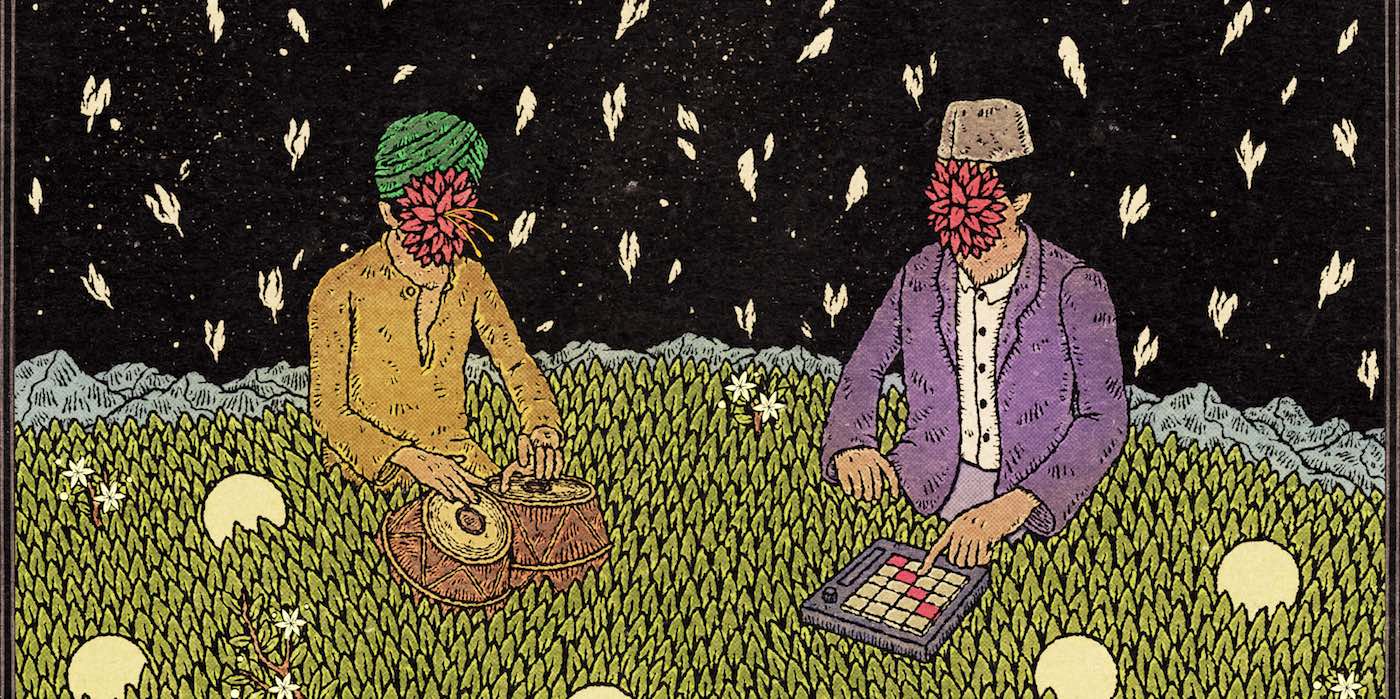 4 February 2021
With 'Releases Of The Week', Wild City handpicks and highlights our favourite new music from the previous week by artists from South Asia and its diaspora. If you'd like us to listen to your music, send the relevant info to music@thewildcity.com.
'No Enema' By Seedhe Maut x Foreign Beggars x Sez On The Beat
The triple threat feature on 'No Enema' not only brings back the tag team of Seedhe Maut and Sez On The Beat, but also creates the more surprisingly impressive blend of the latter with UK hip-hop group Foreign Beggars. The track, recorded between a 10-day period by the artists and marks the last appearance of Foreign Beggars member Metropolis before his unfortunate demise, grows in its intensity with each verse, reaching apex as Foreign Beggars' ad-libs fill the spaces of Seedhe Maut's verses before their own pay-off last verse.
'Care Package, Vol. 1' By Maddeof
Mumbai-based DJ and producer Udai Sharma aka Maddeof jumped onto our radar with his collaboration with Pixl. on 'House & Stuff', in which the pair focused on the staple elements of modern dance music without becoming a kitschy pastiche. Their individual outputs bare the same qualities. On his latest 3-track EP, Sharma starts of with a strong focus on the fun before turning moodier and more abstract, ending up at the delightfully disjointed 'Duct Tape' to culminate with a musical psychedelic high.
'Vinland In Space' By Rudoh
After being one of the leading figures of Pakistan's electronic music scene, Bilal Khan aka Rudoh has launched his new label Jugaar Records, in collaboration with promoter Sameer Arshad. Launching the imprint, the electronic producer has released an upbeat, almost celebratory, electronica EP 'Vinland In Space'. The 5-track release deals in playful timbres, tethering itself with breaks as it edges towards choas and tranquility for a dynamic journey.
'Duniya Kya Hai' By Lapgan
Chicago-based beatmaker Lapgan makes the similar sounds of Bollywood and Lollywood in the 60s and 70s (when India and Pakistan were engaged in a cold war for most parts) as the subject of his beat tape 'Duniya Kya Hai'. Unlike other attempts at flipping film media samples on hip-hop beats, Lapgan's efforts go beyond mere juxtaposition, tying the two elements interdependently in his compositions, often supplementing the dialogue in the sample with a suitable musical motif for added profundity.
'That Way' By Issamood, STEVIE, RANJ & Michael Timothy
The finessed polished singing over producer Issamood's lo-fi beat on 'That Way' elevates the track beyond its parent genre, resulting in a moody atmosphere-laden R&B number.
'tfru' By Water & Rum
Starting with 'Silly Boi' and now following it up with 'tfru', Water & Rum, the duo of Ramya Pothuri and Tanya Shah, seem to perfect the art of keeping it simple while remaining lyrically and vocally impactful. The lack of pomp lends an intimate quality to their work as they make their delivery feel like a warm fuzzy gentle hug even as they sing "Who the fuck are you?".
'All I Want' By Topshe
Fans of Parekh & Singh and Bowls will find it easy to find appreciation for Mumbai-based singer-songwriter Topshe who radiates a similar vibrant candy-floss indie-pop quality on 'All I Want', focusing on small mundane details of life around him to deal with larger themes of love, longing and loneliness.
'Picnic' By Utsavi Jha
Tasteful bursts of bluesy horn and guitar solos and riffs punctuate 'Picnic', Utsavi Jha's latest single about living with fears of all magnitudes. With a more pop singing style, the Mumbai-based talent adds a contemporary freshness to a genre that often sounds dated in this day and age.
'NUKKAD CLOSED' By Manas Jha (feat. Keshav Dhar)
Mumbai-bred New York-based artist Manas Jha wears his 90s rock and grunge influences on his sleeve on 'NUKKAD CLOSED', his first single off the upcoming 3-track EP 'Trifecta'. Taking help of producer and Skyharbour guitarist Keshav Dhar for added energy, the track chronicles the headstrong nature of its inspiration: Masterchef Garima Kothari, who ran Jha's go-to food joint in New York, Nukkad Restaurant, until her untimely death last year.
Words: Amaan Khan
Image: Artwork by Sachin Bhatt for Lapgan's 'Duniya Kya Hai'
Tags
Join Our Mailing List