Listen: Releases By iyer, Krameri, Angad Berar & More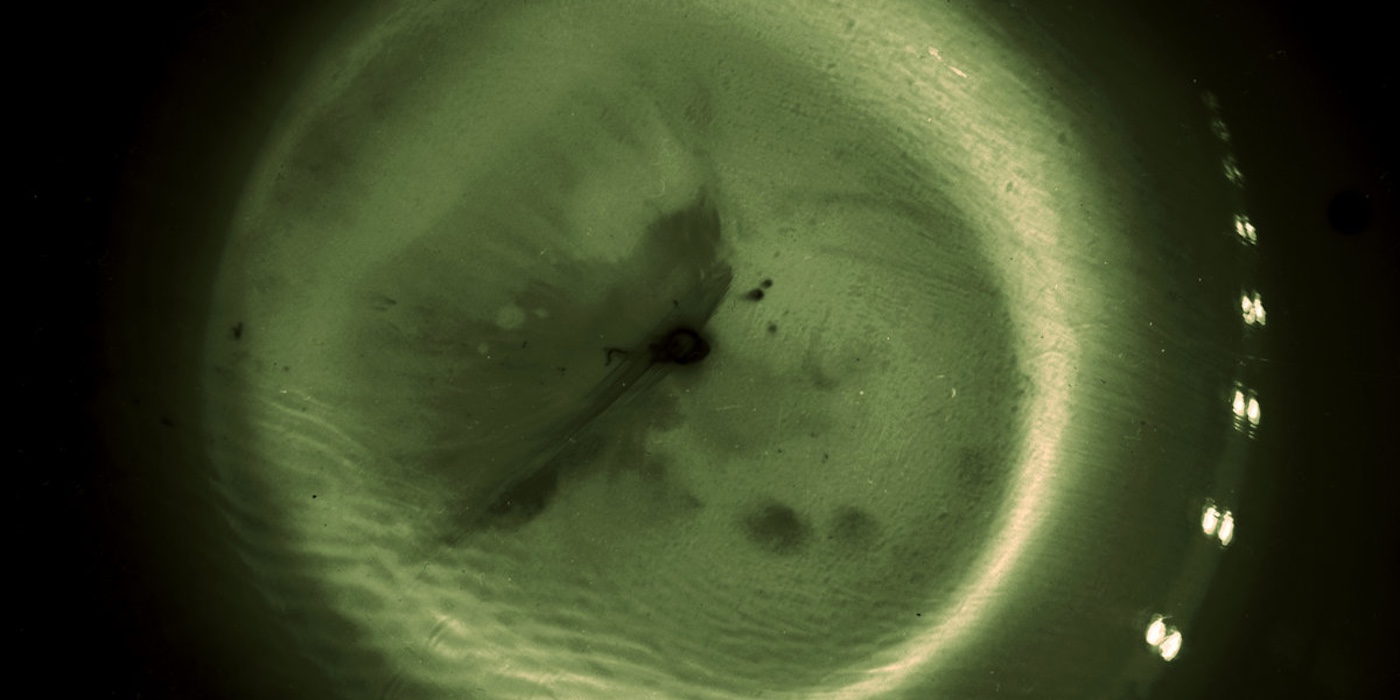 15 October 2020
'A Broadcast, Underwater' By Angad Berar
Angad Berar channels the tranquil headspace he has been taking respite in to escape from the lockdown-induced emotional turmoil on his latest album 'A Broadcast, Underwater'. The Bangalore-based artist led up to the release with singles 'Waltzin'withmisslazy' and 'Heartbeatofawig', which make onto the album, and 'Washedinsepia' which reflected a little more on the chaos alongside the subversion of it.
The guitar-led restrained and deliberate musicality of Berar brings a more pleasantly uncommon approach to ambient music, a genre replete with synth-focused excursions. The 8-track album is not short of economically put together but conventional moves like field recordings of relaxation-associated sounds like that of flowing water and birds, and elongated samples. However, 'A Broadcast, Underwater' is at its best when it branches out into leisurely guitar-playing on 'Ode to the Sun' and 'Waltzin'withmisslazy', or into noise-driven compositions like 'Shh..tele's Zzz' and '12.9716 77.5946 1.4.20' (co-ordinates of a commercial building in Bangalore, by our research).
'Dissonance' By Humayan Islam
The title of Dhaka-based visual artist and producer Humayan Islam's EP 'Dissonance' might give you the expectation of jarring textures, but the 4-track title is an exercise in placating synthscapes over punchy percussion. Treading the combination of ambient pads and four-on-the-floor dance rhythms, Humayan gives the charge of creating the ebb and flow via tension and release to the atmospheric elements instead of to the drums, which remain steady to attain their own sense of predictable tranquillity. It's a tried and tested approach but in the hands of someone who knows how to strike the right balance, creates a refreshing easy listening experience.
'Farewell' By iyer
iyer found his footing in footwork upon noticing the similarities between the genre's rhythms and that of Carnatic music, which he highlighted last year with 'Third Culture Tamilian'. A little more than a year later on his latest album 'Farewell', the San Francisco-based Tamil Nadu-rooted producer merges the docile onslaught of bass and kick with a wider palette which includes A.R. Rahman's song 'Tera Bina' from the 2007 Bollywood flick 'Guru', 'Sailaru Sailare' from Sharukh Khan-starring 'Josh', West Delhi rapper Prabh Deep's 'Maya' and Unknown T's 'Leave Dat Trap'.
With a great grasp of what element to keep and what to leave out, iyer presents each flip with an impact that makes you wonder why the original wasn't rooted in footwork or at least influenced from it. Meanwhile, the variety of his subjects keeps the 9-track album ever-moving and dynamic.
'Hampstead' By Krameri
Singer-songwriter Damini Chauhan aka Krameri seems to grow leaps and bounds as a songwriter and vocalist with each release. With her latest album 'Hampstead', the Vadodara-born artist loses her early rawness for a soft electro-pop polish, but retaining the same bare-it-all songwriting and delivery style.
The 10-track release focuses on longing, loving and romantic hopefulness with a tinge of sorrow and melancholy, other times branching out into disconnection with real world on 'Dark Days' and feeling pressured by self-imposed expectations on 'Now It's Complicated' – combining energy and emotionality at each step.
'Get young, Live broke, Die alone' By RaySon4 7
Mumbai-based crew Frequency Time Space's (FTS) RaySon 4 7 has fashioned out an entire 7-track EP in the style of a film background soundtrack with 'Get young, Live broke, Die alone', carving narrative primarily with grand cinematic string-writing. Except without a film to soundtrack, RaySon attempts to make the compositions themselves deliver the narrative of a kid growing with hope, rebelling against the nature of life, looking for answers and then finally demise and salvation. With the growth of Rayson's protagonist from track to track, the musical palette expands as well, branching out from purely string-based works to atmospheric noise-inflected soundscapes.
'Rebuild' By Swati Bhatt
Alongside the traditional spaces of Indian classical music, the rise of jazz schools within the country's music academia has created a distinct confluence of jazz, Indian classical and the global contemporary styles, especially through the vocalists emerging out of these institutions. Swati Bhatt is but one of the latest strong addition to the canon. However, in the case of the New Delhi singer-songwriter, the compositions not only come from an intellectual headspace but heavily from a personal struggle of breaking from insecurities. She sings about the same on her latest single 'Fall Out' which, combined with her previous offerings 'Veiled', 'Dare' and 'Reverie', forms her debut EP 'Rebuild'. With layered vocals taking melodic flights over folk-pop lyrics and a jazz-inflected backing band, 'Rebuild' unfolds itself easily to anyone who might find themselves relating with Swati's lyrics.
Image: Artwork for Angad Berar's 'A Broadcast, Underwater' by Coffee Tonic
Tags
Join Our Mailing List