FOPCHU Add A Retro Flavour To Their Zaniness On 'Now Showing'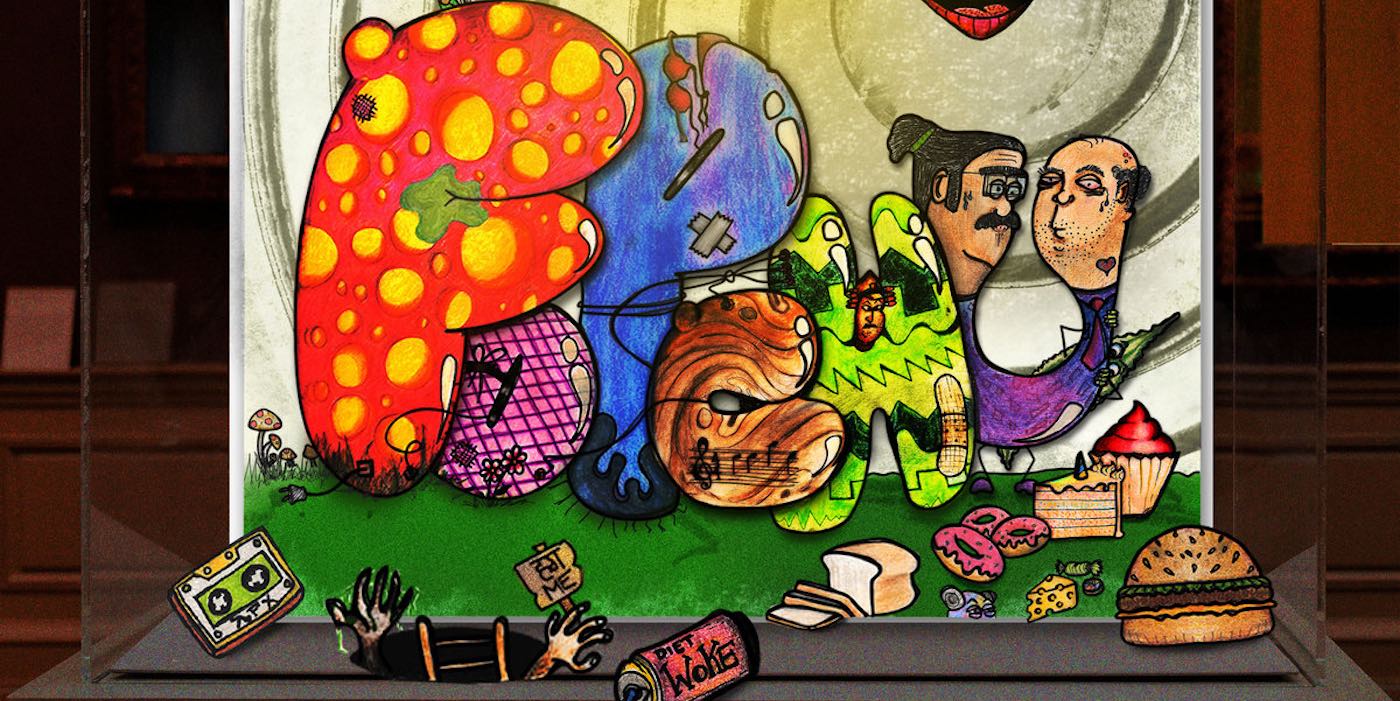 30 September 2020
Nearly two years after their previous EP 'Milk Bred', FOPCHU have just released a new EP entitled 'Now Showing'. In these two years, the New Delhi group saw an inevitable rise in popularity and the departure of vocalist and guitarist Kaizad Nariman. The remnant pair of Shantam Khanna and Siddhant Subs tried filling some of that gap by the inclusion of Sanchal Mehta as the vocalist at their live shows but settled as a duo that's helped by an assortment of friends on the 3-track release. Mehta handles the vocal duties on the opening number 'Shantam Of The Fopera', Mahima Dayal aka Bawari Basanti and Stefan Kaye of The Ska Vengers make appearances on 'Time & Time Again' and contributions by Nariman appear as glitchy samples on the closer 'Dil Billy'.
Regardless of the lineup change, FOPCHU's sound remains intact if not strengthened.
Almost all bands in the world can relate to musically joking away on their instruments in the middle of jam sessions as a way to lighten up the mood. FOPCHU made a musical identity out of it. The quirkiness that has defined their musical output so far follows through – puristically on the off-cut tight rhythms and basslines of 'Shantam Of The Fopera' (the title being a play on the popular musical and book 'The Phantom Of The Opera') and with a new flavour on the remaining EP.
The band adapts the recognizable beat you'd find in an Indian Baraat (customary procession for the bridegroom) on 'Time & Time Again', and gives a nod to the bygone days of skiffle and jug-bands with Kaye's contributions on a washboard and recorder. Meanwhile, the stutter and echoes of 'Dil Billy' harken to the sonics of public announcement at places like political rallies and circus in the country, showing just another way to amp up the Indian-ness within contemporary music.
Listen to 'Now Showing' below and head to FOPCHU's artist profile for more information.
Artwork by Shantam Khanna // Kshitija Gurav
Tags
Join Our Mailing List