Seedhe Maut & Karan Kanchan Join Forces For Rap Rock Release 'Dum Pishaach'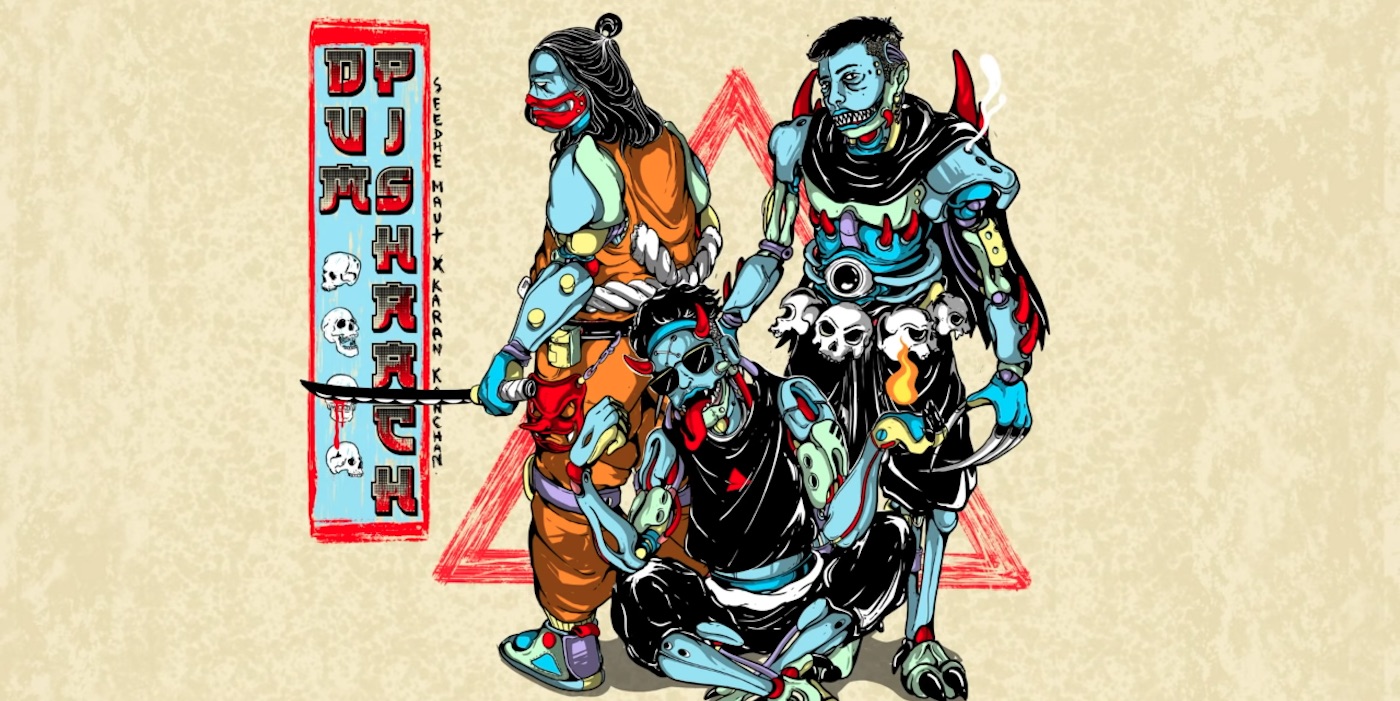 11 September 2020
Azadi Records and Gully Gang, two of the most prominent labels of India's burgeoning hip-hop scene come together for the first time with a collaboration between meteorically rising rap duo Seedhe Maut, and Karan Kanchan, the producer behind a chunk of Gully Gang's releases including numbers by DIVINE and Naezy.
The trio puts their creative forces together for the single 'Dum Pishaach' which offers the genre's characteristic chest-thumping and a broad aim at Asian rap industry at large, but without any direct name-calling. The track even briefly addresses the dissing culture with "Yaha maange sab diss / Hum baatein bas gyaan" ("Everybody wants diss / While all we do is preach").
'Dum Pishaach' is yet another output of Seedhe Maut's singular lyric-writing voice which borrows heavily from pop culture – previously regularly throwing references from animes and this time naming the release after the Hindi dubbed name for dementors from the Harry Potter universe. The unique charm of the brief offering rests in the gritty treatment meted out to members Calm and Encore's vocals via Kanchan's production duties as well as the heavy guitar riffs the underscore the verses, edging the release away from old school hip-hop into rap rock.
Listen to 'Dum Pishaach' below and head to the artist profiles of Seedhe Maut and Karan Kanchan for more details.
Artwork by Santanu Hazarika
Tags
Join Our Mailing List