Exclusive First Listen: 'Sampadan 25' By Todh Teri / Kone Kone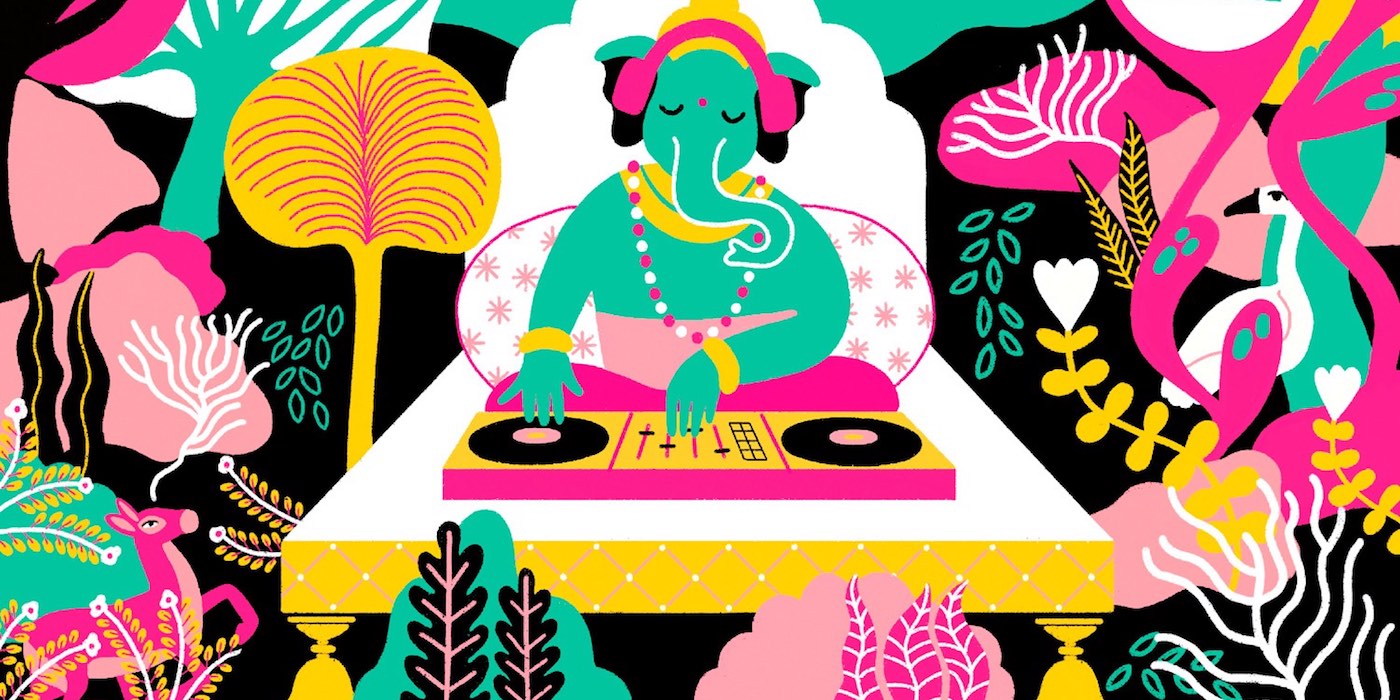 20 August 2020
Elusive producers Todh Teri and Kone Kone have been reputed purveyors of tasteful modern edits of Indian film music for years now. In their own individual styles, the anonymous producers have consistently found classics from soundtracks of Bollywood, other regional film industries, and their related artistes before recontextualising them with elements from styles like disco, acid-house and Italo-disco. The pair has mostly presented these edits via enthralling live shows, occasional compilations and mixes, and Todh Teri's series 'Deep In India'.
The series, which attempts to rediscover music from the golden era of cinema, has only offered vinyl-only releases so far with its 7th volume dropping on vinyl late last month. Making an exception, the 7th volume of 'Deep In India' will see two of its tracks, namely 'Sampadan 25' by Kone Kone and its edit by Todh Teri, released digitally in their entirety. You can listen to them exclusively on Wild City below ahead of their official release tomorrow across all major streaming platforms via whatpeopleplay.
'Sampadan 25' sees Kone Kone find a vocal hook and lay it over a bed of mostly drone-like string parts and boom-bap beats. According to the producer: "Sampling lets me put a microscope over aspects of music that might have seemed secondary: the licks of session musicians, a cracking voice, the reverberation of a room that the music was recorded in, the engineer's effects, and the scratches, warping, and distortion acquired during a record or tape's life before meeting me. When I sample it's an opportunity to loop, reconfigure, and create narratives with these elements." In this instance, Kone Kone has used the opportunity to create an offering which is minimal in both its melodic and harmonic movements and its instrumentation, lending it a deliberate hypnotic pace beyond its uptempo rhythm. The omission of a distinct bassline or arpeggios presents a stark contrast to the majority of the 'Deep In India' or even Kone Kone's discography.
That very contrast lends the release a freshness that grasped series curator Todh Teri strongly enough that they describe it as "love at first listen". In turn, Todh Teri gives the track a more club-friendly spin, substituting the boom bap beat with a four-on-the-floor house rhythm and supplementing it with a disco-influenced bassline and traces of the acid-house staple TB-303 arpeggios. Inadvertently commenting on the different approaches taken by the two producers, Kone Kone adds, "Sampling inevitably creates power relationships between the one doing the sampling and the one being sampled, and how I and other musicians navigate this dilemma shapes artistic practice."
Listen to the tracks below and head to artist profiles of Todh Teri and Kone Kone for more information.
Artwork by Costanza Coletti in collaboration with Masala Movement.
Tags
Join Our Mailing List