Premiere: 'Queen Of Spades' By Jose Neil Gomes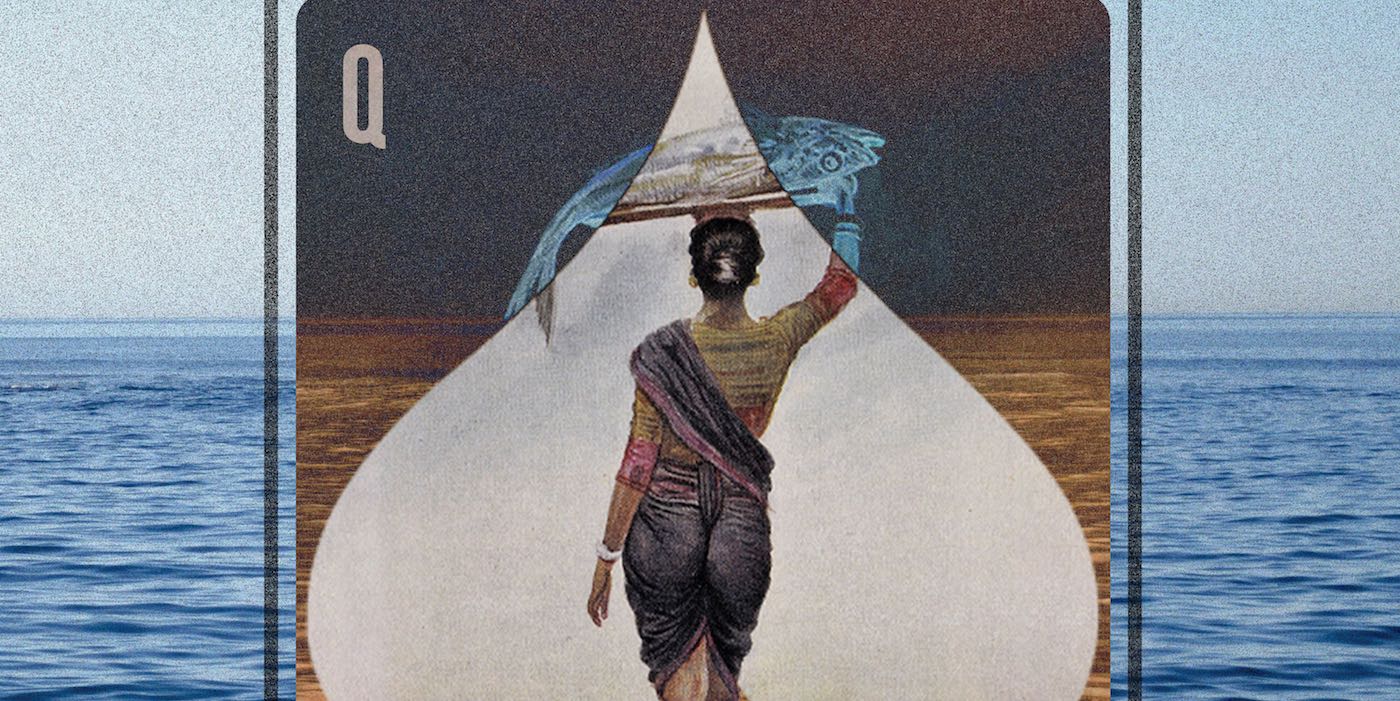 30 June 2020
Neil Gomes's sophomore solo album is truly more than the sum of its parts. Take any track on its own and it is likely to impress you. But then follow it up by randomly choosing another song from the release, as you can in the age of streaming, and you might feel lost and disjointed by the sudden change of style. Take for instance the ebbing rhythms and sweeping ambience of 'Something Come Up' or the lilting trumpet melodies of Erik Truffaz on the immersively lush 'Somewhere In April'. There is not much telling that it comes from the same record which contains the relentless soft punches of the dance beat of 'Turturk' or the guitar-driven 'Sugar Coated Liar'.

However, if you give yourself up to the album and let Gomes guide your journey, taking you from 'Something Come Up' through the subtleness of 'Passing Shower' and then gradually dialing up the significance of rhythms on 'Sudhama Society' before arriving at the hard energy of 'Turturk', and suddenly the connection between the two tracks will not only appear seamless but all the more richer. That in itself is a testament to the wide spectrum that Gomes travels on 'Queen of Spades' – which premieres with us today.
Goa-born multi-instrumentalist has travelled a long and winding road in the world of music, passing from polar experiences like working with Sunidhi Chauhan and being a member of rock band Hipnotribe, before starting to offer explorations more representative of him through Stitch In Nine, his ensemble with Nathan Thomas, Pruthu Parab and Dhir Mody. Finally, Gomes culminated all his experiences with his seminal 2019 solo release 'Google Map For Lovers', a 15-track release that was equally vibrant as 'Queen Of Spades' but carried an entirely different mood, ultimately reflective of the styles Gomes had offered through his other outfits.
'Queen Of Spades' on the other hand, feels like an entirely new chapter, remarkably separate from most of the producer's back catalogue. The 11-track album keeps itself notably focused, even in its extensive stylistic traversion, on a consistently laid back and refreshing mood delivered over a collage of minute sonic details, whispers, falsettos and soothing pads. Instead of depending on tension and release, Gomes maintains the flow with intimacy and spaciousness, constantly going between throwing an onslaught of textures on your face and receding into reverberating distances before completely abandoning the structure for another. The pieces of this musical puzzle are intimidatingly small and intricate. Therefore, it's important to observe it as a whole rather than in parts – reflective of the listening habits in the pre-streaming days, an era Gomes was going for sonically.
According to the producer: "['Queen Of Spades'] is an attempt to make sense of the analog world in a highly digitised contemporary world. Trying to find the charms of the 90s, and the pre-internet days, with the use of modern technology."
Listen to the album below and head to Jose Neil Gomes' artist profile for more information.
Words: Amaan Khan
Artwork: Shaily N.
Tags
Join Our Mailing List