Exclusive Premiere: 'See You In Berlin' By Tinctures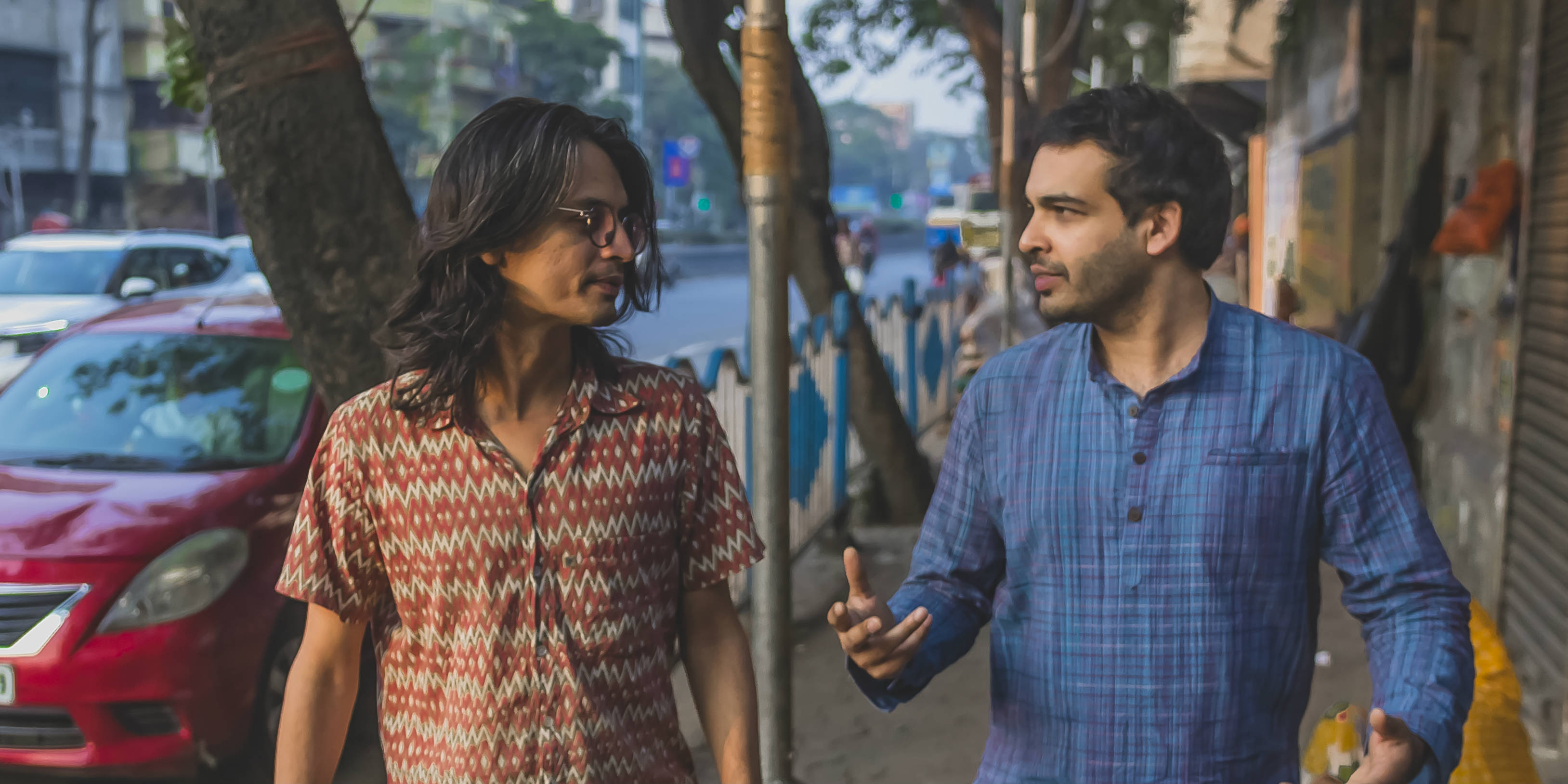 3 April 2020
Every good piece of music carries with it a certain tactility. There's some music you can feel, some music that urges you to move, some music you can taste or perhaps even smell, and there's music you can see (and not just for those with synaesthesia).
With 'See You In Berlin', I see French films from the early 40s and 50s. I see an intimate, delicate moment in black and white; the protagonist coming to an aching self-realisation about their vulnerability and fragility as they indulge their emotions over minimal, scattered notes. There are moments of contemplation and introspection in the spaces between the melodies, but it isn't all washed over in hues of poignancy or melancholia – instead, the protagonist appears to be preparing themselves to say goodbye, sealing in the moment with reflection, fleeting laughter and cheer, and with bittersweet nostalgia.
Seeing as the track was written shortly before one half of the duo that conceived it moved to a different continent, it all seems to fall right into place.
'See You In Berlin' was composed by Indian pianist and composer Aman Mahajan and guitarist-composer Nishad Pandey under their duo Tinctures, just before Pandey moved to Berlin three years ago. A pastiche of sounds from Indian and European music, the neo-classical single serves, in Mahajan's words, as a ballad with two main themes – harmonisations of a simple melodic phrase inspired by Hindustani music, and an homage to French impressionism. While the latter may not be overtly gaugeable just from listening to the track, it became instantly apparent the second Mahajan highlighted the fact – from the minimal composition, the lack of embellishments and layers, from the scattered melodies, the meandering, non-linear form, and the emotive ambience that envelops it, crafting less of a story or a picture, and more of a general mood.
It also duly credits the duo's improvisation skills, that have otherwise been showcased through their other projects: Mahajan's solo piano project Refuge and his collaborations with Radha Thomas and Mystik Vibes; and Pandey's role in bands like Hatchlings, Calcutta Chronicles, Bengal to Bavaria, and Kendraka.
On Tinctures, however, with contemporary influences that contain tinctures of jazz, European and Indian classical music, the pair seek to explore through their compositions and improvisations the "nature of consonance and dissonance".
'See You In Berlin' premieres with Wild City today and is one of the tracks from their forthcoming debut album 'Heads and Tales', which will be released internationally on August 28, via German art music label wismART, and with support from The Sounds Within in India. Until then, the pair are releasing new music, video and art every Friday leading up to the release.
Listen to the single below:
Follow Tinctures on Facebook and Instagram for updates and head to their website for further information. You can purchase their music via Bandcamp.
Image: Shailpik Biswas
Words: Satvika Kundu
Tags
Join Our Mailing List