Demonstealer Makes Entire Discography Free In Light Of Coronavirus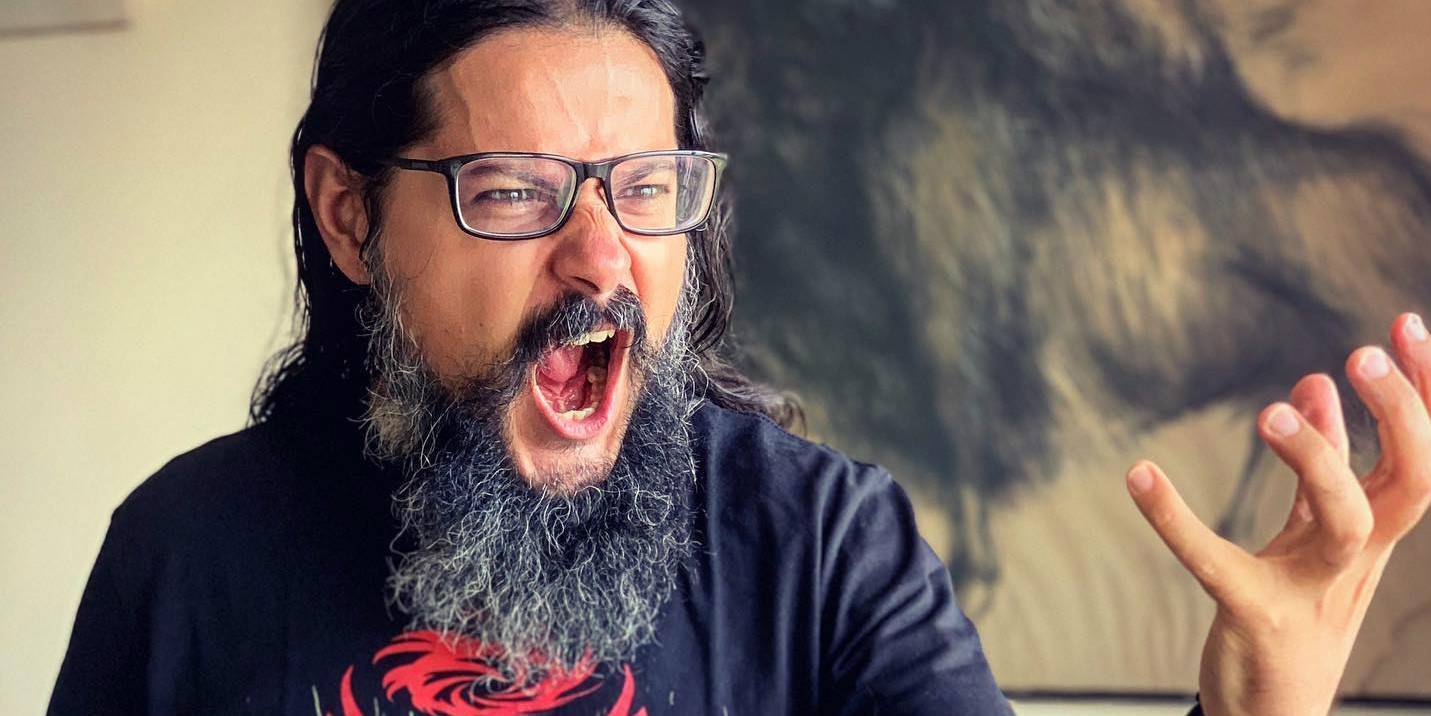 20 March 2020
The spread of COVID-19 has got the entire music industry, music organisations and artists alike, scrambling to find ways to generate income in lieu of event cancellations and social distancing. While most artists are unveiling Patreon accounts and releasing music on Bandcamp and other streaming platforms to compensate for the temporary loss of livelihood, Demonic Resurrection and Headbanger's Kitchen's Sahil Makhija, popularly known by his moniker Demonstealer, is giving away his entire discography for free on Bandcamp.
His discography currently comprises 17 releases over 4 projects – Demonic Resurrection, Demonstealer, Reptilian Death, and Workshop – including singles and albums, and encompasses essentially his entire music career, which has spanned over 20 years.
Makhija started his announcement on Facebook on a light note, joking, "The advent of the mp3 did not cause as much financial damage to the music industry as the current coronavirus has." He continued: "Pretty much every single band, big or small has had to cancel their current tours and many have faced huge losses in the process. It's not just bands that have been hit, it's festivals, promoters, venues, crew and pretty much every part of the industry has been hit. Lots of musicians and bands have reached out to their fans asking for support by either buying albums or merch to help recover some of the loss."
"Sadly this doesn't just affect the music industry, it also affects tons of other industries. I realize that many of my fans and metalheads around the world might be affected by this financially. While many fans might want to support their fav bands who are in trouble, they might not have the means to do so. I know many of my fans might be students or are perhaps not able to work or just don't have money to spare at this point."
He continued to state that in light of the dire situation, while most people were self isolating and practicing social distancing, and to commemorate Demonic Resurrection's 20th year, he wanted to offer his fans and metalheads around the world his entire discography for free, until the impact of coronavirus passes over – both to give back to the fans, and to help entertain people stuck in isolation. Makhija also added that those who have the means and money should support their favourite bands, and we agree.
You can download the music by heading to the following Bandcamp accounts: Demonic Resurrection, Demonstealer, Reptilian Death, Workshop. Head to Demonstealer's Facebook to know more.
Tags
Join Our Mailing List