Listen: 'Phase' By lojal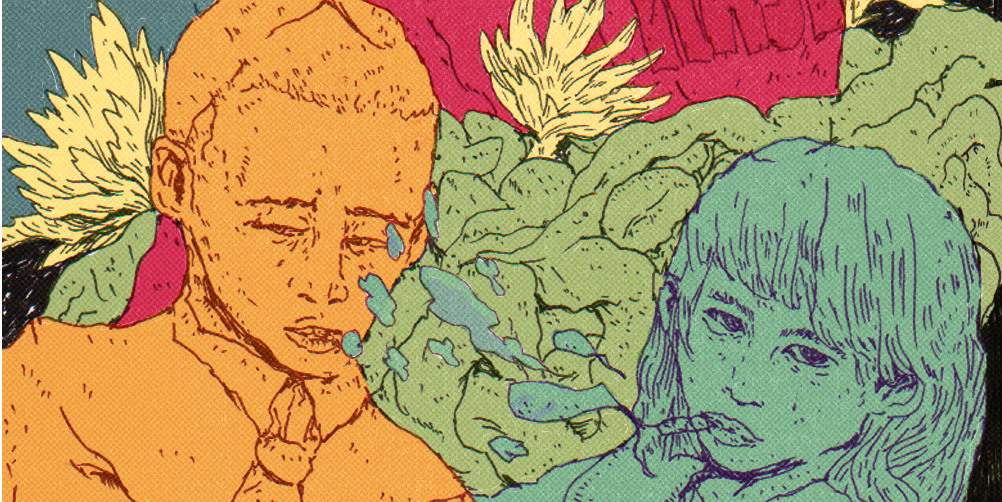 12 March 2020
Martin J. Haokip's journey to being a full-fledged musician only really started after he moved to Shillong from his hometown in Manipur. The move there accelerated his journey to self-discovery, as he dived into alternative soundscapes and started to experiment under his alias lojal (pronounced as loyaal).
"I had a lot I wanted to get off of my chest and didn't know the right way to or the medium to do it," he says. "Working on the album made me sit down and really write and conceptualise from my entire life; from parts of me I had never really written about or spoken of."
Haokip then moved to Bengaluru "in order to take his art seriously", and started channelling his struggles into what turned out to be 'Phase', his 26-minute-long, 8-track debut album (in collaboration with artist collective Maaya Sound) that fuses influences from alternative hip-hop, soul, R&B and electronica to deliver a brooding, pensive sonic voyage.
"I think the craziest part was my life was going through drastic changes and deja-vu at the same time in relation to the album and whatever I was working on," says Haokip. "The entire process wasn't all an "outlet" or "cathartic" in nature because there were moments that really hurt to think or write about and I had to find the right words and right mind-space for them to be put out there. I believe we should learn to express our hearts better."
Offering an array of ever-morphing thoughts and emotions, and featuring Hanumankind and Banrap Lyngdoh, the album offers disparate soundscapes on each track, oscillating between influences from the likes of James Blake, Bon Iver, Moses Sumney and Frank Ocean, to name a few. That's not to say he doesn't have a distinct sound of his own – lojal's soft, fragile vocals and the stirring, downtempo beats highlight his confessional lyrics as he bares his soul and invites listeners in for a vulnerable inner dialogue panning depression, suicide, spiralling thoughts and the self (almost literally, it seems, on the album opener where he sings:"Man, I'll be going on, you can tag along / be the friend I talk to when I'm tripping off my zone.")
It might be premature to say, especially for an artist who's practically brand new, but lojal's debut has all the tellings of a potentially great producer; and 'Phase', consequently, might be one of the most underrated album releases from the Indian alternative music landscape this year.
Listen to 'Phase' below:
Image: Damiki (oddesque)
Tags
Join Our Mailing List