Listen: 'Birthright' By Sarathy Korwar Ft. Zia Ahmed, Mirande & Swadesi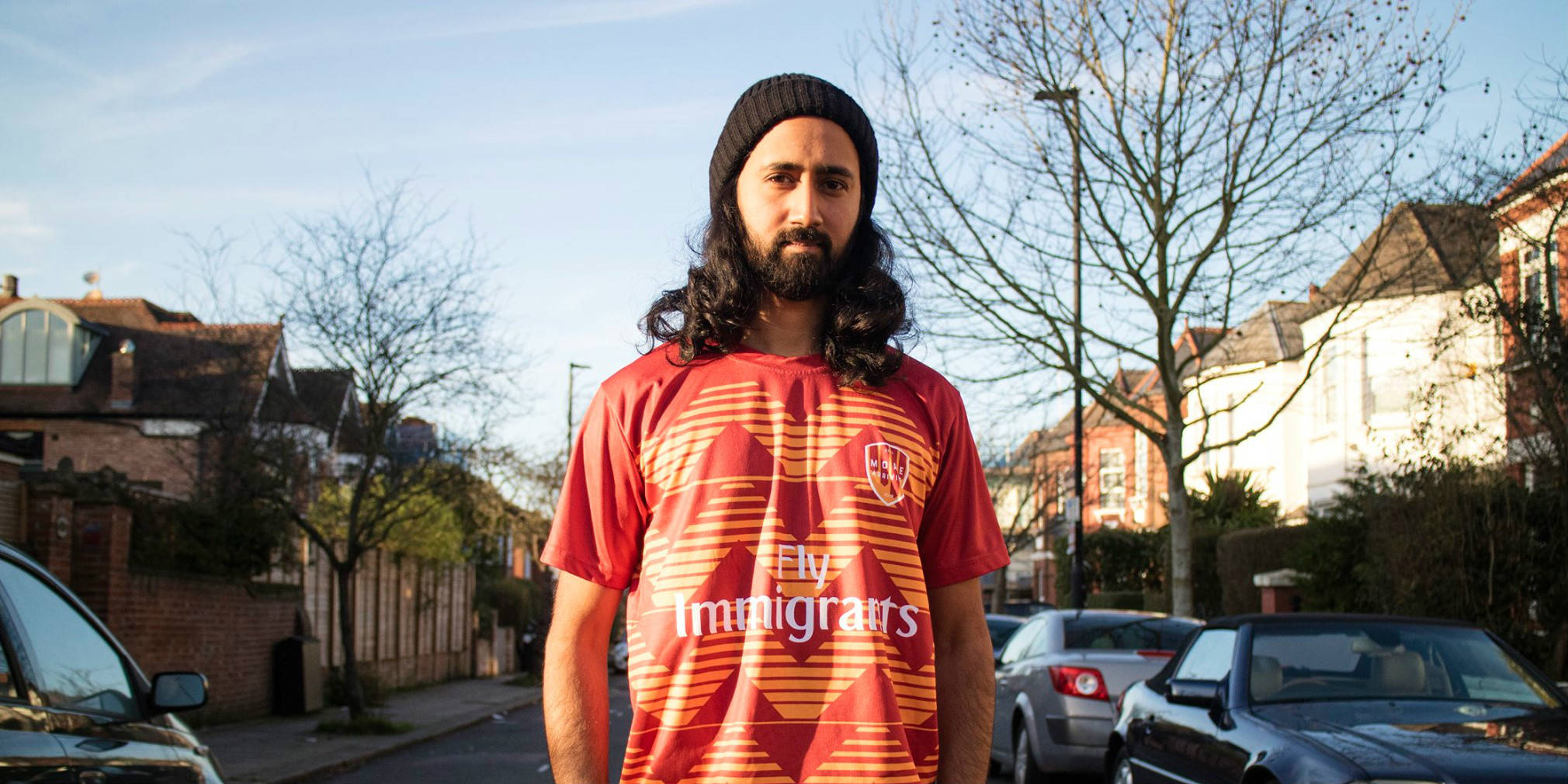 21 February 2020
Sarathy Korwar seems to be getting cheekier with each release. His previous album, which tackled the South Asian diaspora, stereotyping of South Asians, post-colonialism, racism, discrimination against immigrants and more, was appropriately titled 'More Arriving', a defiant, indignant proclamation to the United Kingdom and the rest of the world that there are more immigrants arriving, and you're going to have to deal with it. The album artwork, similarly, channelled protests from Britain from the 70s and 80s that saw South Asians and people of colour united in solidarity against increasingly racist and nationalistic forces.
The artwork for Korwar's new single 'Birthright' follows suit, depicting on its artwork a checklist with the options: "Motherland", "Fatherland" and "Otherland"; the latter checked and stamped with the word 'Birthright', in bold defiance of binaries, and taking a not-so-subtle dig at the othering of immigrants and minorities.
"'Birthright' talks of the absurdity of lines drawn in the ground that define us. Do we belong in our homeland? Where will we be seen as ourselves? It also draws attention to the climate crisis and how race, class, faith and caste play into the equation of who will drown first," wrote Korwar in the description.
He does so with the weight of a scattered background, featuring not a single melody or beats, but minimal, rhythmic percussion and wavering textures of folk instruments that ebb and flow with the sensibilities of an experimental free jazz interlude. Propelling the rich ambience forward is spoken word poetry by London-based poet Zia Ahmed, vocals in Carnatic by Mirande, and choral vocals by multilingual hip-hop crew Swadesi – all of whom also featured on 'More Arriving' (note: it was only Swadesi's MC Mawali who featured on the album).
In fact, it almost seems as if Korwar simply continued right where he left off with 'More Arriving', as he tackles a similar spectrum of themes on his new single, both conceptually and sonically. If we weren't already aware, we may have even mistakenly thought this was a bonus track off the album (instead, this is the lead single off an upcoming EP). However, in times today where othering is becoming the norm, where discrimination against immigrants and minorities continues to escalate, and where people in India are being asked to prove their citizenship and their "birthright", such defiance in the face of oppression and such scathing critique on the inequality in society is always a welcome boon.
Listen to the single below:
Tags
Join Our Mailing List