Ose Releases Music Video Using Virtual Reality & Motion Capture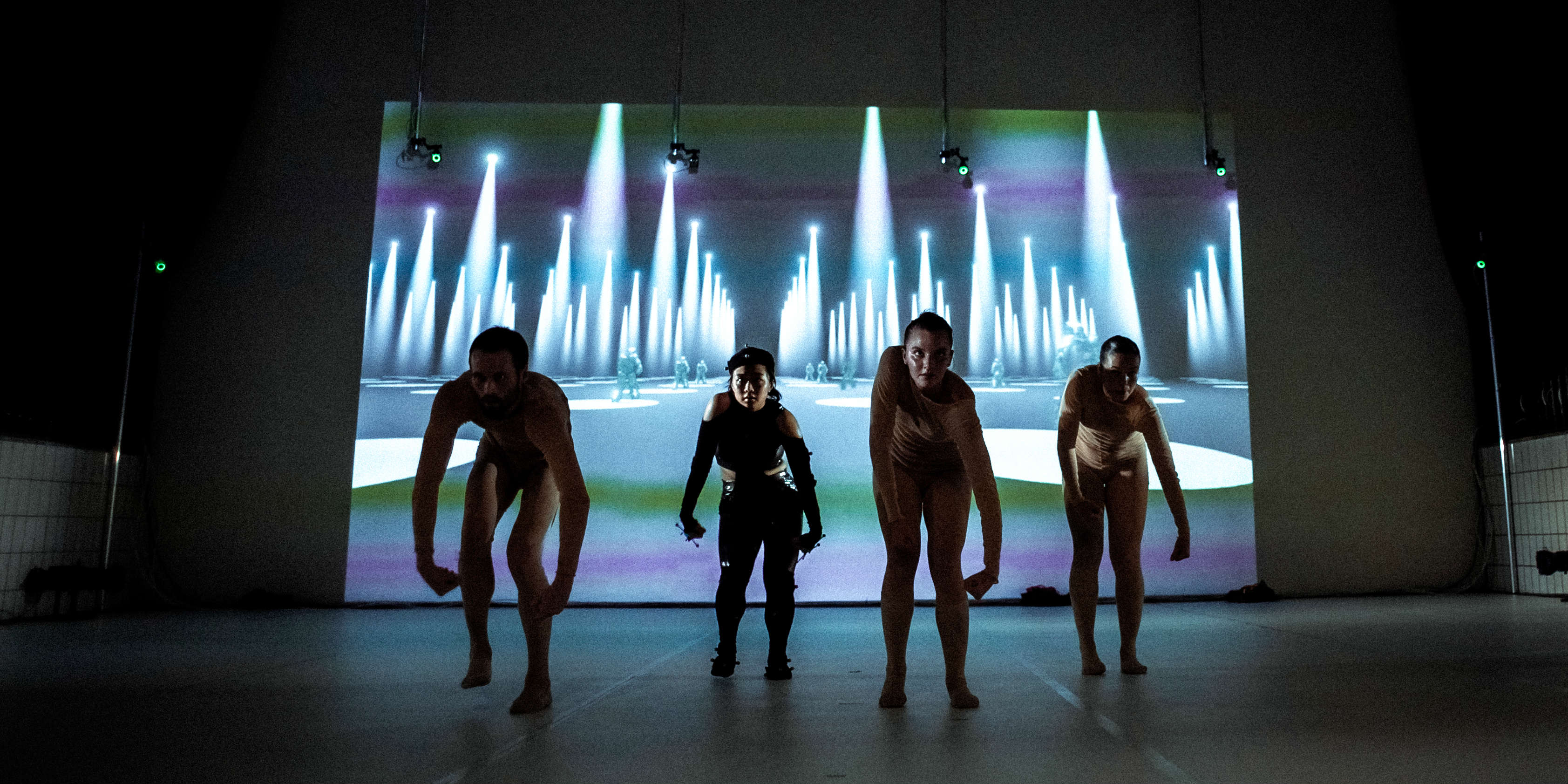 30 October 2019
Last month, Arushi Jain aka Ose (also known as Modular Princess) released her transcendental, meditative debut album 'With & Without', on which she reinterpreted Hindustani classical ragas on the modular synthesiser with a contemporary, 21st century outlook (read our review here).
Now, she's released a music video for a remix of the Raag Bhairav-inspired opening track on the album, 'I Feel Incomplete Without Sound', using footage from Golem, a dance project she created in collaboration with fellow Stanford graduate Carly Lave earlier this year. The immersive dance experience combined a live dance performance with motion capture and VR technology, using movement to tell a story about man and machine by tracking dancers' movements via motion caption sensors and projecting avatars for dancers to interact with. Watch the video below:
Golem had a unique premiere in July at Uferstudios in Berlin – audience members could view the virtual dance from anywhere in the world with a VR headset, whereas physical attendees had a first-of-its-kind experience where they could witness the performance both live on stage and in VR. Made in partnership with the U.S. Fulbright Commission, Stanford University, GameLab Berlin, Indexthumb and the Kaiserslautern Hochschule Virtual Design department, the performance was directed and choreographed by Lave, featuring the sound of Ose.
Taking a slice from the unique performance, the music video switches between the live dance performance and a screencast of the virtual world, where the avatar mimics the dancer's motion in real time using body sensors.
On paper, the entire process might sound tricky (and it is). However, the documentary below breaks down the technical process that went into Golem, and sheds light on the creative process that informed the project:
Image courtesy Ose
Tags
Join Our Mailing List