JBABE Releases Debut Album 'Play The Piano Drunk Like A Percussion Instrument Until The Fingers Begin To Bleed A Bit'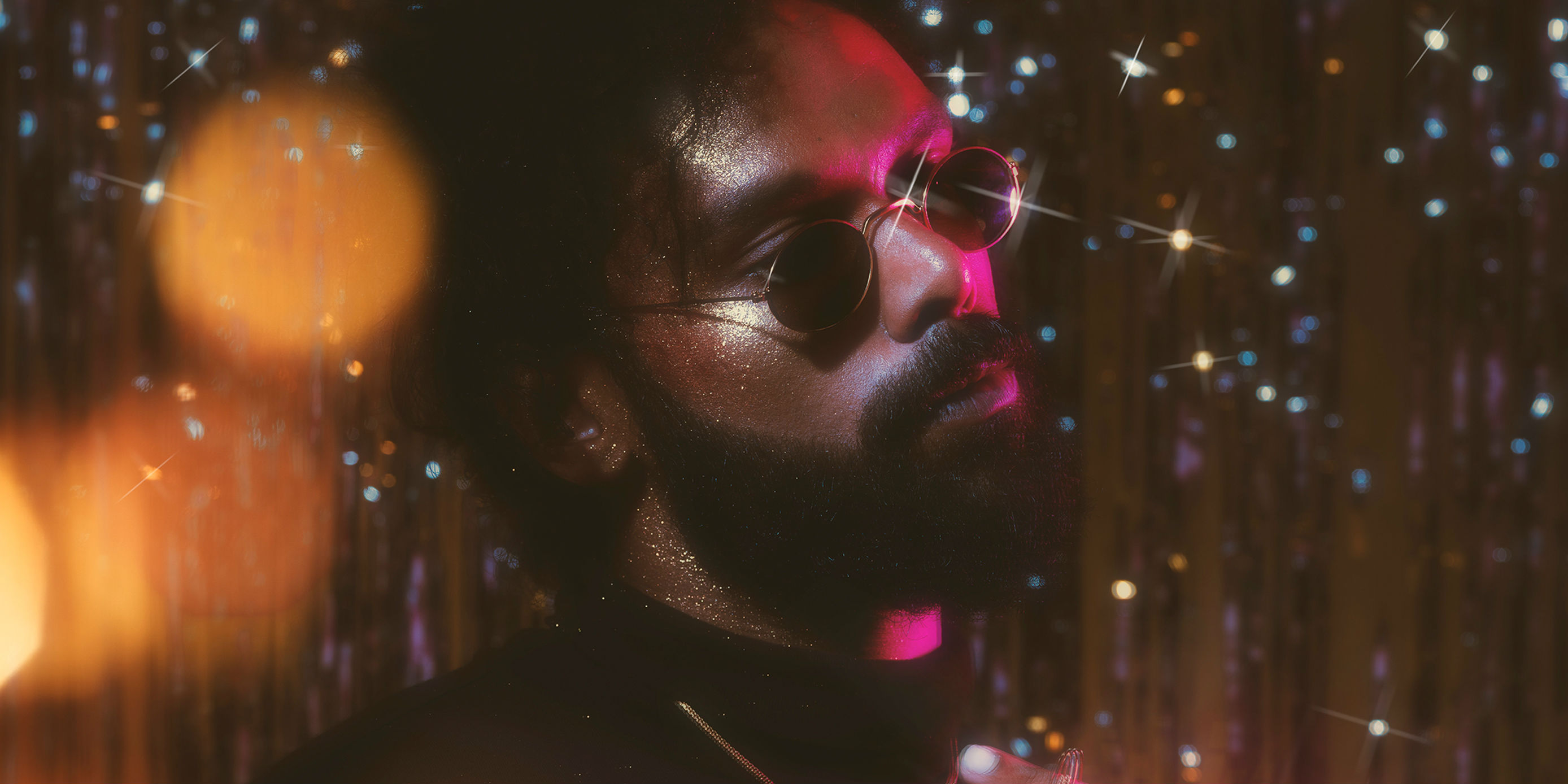 21 October 2019
Josh Fernandez may be known to you primarily as the guitarist and vocalist for Chennai band The F16s. Taking a cue from the band's nostalgic lo-fi, retro aura on their latest EP 'WKND FRNDS', Fernandez channels what seems like the ghost of Prince lurking in the corner of his room on his solo project JBABE.
The flamboyance is the first thing that stands out about the album – right from the glimmering, luxe artwork to the indulgent title 'Play The Piano Drunk Like A Percussion Instrument Until The Fingers Begin To Bleed A Bit' to the shiny synth-lines across the release. JBABE's description for the release, as well, hints at the narcissism and heartbreaks that seem to inform this record's rich aesthetic: "A seven song guide on how to weather a cosmic romance written in the bedroom of the melancholy king who uses every opportunity he gets to glance at a mirror," he calls it.
Written over a span of two years, "with passionate disillusionment, cynicism, tenderness and an open heart", and taking inspiration from artists like Frank Ocean, Julian Casablancas, Homeshake and Poolside, JBABE's debut is a nuanced, lo-fi offering that fuses classic R&B and soul with contemporary indie-pop and touches of funk, glazed over with a heavy coat of shimmering synths.
We would nominate the record for the song-titles-of-the-year-awards for 'I'll Get The Cheque, We Can Split The Regret', and 'A Good Amount Of Gay', if such awards existed, and 'Antibambi' for the catchiest track released this month. However, what really stands out is the soul-churning goodness of the production (shoutout to Barking Beat Recording Co.), and the rich aesthetic of the record.
Listen to 'Play The Piano Drunk Like A Percussion Instrument Until The Fingers Begin To Bleed A Bit' below:
Album Cover: Sashank Manohar; Art Direction + Photography: Ashwin Mohan // Nishin Dinesh
Tags
Join Our Mailing List