Watch: 'Snowbound Toasty' By Zenguin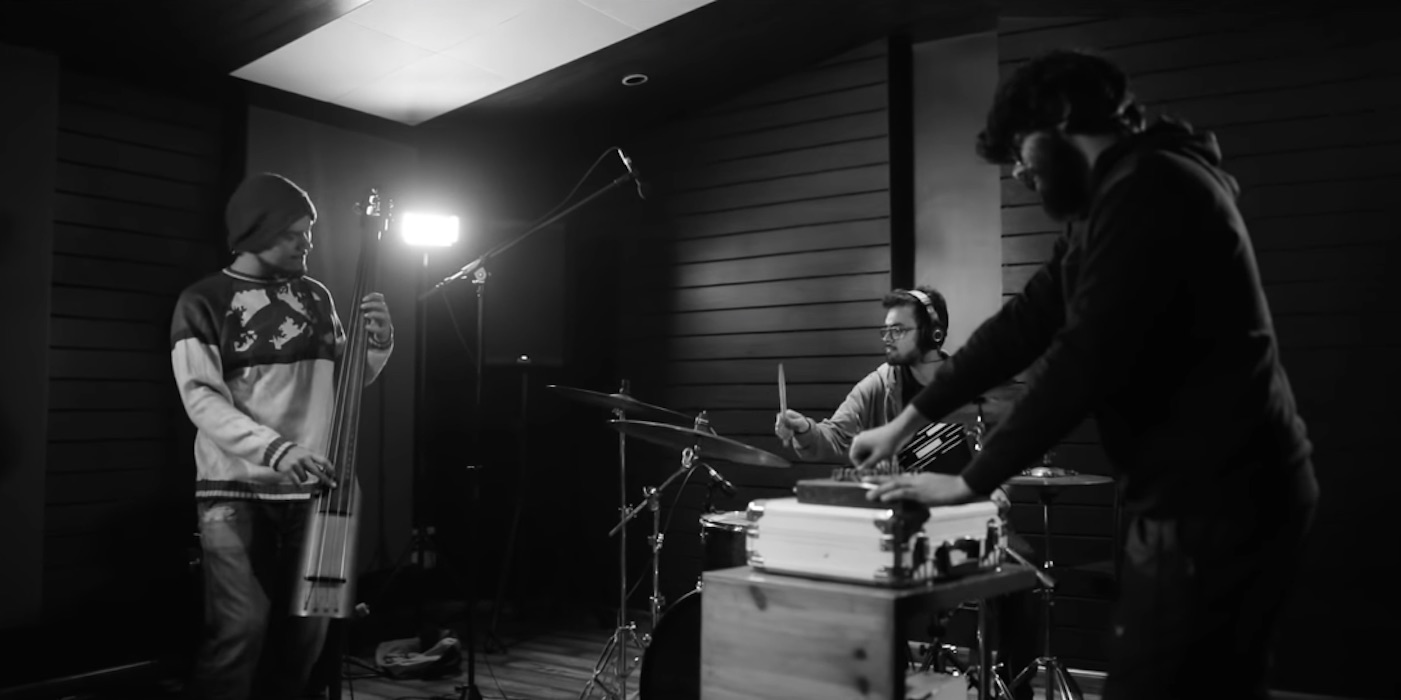 14 June 2019
New Delhi trio Zenguin has recently released the music video to their single 'Snowbound Toasty'.
Saksham Gupta formed Zenguin in 2016 to give outlet to the creative ideas that did not fit within the heavy metal sound of his band Colossal Figures. Since then, the post-rock outfit has undergone multiple lineup changes to finally settle as a three-piece featuring Vasu Singal on drums, Akshay Dwivedi on bass and Saksham on guitars and synthesizers. Regardless of the change in personnel, Zenguin has consistently released an EP each year since its formation, and the band kicks off their 2019 release schedule with 'Snowbound Toasty'.
Fittingly released at the peak of Indian summer, the track is an acknowledgement of the modern day desire to escape the heat of city life for the cool respite and serenity of the hills. The band communicates that through layering ambient synth textures over a punchy drum beat, and by designating melodic duties to Akshay's double bass. The combination of the typical jazz timbre of double bass, electronic timbre of the synth, and the hard-hitting drums, results in a cross-pollination of genres – a quality that sits at the heart of Zenguin's music.
The video augments the message's delivery by interjecting the predominant depiction of the band playing live in the studio, with time-lapse drone footage of mountains. Akshay's melancholic bowed melodies reflect a brooding longing, while Saksham concludes the track with a busy guitar solo, in an effort to convey the urgency of the need to preserve these longed-for environments. As Zenguin states: "This endearment should develop into environmental consciousness as nature around humans becomes endangered. The refuge is slimmer and the light is dimmer."
Watch the video below and head to Zenguin's artist profile for further information.
Tags
Join Our Mailing List