Listen: 'Observation EP' By Stain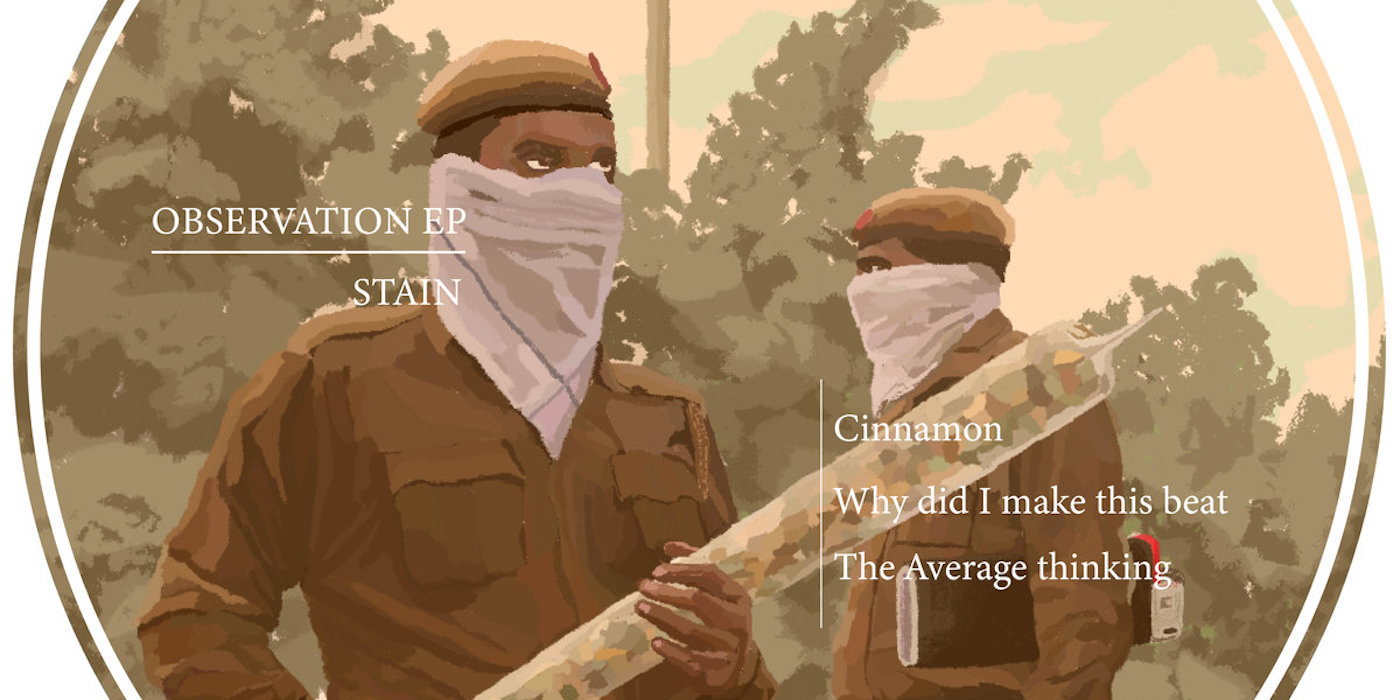 15 May 2019
When New Delhi-based DJ and producer Sourodeep Guha is not leaving musical footprints through behind-the-scenes work at boxout.fm, he steps to the forefront with the bass collective Sub-Z and his own solo moniker Stain. His intricate productions first took our notice when he shone as the kingpin on the collective's debut compilation 'Breach' – bringing to light his striking ability to layer exotic percussions over dark brooding basslines.
The charm of Stain's sound rests in the ease with which he incorporates samples of traditional Indian percussion without exoticising them or presenting them as novelty. He has used that skill to its full effect in his latest release 'Observations EP.
Stain lends a unique identity to each of the tracks, keeping the EP varied and structurally dynamic. 'Cinnamon's' sinister nature, helped by its ominous string lines and atmospheric timbral tapestries, kicks off the record before suddenly (and yet, effortlessly) shifting to a cheerful mood with 'Why Did I Make This Beat'. With its melodic percussions and strong sub basslines, 'Why Did I Make This Beat' is the record's most dancefloor-fitted track and acts as a respite before the EP returns to sombre textures with 'The Average Thinking'.
Listen to the EP below and head to Stain's artist profile for further information.
Artwork: Jahanjeet
Tags
Join Our Mailing List