Watch: 'Mages' By Aerate Sound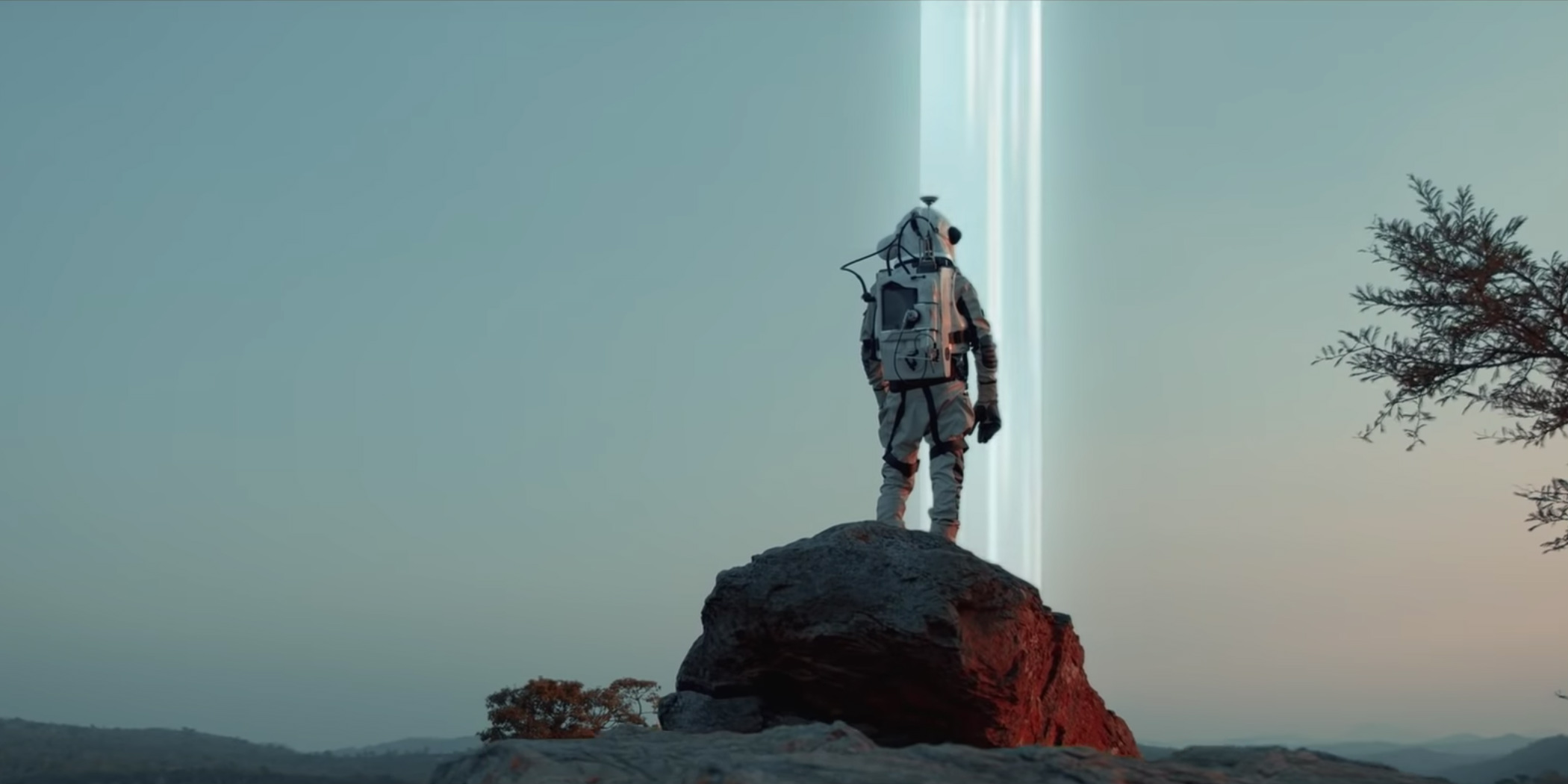 11 April 2019
Aerate Sound's music video for 'Mages', a single from their 2017 debut album 'Only For External', should only be watched in a space free of distraction for a maximised experience.
The sci-fi video, directed by Rajaram Rajendran of Eleven Elements Studio, is fairly minimalistic, albeit visually stunning. There aren't any ludicrous technical gimmicks or dizzying elements that most futuristic, sci-fi productions have these days – it's the cinematography, the distinct colours and the intriguing narrative that are the primary attraction here.
The video portrays an astronaut, or space explorer, or even extraterrestrial creature that has landed on earth (or on an alien planet, depending), and must activate a certain number of sensors to summon their spacecraft and head home. We've all heard or watched that story before, so what makes this video so special?
This is where a dedicated viewing of the visuals will come in handy. Firstly, try and recall the album artwork for 'Only For External'. Could this be the character on the album artwork come to life? If so, for all we know this video may be only a glimpse into a much wider narrative that the Bangalore-based A/V duo Joe Panicker and Naquash plan on constructing. There are also multiple little details, like stains of blood on the helmet, the way the headlights of the car flicker near them, how the protagonist exuberantly sticks their head out of the car's sunroof, their overwhelming exhaustion and, ultimately, the manner in which the video loops back to the beginning, that summon thousands of questions about the narrative and the story being told here.
Who is this person (if they're even a person at all)? What are they doing, and where is this all taking place? Whose blood is that? Why are they stuck in this loop? This is where the dedicated space and time for pondering over the video and seeking answers comes into play. The video offers absolutely no explanations or answers, and neither do Aerate Sound, the filmmakers, or Consolidate, the label on which the video was released – and perhaps that is the point.
The look of the video is, as I mentioned before, minimalistic, and the bluish-red hues that colour it craft a melancholic, poignant atmosphere, suggesting something of significance and profundity is at work. The track, too, sounds deceptively minimal, and its multiple layers and moods reveal themselves to you with each listen. The sounds of 'Mages' illuminate the visuals with an immersive, cinematic soundscape, employing abstract patterns, fields recordings, and layers of disparate sounds and textures, entwining with the visuals to suggest something larger at play.
Delve into the immersive experience below:
For further information on Aerate Sound and Consolidate, you can head here, and here, respectively.
Words: Satvika Kundu
Tags
Join Our Mailing List