Listen: 'silent drama' By killpop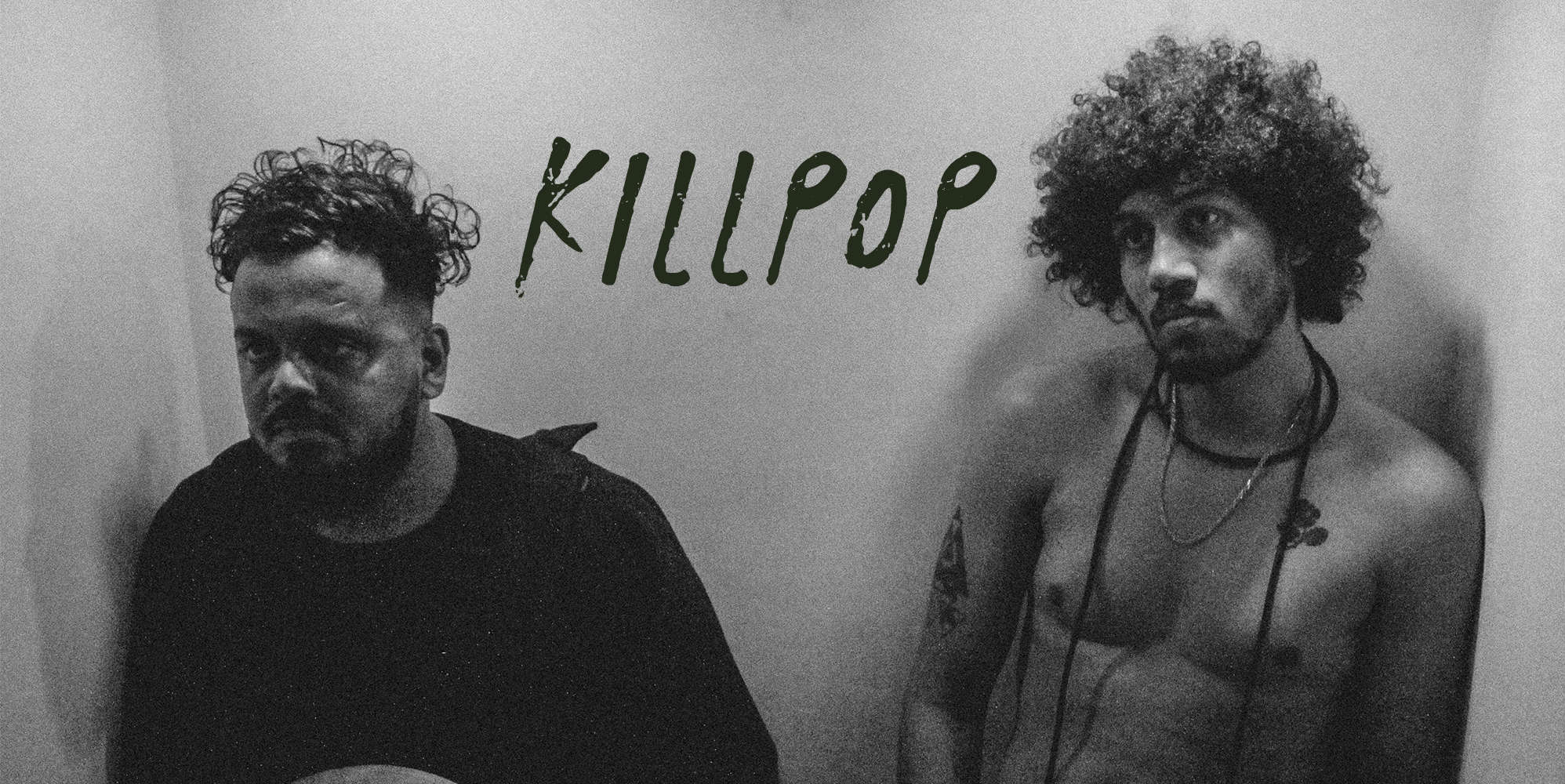 5 March 2019
The F16s are one of the most popular and revered alternative-rock bands in India, but even that bit of knowledge didn't prepare us for killpop. killpop is a new dance-punk, noise-pop outfit from Chennai that was formed just months ago by two F16s band members Harshan Radhakrishnan and Vikram Yesudas.
Such spin-offs – though we're not sure it's entirely fair to call killpop that – typically have a tendency to be predisposed towards a sound informed or at the very least influenced by their predecessors. Not killpop. killpop claims their catalog will comprise of "undercooked dance tracks, smurking punk fun, acerbic drone dance, existentialist bar rock, and disquieting noise pop", and so far they haven't disappointed.
Their debut single 'silent drama', which was released last week (Feb 28), is a feisty, dance-punk track that's impossible not to dance to. Such incredulous raw, unfettered energy with killpop's off-kilter sound is a rarity these days, especially in a music sphere dominated by lackadaisical dream-pop, downtempo and lo-fi hip-hop, or bass. It conjures nostalgic images of the angst and rebellion of the 70s punk era, and we can definitely see it provoking friendly, dance-fuelled mosh-pits in the near future.
It's hard, however, to clock the single into a window. Defying genres is the new norm, and 'silent drama' amalgamates bits of sludge, high-intensity punk, and corrosive, industrial dance drone, with heavily-syncopated rhythms and pulsating arpeggiators, sufficiently validating the duo's moniker.
killpop will be launching their debut EP on March 8 at The Humming Tree, Bangalore, where they will be playing an uninterrupted, live set. Follow them on Facebook, Bandcamp or SoundCloud for further updates.
Listen to 'silent drama' below:
Tags
Join Our Mailing List