Listen: 'Jaded' By Bowls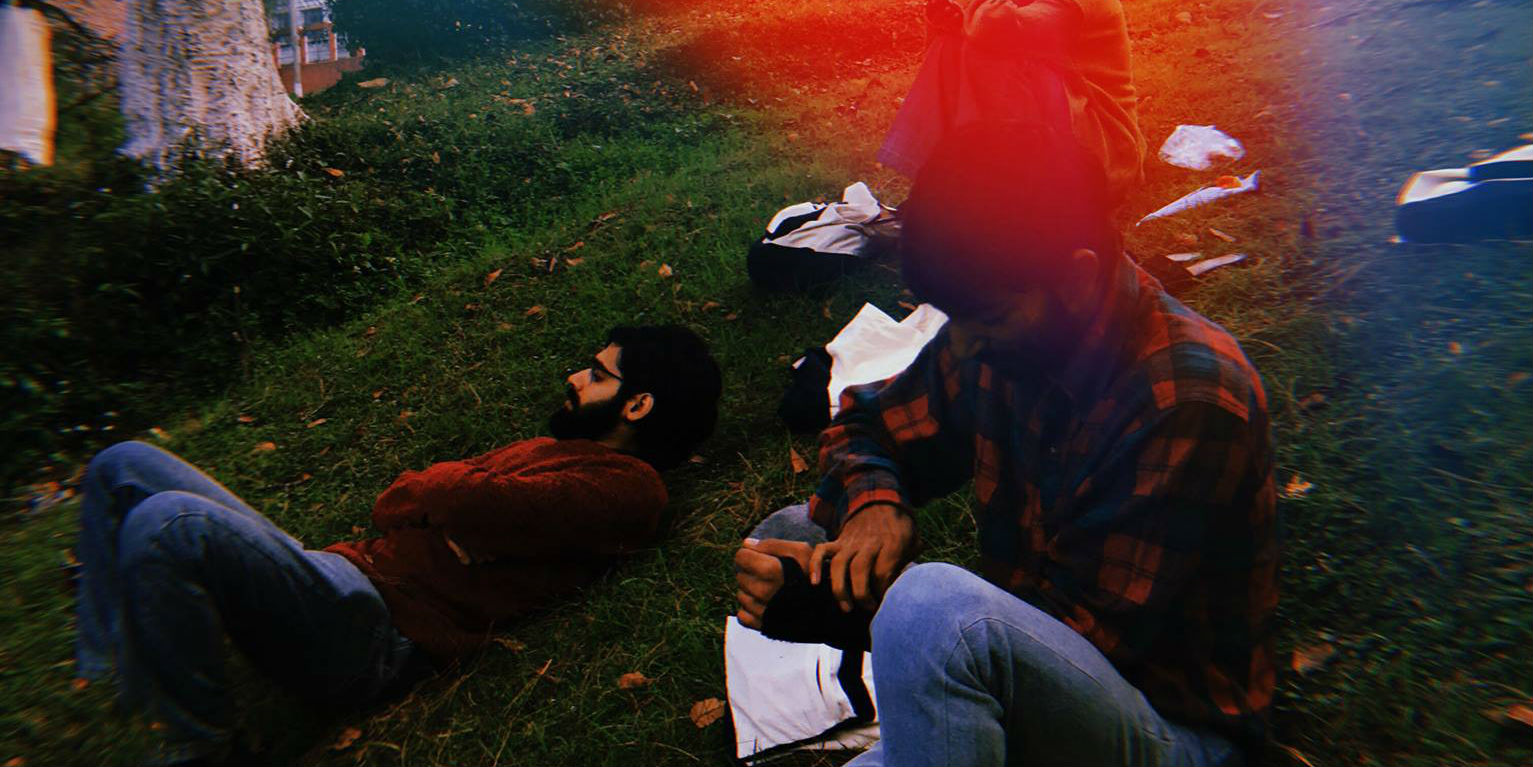 19 February 2019
Dhruv Bhola is commonly recognised as the bassist for Peter Cat Recording Co, and the guitarist for Run it's the Kid and Prateek Kuhad. Bowls is Bhola's new solo project under which he writes, records, produces and performs tracks entirely on his own. He just released his first single 'Jaded', a precursor to an upcoming EP 'Shed Winter' that he claims he is releasing soon.
Dwarfed by the prominent frontmen of the respective bands, Bhola had, until now, been designated to the shadows of the spotlit acts; an element contributing towards a larger organism, as opposed to an entity on his own. With 'Jaded', Bhola shrugs off the cognisable anonymity and comes into his own.
A cursory listen to the track may lead to you clubbing it into the category of generic indie pop. It does have the defining elements – the bittersweet, near-saccharine guitar throughout the track is a suitable companion to Bhola's distinct polished, yet toned down vocals that are so typical to modern indie pop. There's an eerie perfection in the vocals, in the way they're so simple and tightly reined in while retaining strains of unmissable emotional inflections. The simplicity and dreamlike quality of the song draws you into a warm embrace like an old friend, particularly if you're familiar with Bhola's other projects.
You can almost see reflections of the deliberately deadpan, dreamy and whimsical quality of dream-pop duo Parekh & Singh here, and the muted charm of Prateek Kuhad. But the latter half of the track is where those familiar with Bhola's work for PCRC will find solace and comfort, and really get hooked: it's that deceptively simple percussion, the almost imperceptible piano lingering in the background, how the song gracefully blooms and grows, and that prominent guitar distortion and cascading mandolin crooning to you in the outro. It feels almost as if you're listening to a sweet, budding romance between two shy teenagers (or adults), vicariously experiencing their moments of comfortable silence; secretly holding hands on the bus; smiling at each other across the room; stealing glances when nobody's watching.
Listen to 'Jaded' below:
Follow Bowls on Facebook and Bandcamp for updates.
Words: Satvika Kundu
Image: Caroline Zeliang
Tags
Join Our Mailing List