Watch: 'The Warli Revolt' By Swadesi Ft. Prakash Bhoir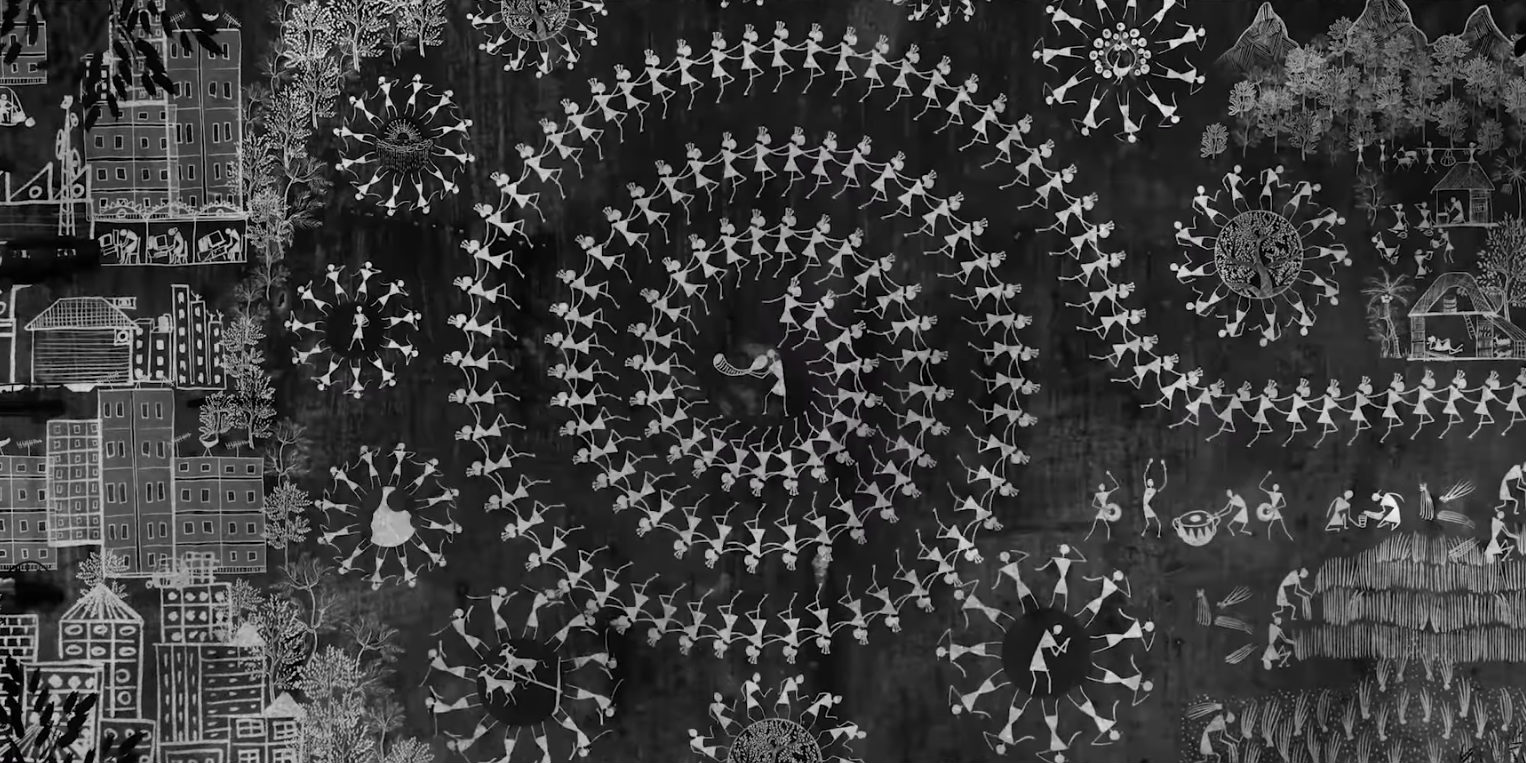 6 February 2019
Multilingual and socially conscious hip-hop collective Swadesi has released a charged music video in collaboration with activist and Warli tribal chieftain Prakash Bhoir. 'The Warli Revolt' is, as the name suggests, a clarion call of resistance and a war cry of sorts against the cutting down of trees in the Aarey forest in Mumbai.
Aarey is often dubbed the "green lung" of Mumbai, being the greenest patch in the northern suburbs, and is integral to the purity of air in the coastal city. Additionally, the forest is also home to several Adivasi tribes and clans, including the Warlis, and extensive flora and fauna, including leopards and endangered species.
A project by the government is threatening to destroy a significant portion of the forest to make space for a car shed for the Mumbai Metro; and that's just one of many such alarming "development" oriented plans that have been proposed for the forested area. Such destruction under the guise of development and progress is threatening to destroy the fragile ecosystem of the forest, as well as the livelihood and culture of the tribes.
"It's time for the revolution to begin. Fight for the ones who don't have a voice, fight for the ones who are being pushed out of their lands, fights for the trees, birds and the leopards," said Swadesi. "Development is not destruction."
Apparently a year in the making, the fierce video and track features the globally famed Warli art in animation, that was made by Dinesh Barap and animated by Janmeet Singh. The video poignantly and ferociously warns of a revolution in the face of such widespread destruction, and calls out the rampant corruption, consumerism and hypocrisy of the government, accusing them of "fake progress".
"A massive revolution before you will stand," Swadesi warn through the lyrics. "Wake up and open your mind you fools before it's all gone and there's nothing left to lose."
Apart from its socially charged theme, the track itself is notable, as it uses frantic rhythms of tribal percussion and instruments, much like war drums, to frame the urgency of their appeal. It's also interesting as Swadesi shun most things typically expected of modern hip-hop, while retaining the roots and essence of the genre which lay in political and social resistance, and make it uniquely their own.
You can watch the video below:
This is Swadesi's first release on Azadi Records, and is leading up to an album that is slated for release later this year. For further updates and releases, follow Swadesi on Facebook.
Words: Satvika Kundu
Tags
Join Our Mailing List