Listen: 'MADFINGERS' By M.MAT, Bruce Leers & Karan Joseph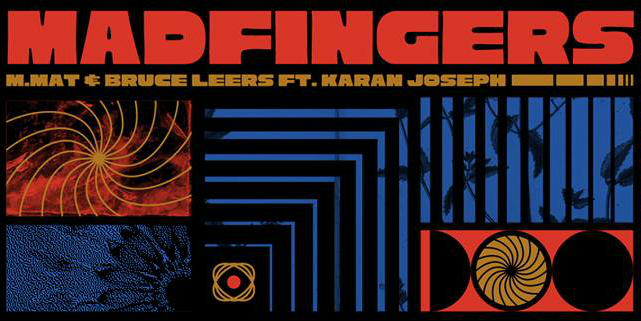 18 September 2018
Just over a year ago, Mumbai lost its favourite and most prized pianist and keyboard player Karan Joseph. Karan, who passed away under controversial circumstances on 9 September, 2017, was a prolific and dynamic artist also known as MadFingers, who fit in just as well on the dance floor as he did on a jazz stage.
Just days after his death anniversary, Mumbai-based events company and music agency Bhavishyavani Future Soundz paid a fitting tribute to Karan, by releasing an EP titled 'MADFINGERS'.
The two-track release features recordings by Karan himself, which were recorded over bedroom studio sessions early last summer while he tested a new synth. Luckily, a few minutes of MadFingers' experimentation were saved, and producers M.MAT and Bruce Leers decided to put them to good use.
Figuring that it'd be a shame to let the recordings fade away on some hard drive, the French duo turned the recordings into two classic house tracks to celebrate MadFingers' madfingers and keep his legacy going. Bhavishyavani also plans on releasing limited edition vinyls with special remixes in the future, to bring Karan's music to life in physical form.
Listen to 'MADFINGERS' below:
Image Credit: Artwork by Aniruddh Mehta
Tags
Join Our Mailing List