Wild City #147: Brij (Three Oscillators)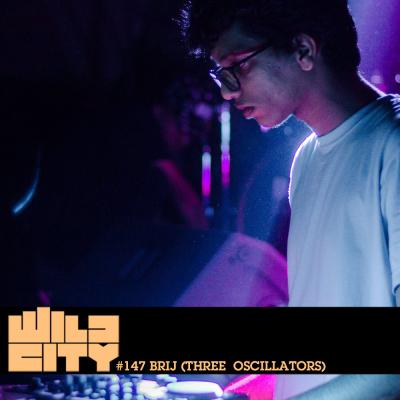 1 March 2018
Either as zzz or Three Oscillators or part of the collective Jwala, since Brij Dalvi popped up, he's arrested our attention.
The Mumbai-based producer has been creating some of the most left-field electronica in this country. His idiosyncratic take on music, one that's became very distinctive in a field flooded with unoriginality, has been refreshing to listen to.
Tracks like 'Coca Cola' have gained attention internationally, contributions to Jwala compilations and his collaborations with Multani and hollow have been nothing short of exciting.
His hour-long mix takes you through a journey of the Brij's unconventional tastes. He tends to float through genres effortlessly going from glitch-hop and bringing in soul samples before diverting into Three Oscillators originals..
"Here's my old-ish collection of tracks I listened to through junior college. Some of them are my idols and I take inspiration from them. Some of these are the reason I took up music production in the first place."- Brij (Three Oscillators)
You can check out the tracklist below the player:
Direct Download: Wild City #147- Brij (Three Oscillators)
Tracklisting:
Getter - Realizations (Interlude)
Tchiru - Puppet (Steelan Remix)
Getter - Soulmother, I Love You
Digital Mozart - will you ever know?
Phonat - Never
Porter Robinson - Sad Machine
Phonat - Machines Do Care
Getter - Told You (w/ Ookay)
What So Not - Touched
Kastle - Heaven Knows
Seven Lions & Birds Of Paradise - She Was
Savant - Starfish
Mord Fustang - Champloo
Unlike Pluto - Tew
Three Oscillators - Extant
Three Oscillators - ID
Frame/Frame - Nymph (w/ Curtain Blue)
Phonat - Intimate Confessions
KOAN Sound - 80s Fitness
Skrillex - My Name Is Skrillex
Phonat - Love Hits The Fan

Facebook
SoundCloud
*FEEL FREE TO SHARE AND BLOG THIS MIX, BUT PLEASE REFERENCE THIS PAGE*
Tags
Join Our Mailing List