Wild City #129: DJ Cheeba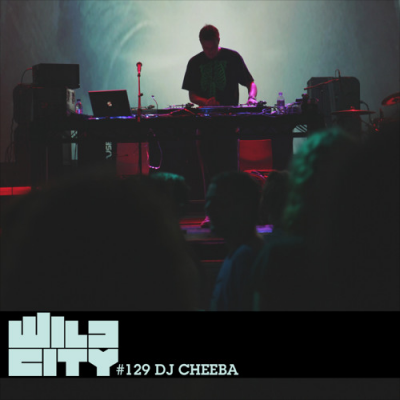 29 March 2017
Hailed as one of the most progressive audio visual artists today, DJ Cheeba is revered for his distinctive style.
Recognised for his turntable and video manipulation, Cheeba is more than just a DJ; rather an audiovisual artist known for the broadest beats and the deepest video vaults. With his trademark polished blend of classic breaks, hip-hop, electronica, rock, D&B, and everything in between. Cheeba's copy-paste style is unparalleled.
In anticipation of his gigs this week, DJ Cheeba came through with an exclusive mix for Wild City.
A high paced trip that's neatly divided in half, it dissects the sounds of Bristol and Bollywood. It's a sampler's dream mix as DJ Cheeba manages to unearth gems, finding the rarest tracks, in both regions.
Encompassing a wide range of genres within the 33-minute mix, DJ Cheeba highlights the sound of Bristol with tracks such as Massive Attack's 'Safe From Harm' in the first half. Flowing into a second half focussed on Bollywood he even manages to flawlessly amalgamate Shreya Ghosal's 'Silsila Ye Chaahat Ka' with Chase and Status's 'Eastern Jam' as the mix's last tune.
"I began the mix with some classic hits from the era when Bristol was so famed for its sound. Breakbeat Era, Tricky, Massive Attack and UBO, setting the scene and the location of where I'm living and the groundwork that put Bristol so firmly on the musical map. For the second half, I flipped the script of the Bristol section and began with some of my favourite modern electronica to come from Indian producers. After this tour, no doubt I'll be going home with an extra suitcase full of vinyl, tonnes more music, field recordings, ideas and samples to play with" - DJ Cheeba
You can catch DJ Cheeba in Mumbai on 30 March at Summerhouse Cafe; in Pune on 31 March at Eurisika; and Delhi on 1 April at Bandstand.
For now, listen to and download his mix below:
Direct Download: Wild City #129 - DJ Cheeba
Tracklisting:
Bristol:
TSW Ident
Gyu - Supreme Being
Breakbeat Era - Breakbeat Era
Up, Bustle and Out - Coffee Contamination
Breakbeat Era - Ultra Obscene
Tricky - Overcome
Massive Attack - Safe From Harm
Neuronal - Warning
Jus Now - One Time
Aspects - No Man's Land
BEAK - The Meader
Bollywood:
When Pandas Attack - Good Night To Bite
B.R.E.E.D - Stuck In A Dream
Ananda Shankar - Dance Indra
Coldcut - More Beats & Pieces (DJ Lord Fader Turntable Mix)
Big City Harmonics - Fill Your Dragon
Indian Vibes - Mathar (Richard Fearless remix)
Unknown (Bollywood Breaks) - Tonight My Love
Unknown (Bollywood Breaks) - Lover's Paradise
Kavita Subramaniam & Shreya Ghosal - Dola Re Dola
Shreya Ghosal - Silsila Ye Chaahat Ka
Chase and Status - Eastern Jam
*Feel free to share and blog this mix, but please reference this page*
Tags
Join Our Mailing List