Wild City #127: N*hilate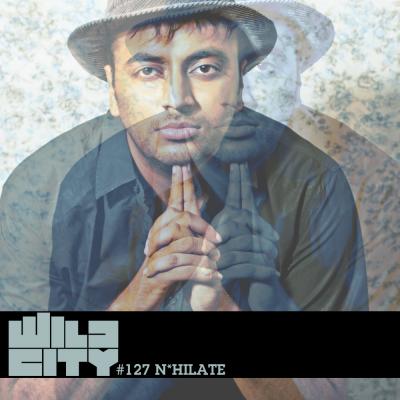 9 March 2017
N*hilate has a keen ear for rhythm.
One of the country's most diverse DJs - he can effortlessly switch between styles based on the mood of a crowd. From indie and nu disco to deep house and funk, N*hilate always keeps the bevvy of dancing bodies entertained.
#127 feels like a classic. A mix that cuts through tracks that a lot of us grew up with, some that we may have even discarded in our angsty teenage years. Tunes like 'Dance Floor' by Taste of Honey make you want to clap along to its simple, catchy beat, whilst 'Every Kinda People' by Robert Palmer - although remixed - retains much of its original charm only for it to close on Womack & Womack's 'Teardrops'.
The mix is a funky, energetic collection of tracks that is the perfect soundtrack to your day.
"As Bootsy Collins once said "funk is the absence of any and everything you can think of, but the very essence of all that is". And saying that, I'm saying funk is anything that we create in our minds that we want to do, what we want to be, but we don't have the resources. [A] lot of other musical styles take precedence in our club culture, this mix is an attempt hopefully, to get people curious about the 'funkier' side of things. An amalgamation of funk, soul, disco, soulful house and some pure melodies." - N*hilate
Follow N*hilate here for updates and check out his SoundCloud for more music. Listen and download below:
Direct Download: Wild City #127 - N*hilate
Tracklisting:
Every Kinda People - Robert Palmer ( Joey Negro Mix)
It's got to be music - Juan Laya & Jorge Montiel
Shopping Cart - Parallel Dance Ensemble
Dance Voyage - Ed Wizard, Disco Double Dee
Walkman - Kasso
Getting Down - Rayko
Dance Floor - Taste Of Honey
Tribute - Erik rug - dynamax ( of the zulu nation)
On the Line - Stephane Deschezeaux
Can't Believe - Nancy Martin
Remember me - Souxsoul ( Soulmagic Remix)
Teardrops - Womack & Womack
*Feel free to share and blog this mix, but please reference this page*
Tags
Join Our Mailing List