Wild City #110: Ramsha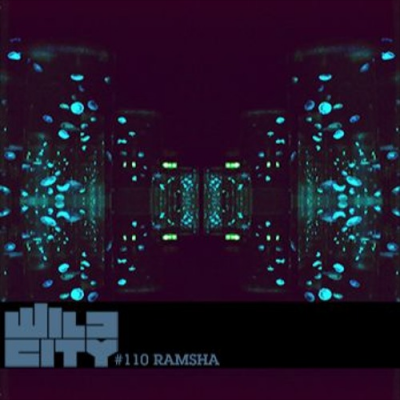 7 June 2016
Toronto based Pakistani musician Ramsha Shakeel's mix for Wild City features an evocative range of ambient, neoclassical and drone tailored to melt away the bustle of daily life.
Ramsha has been on our radar ever since the release of her beautiful 2015 debut EP 'Daastanemarg', which we strongly recommend you listen to here.
Summer time that year also saw the producer take part in a two week long music residency in Karachi called Soundcamp, which was initiated by production duo Gebrüder Teichmann. Artists from Gerrmany and Pakistan came together and transformed a regular house in the area into a fully stocked makeshift studio equipped with wires, cables, drum machines, synths and more.
The aim of Soundcamp was to create a collaborative album together, which was to be the inaugural release by the Teichman brothers newly-formed label NOLAND. The resulting album, called 'Karachi Files' finally came out last month. You can read about the entire experience here on Border Movement.
Ramsha is one of the most interesting producers to come out of Pakistan right now. For Wild City mix #110, the producer takes us on an emotional journey through some of the finest ambient, experimental and classical contemporary music today by artists including Austrian musician Fennesz, Canadian noise and drone artist Time Hecker and Lithuanian experimental act The Picturesque Episodes. Ramsha's mix also includes an incredible live performance of 'Lobby' by The Kilimanjaro Dark Jazz Ensemble as well as the main theme of point and click browser game Samorost, composed by Floex.
Clocking in at just over half an hour, this mix is meant to transport your mind away from the commotion of city life. Listen on a good pair of headphones.
"Electronic music can be so much more than what it is generally perceived to be. This is a collection of a handful of tracks by a few profoundly inspiring electronic/dark ambient musicians that continue to influence my approach. This mixtape is intended to take eager ears on a vivid little journey." - Ramsha
Direct Download: Wild City #110 - Ramsha
Tracklisting:
Floex - Samorost Main Theme
Christian Fennesz - The Other Face
The Kilimanjaro Dark Jazz Ensemble - Lobby (Live)
Tim Hecker - The Piano Drop
The Picturesque Episodes - Tokyo Pulse
Jonsi & Alex - Daniell In The Sea
*Feel free to share and blog this mix, but please reference this page*
Tags
Join Our Mailing List