Wild City #099: Bit Of Both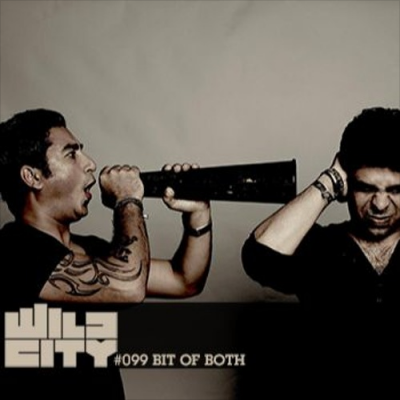 1 October 2015
DJs, producers, label owners and veterans in the Indian electronic scene - Ash Roy and Ashvin Mani Sharma (a.k.a. Calm Chor) come together as Bit Of Both for mix #099.
There aren't a lot of Indian acts that have been making and promoting electronic music for as long as Bit Of Both. Ashvin Mani Sharma and Ash Roy started off as founding members of hugely prolific Jalebee Cartel, which at the time also includede G "Force" Arjun (of Else If) and techno maestro Arjun Vagale.
2013 saw the launch of their imprint – Soupherb Records (here's an old interview we conducted with Roy about it last year), a rapidly growing label that features upcoming producers in electronic music, mainly concentrated on techno, house and minimal.
Bit Of Both is a live collaborative electronic project that they launched this year. Their aesthetic is apparent in the mix they sent us – the music features minimal, repetitive grooves with gentle overlying melody and vocals (by Roy). The act's first music video for 'Time' featuring Anushka Manchanda was released earlier this year (watch it here).
Wild City's truly international mix #099 features music by the likes of German whiz Recondite, Brazillian producer and Kompakt signee Gui Boratto, Italian minimal techno musician Donato Dozzy and of course, homegrown talent and one half of bit Of Both – Calm Chor, whose tune 'Everything is Sound' closes the set. This is a great early evening mix to get your party juices flowing.
"Bit of Both is our new project (Ash and Ashvin) where we go back to doing live electronica. Under this project we would normally play all originals with Ash doing all vocals/percussion and myself handling electronics. We also love jamming with other musicians and producers - working with music that has space - leaving room for improvisation. This set shows the kind of music we would play if we were doing a DJ set as well as the kind of music Bit of Both would play as a live act." - Ashvin (Bit Of Both)
Listen and download:
Direct Download: Wild City #99 - Bit Of Both
Tracklisting:

Donato Dozzy, Claudio Fabrianesi - Infecta Atmosphere
Falling Cows - Kara Tal (Nu & Acid Pauli Remix)
Recondite - Slack
Gui Burratto - Half Life
Darabi - Player
Bnsch & Debal Sommer - Horse In The Door
Breger & Timbolletti - Tanzen
DJ T - Sense feat James Teej (Tale of Us Remix)
Nu Tone - Rumble
Oliver Giacomotto & J Diesel - Pure Fiction
Upercent - Amerat
No Artificial Colours, Max Chapman - Reggie
Beat Bizarre - Creamcheese One Hundred
Calm Chor - Everything is Sound

Facebook
SoundCloud
*Feel free to share and blog this mix, but please reference this page*
Tags
Join Our Mailing List