Wild City #094: Tollcrane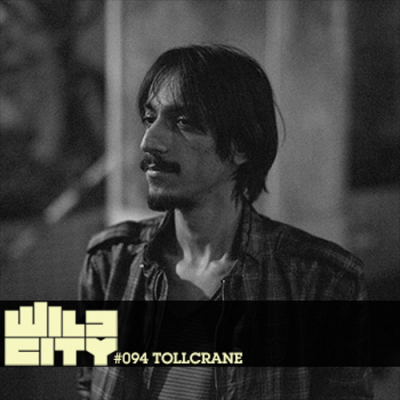 10 June 2015
Karachi native and RBMA Tokyo alumni Tollcrane explores fringe electronica and left-of-centre dance in an exquisite mix for Wild City.
In the last couple of years, Talha Asim Wynn has proven time and again that he is a force to be reckoned with, and we're not limiting our opinion to South Asia. Also a guitarist for shoegaze and noise band //orangenoise, Talha ventured into the electronic realm after a recording session with his bandmates - "…I thought to myself, I really need to make some dance music of my own."
What began as an unassuming idea soon ascended into what would become one of the most prolific talents nurtured out of the region. After experimenting with every genre you can think of (jazz, acid, house to name a few) under the solo moniker Tollcrane for a couple of years (his debut EP Bébo came out in 2011). Talha went on to apply and get selected for the 2014 Tokyo edition of the prestigious Red Bull Music Academy.
As for his sound – it's uniquely, indescribably Tollcrane. 'Balanced' is the key word here – he bombards his listeners with layers upon layers of noise and pummeling beats, while at the same time displaying a restraint over his production seen in the rarest of musicians.
Tollcrane demonstrates that (almost paradoxical) controlled maximalist aesthetic in Mix #094. His selection of tangential dance music, with its visceral forward thinking techno leaning is stitched together like a dream, getting steadily bigger but never overwhelmingly so. The mix also features a bunch of unreleased gems from the producer, some of which are to be released very soon on his upcoming album.
We're just going to put it out there – this might be one of our favourite mixes from this realm - yet, and it only gets better with every listen. Listen to Wild City Mix #094 on a good soundsystem in a warehouse with a couple hundred more people (ideally).
"I'll be putting an EP out soon titled " ▌▌▌▌▌▌▌▌▌▌▌", been sitting on a bunch of tunes, some very exciting collaborations and some solo stuff so thought it'd be best if I showcased some of the EP's tunes out on this mix. There's some unreleased tracks on here too, some very new unfinished tracks and some tunes that I've been listening to recently. You could say that this is how my room's been sounding or the past month or so. " - Tollcrane
Listen and download:
Direct Download: Wild City #94 - Tollcrane
Tracklisting:

▌▌▌▌▌▌▌▌▌▌▌ - Tollcrane
Arcane Marine Biology - Legowelt
Tweaky Scott - Tollcrane (with NAWKSH)
Groovin' Taurus - Tollcrane
Sound Of Bronze - Zarkoff
Object - Linkwood
unreleased 1 - Tollcrane
untitled-1 - Tollcrane
unreleased 2 - Tollcrane
Future Wars - ASOK
Cardio Mousse - Tollcrane (with Bodyverse)
Instruments - Robin Ordell
Disclone - Kerrier District

Facebook
SoundCloud
Bandcamp
*Feel free to share and blog this mix, but please reference this page*
Tags
Join Our Mailing List