Wild City #077 - Blent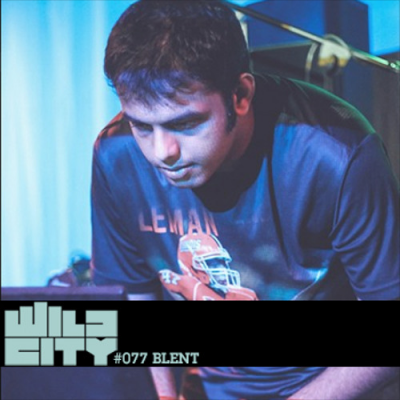 14 May 2014
Aniket Vidyadhar a.k.a Blent is a Mumbai based music producer and game designer.
Having only stepped into the production limelight in the last year, his debut collection of tracks; Dusk EP - released in September last year - was a warm and delicate listen made entirely out of sampled content:
"I do this thing I like to call micro-sampling. I chop everything up and manipulate it using effects. So if I take one note, assign it to the sampler and screw with it, I can make it into an instrument itself. See, I'm not the most technically proficient musician but I believe I'm musically inclined. I like collecting new sounds. I spend 90% of my time listening to music, and 10% making it." - Aniket, in an interview with NH7
On a primary listen, there's little question that his work is "deep", a word maybe thrown around a little too much these days. Yet in Vidyadhar's case, his sensibilities have a lot more to do with the actual depth and nature of his music rather than any form of sonic expression. He's long been associated with Bangalore Consolidate, a collective with a short history of pushing cutting edge electronica coming out of - yes, you've guessed it - Bangalore.
His mix is short and flies by in a flash, a listen that's only heightened by Vidyadhar's continued passion for straight laced beats. Some classics do pop up from time to time, but on the whole, the mix is a sonic exercise full of slick drums, booming bass, and solid groove. To top it off, it ends in an original track made in collaboration with Pune based electronica duo; Castles In The Sky.
"This mixtape is a compilation of tracks that have caught my fancy over the past few months. I've also included an original track 'Flesh'; a collaboration with Castles In The Sky." - Blent
Direct Download: Wild City #077 - Blent
Tracklisting:
Nosaj Thing - Coat Of Arms
Submerse - Blips In December
Earl Sweatshirt - Sasquatch (Feat. Tyler, The Creator)
Ras G - I Luv It
Flying Lotus - Massage Situation
Tokimonsta - Lucid Waking
Prefuse 73 - The Class Of 73 Bells (Radio Edit)
Nicolas Repac - La Nuit Mene Une Existence Obscure
Jeff Alexander - Come Wander With Me
Gonjasufi - Sheep
Dorian Concept - Fort Teen
Blent - Flesh (Feat. Castles In The Sky)
*Feel free to share and blog this mix, but please reference this page*
Tags
Join Our Mailing List