Wild City #069: DJ Anna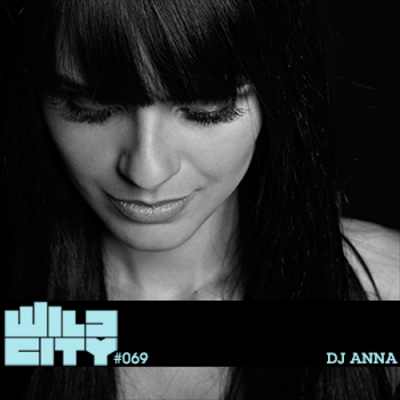 27 January 2014
DJ Anna is one of Brazil's finest musical exports, now recognised as one of the most exciting female tech-house/techno DJs and producers of our era.
With a career spanning over 15 years, DJ Anna's presence and ability behind the decks is truly infectious, "igniting the dancefloor and creating energy that captivates everywhere she plays".
Since moving to Europe in 2008 she's taken to the road and played in territories such as Spain, Portugal, Hungary, Czech Republic and more. That's not to say, she hasn't been busy in the studio. Having released music on labels such as Christian Smith's Tronic, Kraftek, Witty Tunes, Bla Bla and Toolroom Records - she's a producer in high demand. On remix duties, she's also worked with the likes of Pleasurekraft, Baher & Fulltone, Victor Ruiz & Alex Stein, D-Nox & Beckers, The Scumfrog, Oliver Klein & Ramon Tapia, Anderson Noise and Filthy Rich.
And this weekend (01 February), she's in India.
The hour long mix on hand finds Anna straddling the line between techno and tech-house in the form of a steady stream of bouncy, big-room-ready selections. Beyond that, it's also a demonstration of Anna's ability to strike a balance between underground jams and more polished, tech-house-flavored fare. An artist who can remain effective while dipping into multiple regions of the dance-music sphere; more impressively, she can do so without simply relying on each subgenre's biggest tunes and using remixes of classic dance tracks from era's long gone.
"This set for Wild City was recorded live in Brasilia, at the first gig of Kraftek's Brazilian tour which showcased me alongside Pleasurekraft. I'm so excited to be performing in India, it's a country that fascinates me, for their knowledge and their take on spirituality. I hope that the crowd will enjoy my music and that I'll be able to come back more often." - DJ Anna
Listen and download below:
Direct Download: Wild City #069 - DJ Anna
**DJ Anna will be playing this weekend at Chapter 25 in New Delhi and Sulafest in Nashik. More details of these events and others happeneing across the country, can be found on our events page here.**
*Feel free to share and blog this mix, but please reference this page*
Tags
Join Our Mailing List