Wild City 060: D_Poet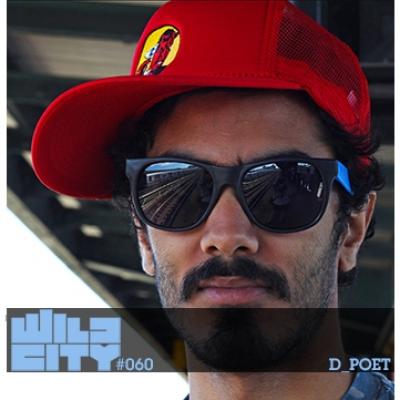 25 June 2013
Gautam Sinha a.k.a D_Poet is an "electronic producer and DJ currently based inside your speakers."
When we asked him what he'd call his music, he didn't quite know how to respond (whilst mentioning that he doesn't think it needs to be called anything). He still used the "inadequate phrase", 'chill bass'.
Here's the deal. We first came across this producer after arriving upon his stunning remix of one of Sulk Station's standout tracks from their debut LP, Till you appear. Much like the original, his take on Piya II was dark and brooding yet sensual and layered with the lush, hypnotic vocals of Tanvi Rao.
Nearly a year later, the Connecticut based producer, originally from Ahmedabad, has only let loose a handful of additional tunes, yet it sits at the precipice of a full-fledged crossover. He remains something of a mystery, yet is giving us enough to soak in, one bit at a time, and we're ready for him to step it up to the next level. You can sneak a peek of his other work via his SoundCloud here
If that's not enough, we do know that's he's also the drummer in another band named, Camp. You can hear their music here.
We do hope that Sinha truly tosses the shields and opens up on all future productions. We're lead to believe he'll be back in India soon, potentially with a release or two under his belt. Until then, we've got Wild City #060 to tie us over. A light, yet dark, spacious yet compact, instrumental yet vocal and downtempo yet raging mix. Showcasing his love for a brilliant and varied array of producers such as B.Lewis, Treekeeper, Diplo and Granity, it's a gripping mix leaving us wanting even more than just his SoundCloud feed.
"I understand genres about as much as I understand women. This mix just has all the sorts of music I love. Find a dimly lit room with a subwoofer, a bunch of your good friends, and let the music do the rest." - D_Poet

Enjoy!
Direct Download: Wild City #060 - D_Poet
Tracklisting:
Lil Sad - Saw U Leave
Kodak to Graph – He/Basement (Andrea Remix)
Treekeeper – Me&u
Marble – L.L. (B. Lewis Remix)
Daft Punk – One More Time (Candyland's OG Remix)
Knife Party – LRAD (BMBX CRTL "WTF is Festival Trap" Remix)
Sleigh Bells – Demons (Diplo Remix)
Granity – Ready ft. Nneka
Buraka Som Sistema –Hangover (Dead Robot Remix)
Bro Safari & Sazon Booya – Danger
*Feel free to share and blog this mix, but please reference this page*
Tags
Join Our Mailing List