Wild City 056: Phon.o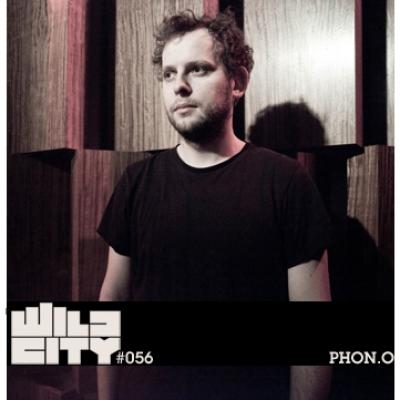 24 April 2013
Over the last few weeks, we've frantically tried to find new venues for the imminent Phon.o dates heading our way this weekend. Frankly, we've been so caught up, we almost forget about this exclusive mix on hand.
And now that's we've found new venues, we just need to let slip at how bloody good these two shows are going to be.
In a-first-of-its-kind in India, we're co-hosting the tour with 50 Weapons, a prolific and pioneering Berlin based label run by the world renown German techno duo, Modeselektor.
The duo have released dubstep, techno, house and electro to the wider world. Many are artists that have already made a name elsewhere, but just as many aren't. The aforementioned Phon.o is on route to becoming a household name thanks to his recent album that came out of the label to much critical acclaim.
Running for just over an hour, the mix showcases a sonically diverse range of electronica which we're hoping to hear more of in these two shows. We're beyond excited and you should be too.
Full details of both shows can be seen here:
Date: April 26 / Mumbai
Event: Grime Riot Disco: Phon.o & Moniker
Venue: H20
Date: April 27 / Delhi
Event: 50 Weapons & Wild City Present: Phon.o, Gaurav Malakar (BLOT!) & Moniker
Venue: Out Of The Box
Download: Wild City #056 - Phon.o
Tracklisting:
Solar Beats - Twin Stars

DJ Gregory - Don't Panic (Karizma Main Remix)

Martyn - We Are You In The Future

Addison Groove - I Go Boom (Doc Daneeka Remix)

Dauwd - Heat Division

Dom 877 - Do It Right

Four Tet - For These Times

Lorca - See Higher

Playmodul - Vier Null

George Fitzgreald - Lights Out

Cottam - Relaspse (Cosmin Trg Remix)

Point Blank - Mengs Theme

Martyn - Oceania

Aphex Twin - Polynomial G
*Feel free to share and blog this mix, but please reference this page*
Tags
Join Our Mailing List